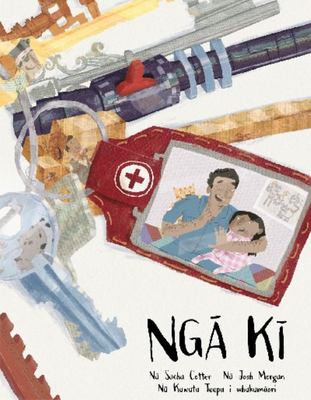 Nga Ki (Keys Maori)
by Sacha Cotter; Kawata Teepa (Translator)
$20.00
NZD
Category: Children - Te Reo
In this picture book, as Dad tucks his daughter into bed, he tells her fantastically imaginative stories about the keys on his key ring and what they unlock - from a zippenburger that takes him to work, to a rocket to collect space noodles, a treasure box in the jungle, a chocolate biscuit factory where he taste tests all the biscuits, and a paddock where he rides a woolly mammoth that only eats yellow food. ...Show more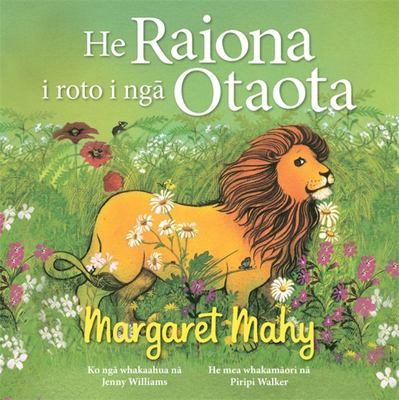 $22.00
NZD
Category: Children - Te Reo
Maori language edition of this much-loved classic, translated by Piripi Walker. When the little boy tells his mother he has seen a big, roaring, yellow, whiskery lion in the meadow, she decides to make up a story for him too and gives him a matchbox with a tiny dragon inside.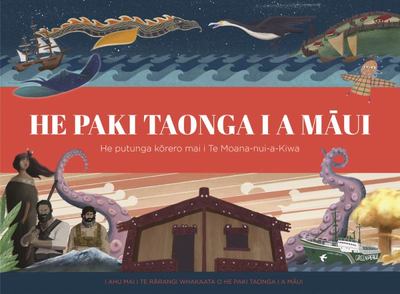 $30.00
NZD
Category: Children - Te Reo | Series: Maui's Taonga Tales
Fully written in te reo Māori and aimed at children aged seven to eleven, this book's lively stories tell the tales of some of the taonga held at Aotearoa New Zealand's famous national museum, Te Papa, through appealing text and fantastic illustrations. The book's pūkōrero, or story teller, is Māui, the great Pacific hero and trickster. The stories are from both long ago and recent times and have been chosen in consultation with Te Papa's mātauranga Māori curators and the relevant iwi. They range from how Ruhia's kaitaka, or cloak, saved the life of a young boy and why the band Herbs wrote a song about nuclear testing in the Pacific to Huria Matenga and the Shipwreck, Rata and the Children of Tane, Willie Apiata and the Tough Decision, Hinemoa and Tutanekai, Te Paea and the Ghost Waka, Kahe's Epic Swim, Heni and the Battle of Gate Pa, Kupe and the Giant Wheke, and Tane and the Kete of Knowledge. Each story is told via illustrations created by young Māori artists; some have illustrated stories from their own iwi. The book is linked to the TV series He Paki Taonga i a Māui, funded by Te Mangai Paho. Also avaiable in English as Maui's Taonga Tales ...Show more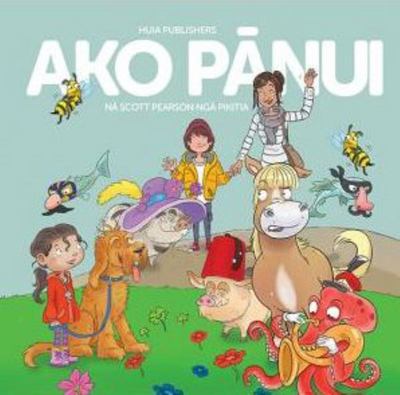 Ako Panui (Box Set)
by Arihia McClutchie; Pania Tahau-Hodges
$29.99
NZD
Category: Children - Te Reo | Series: Ako Panui
This is a set of five first readers in te reo Maori. These books for preschool children have simple language and humorous stories - starting children on the path of learning to read Maori and the enjoyment of books. Each book has a complete English translation of the reo Maori text.  The books are illus trated by designer and illustrator Scott Pearson and come in a slipcase box. The titles in the set are: 1. He Kai Ma Poni is a story about colours - a pony eats brightly coloured flowers until it doesn't see the bee in the yellow flower and is stung. 2. He Ra Kuri is about recognising different shapes as a girl takes her lolloping dog around an agility trial. At each test there is a mishap, but the dog gets a star for its enthusiasm. 3. Te Waimarie Hoki sees Mum and her son using different vehicles to get to town, but each breaks down in a different way, until a train picks them up and their vehicles too. 4. Me Haere Taua? sees pig imagining ways to get through, over or under a river. Finally, pig gets on elephant's back to cross - to the fair. 5. Tau Ke teaches counting up to ten, as groups of animals get into funny costumes and go to a party. ...Show more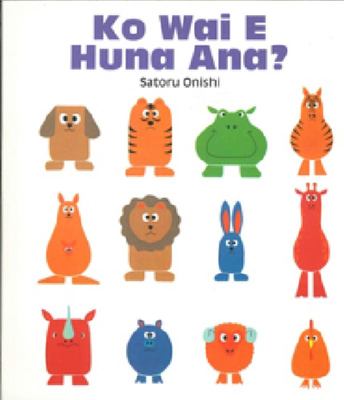 $19.99
NZD
Category: Children - Te Reo
Can you tell? Look againa 18 fun-loving animals can be found on each question-posing page, sending readers into an up-close, attention-to-detail discovery. This book is fantastic to read aloud, especially when you get to the final two pages: Who's who? Children learn the names of animals, to recognise e xpressions, colours, and how to count. ...Show more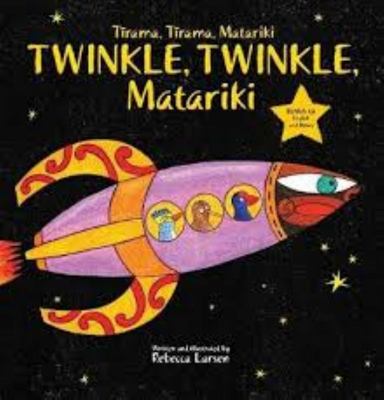 $20.00
NZD
Category: Children - Te Reo | Reading Level: near fine
Pukeko, Kiwi and Hoiho go for a walk through the forest. Join them while they explore, perform actions and sing.