$19.00
NZD
Category: Children - Te Reo
Poor young Bertie is fed up with being asked which brother he is - the sporty one, the arty one or the clever one. "No", says Bertie, "I'm the other brother". But when Bertie finds out how good he is at helping others, he finally gets his own special tag: the kind brother.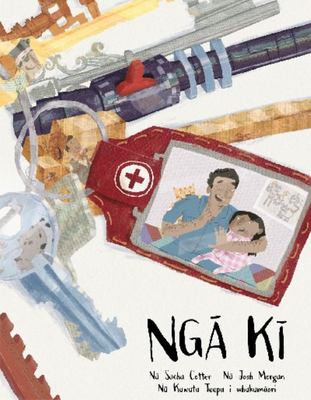 Nga Ki (Keys Maori)
by Sacha Cotter; Kawata Teepa (Translator)
$20.00
NZD
Category: Children - Te Reo
In this picture book, as Dad tucks his daughter into bed, he tells her fantastically imaginative stories about the keys on his key ring and what they unlock - from a zippenburger that takes him to work, to a rocket to collect space noodles, a treasure box in the jungle, a chocolate biscuit factory where he taste tests all the biscuits, and a paddock where he rides a woolly mammoth that only eats yellow food. ...Show more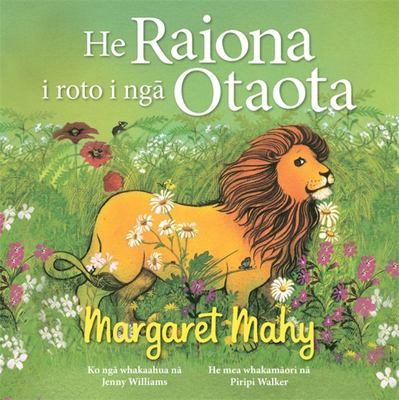 $22.00
NZD
Category: Children - Te Reo
Maori language edition of this much-loved classic, translated by Piripi Walker. When the little boy tells his mother he has seen a big, roaring, yellow, whiskery lion in the meadow, she decides to make up a story for him too and gives him a matchbox with a tiny dragon inside.
$20.00
NZD
Category: Children - Te Reo
Peter Gossage's famous Maori myth about discovering Aotearoa's North Island is now a bilingual Maori-English edition, featuring Merimeri Penfold's translation. Kahore nga tuakana o Maui i hiahia kia haere ia i to ratou taha ki te hi, he hae no ratou. Heoi ano, ka mau i a Maui atamai te ika whakamiharo katoa. He putanga reo Maori-reo Pakeha o tenei tino pakiwaitara o Aotearoa. Maui's jealous brothers don't want him to come fishing with them. But clever Maui catches the best fish of all. ...Show more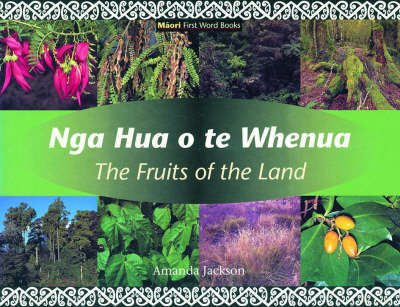 $9.99
NZD
Category: Children - Te Reo | Series: Maori first word books/Nga Pukapuka Kupu Tuatahi
This series of photographic, bilingual first word vocabulary books is designed for early childhood and junior level at primary school. The series allows young children to participate in both official languages of New Zealand through access to visually exciting and superbly produced resources, as well as encouraging them to learn more about Maori language and culture. An enunciation page in each bilingual edition gives guidelines to educators and parents and specially designed kowhaiwhai patterns border each photograph. Featured words ?putiputi / flower ?kakano / seed pod ?rau / leaf ?pua / berry ?rakau / tree ?pukohukohu / moss ?mauti / grass ?ngahere / bush ...Show more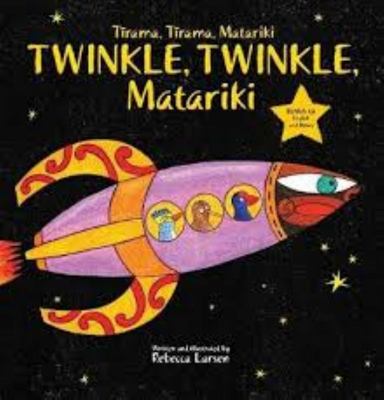 $20.00
NZD
Category: Children - Te Reo | Reading Level: near fine
Pukeko, Kiwi and Hoiho go for a walk through the forest. Join them while they explore, perform actions and sing.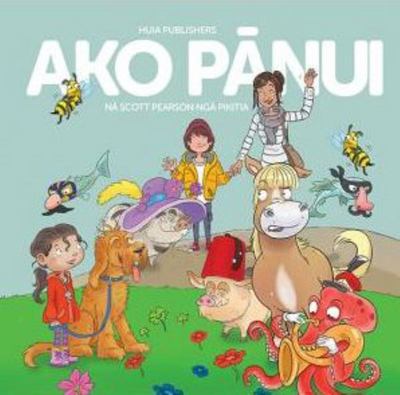 Ako Panui (Box Set)
by Arihia McClutchie; Pania Tahau-Hodges
$29.99
NZD
Category: Children - Te Reo | Series: Ako Panui
This is a set of five first readers in te reo Maori. These books for preschool children have simple language and humorous stories - starting children on the path of learning to read Maori and the enjoyment of books. Each book has a complete English translation of the reo Maori text.  The books are illus trated by designer and illustrator Scott Pearson and come in a slipcase box. The titles in the set are: 1. He Kai Ma Poni is a story about colours - a pony eats brightly coloured flowers until it doesn't see the bee in the yellow flower and is stung. 2. He Ra Kuri is about recognising different shapes as a girl takes her lolloping dog around an agility trial. At each test there is a mishap, but the dog gets a star for its enthusiasm. 3. Te Waimarie Hoki sees Mum and her son using different vehicles to get to town, but each breaks down in a different way, until a train picks them up and their vehicles too. 4. Me Haere Taua? sees pig imagining ways to get through, over or under a river. Finally, pig gets on elephant's back to cross - to the fair. 5. Tau Ke teaches counting up to ten, as groups of animals get into funny costumes and go to a party. ...Show more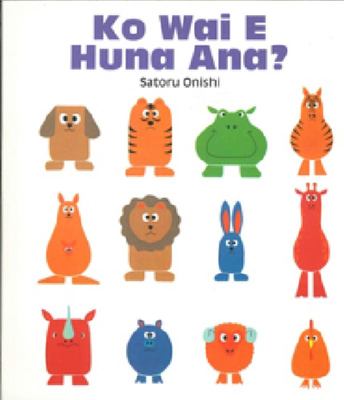 $19.99
NZD
Category: Children - Te Reo
Can you tell? Look againa 18 fun-loving animals can be found on each question-posing page, sending readers into an up-close, attention-to-detail discovery. This book is fantastic to read aloud, especially when you get to the final two pages: Who's who? Children learn the names of animals, to recognise e xpressions, colours, and how to count. ...Show more