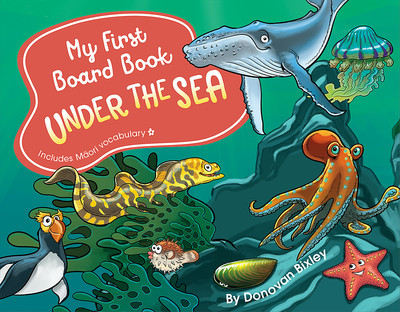 $17.00
NZD
Category: Children - Pre-School | Series: My First Board Book
What can you see Under the Sea? Learn and practice in both English and te reo Maori with this vibrant board book from award-winning illustrator Donovan Bixley. What can you see Under the Sea? A ginormous whale (tohora) or a tiny scallop (tipa)? UNDER THE SEA is a fun and engaging adventure that is perfe ct for Kiwi kids! "Early concept boardbooks and picture books are essential as a way to both teach children language and begin their lifelong love of books." - The Sapling ...Show more
$20.00
NZD
Category: Children - Te Reo
A delightful, easy introduction to saying how you feel using te reo. Young and old alike will be able to describe whether they are feeling hoha (bored), makariri (cold), matekai (hungry) or simply tinopai rawe (fantastic)! A pronunciation guide in the back of the book gives new learners to te reo a simp le guide to the language. ...Show more
$17.00
NZD
Category: Children - Pre-School | Series: My First Board Book
Learn and practice in both English and te reo Maori with this vibrant board book from award-winning illustrator Donovan Bixley.
$25.00
NZD
Category: Children - Te Reo
Help your tamariki to korero Māori with these illustrated flashcards designed to partner with Stacey Morrison's My First Words in Maori. Flashcards are a great way to have fun with tamariki on their language journey. Designed by Maori language champion Stacey Morrison, with adorable pictures by Ali Teo and John O'Reilly, this pack includes- 50 picture cards, with the Māori word on one side and the English on the other. Te reo phrases to ask and answer while using the flashcards. Stacey's tips and ideas for different activities and games with the cards. Suitable for everyone, from preschoolers to adults, these flashcards are a great way to encourage the whole whanau to korero Maori together. Topics covered are- whanau emotions/feelings clothing animals food and drink The set has 50-doublesided cards (plus a header card) packaged in a card box for easy storage. ...Show more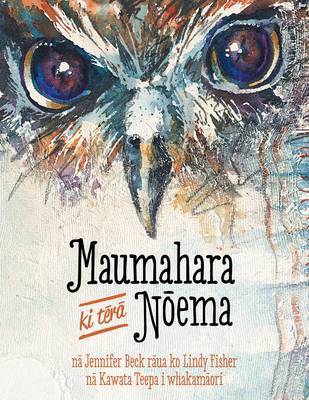 $22.00
NZD
Category: Children - Te Reo
It's almost Guy Fawkes Night, and at the school speech competition Andy talks about Guy Fawkes and the Gunpowder Plot. The children cheer excitedly, thinking Andy will win the contest. But then, Aroha gets up, wearing a white feather in her hair, and tells the story of another fifth of November - the in vasion of Parihaka in 1881. ...Show more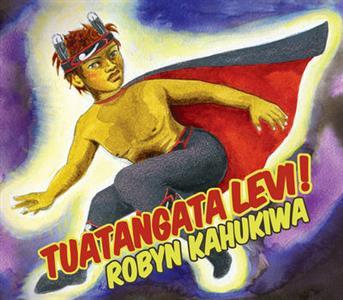 $22.00
NZD
Category: Children - Te Reo
Maori edition of Superhero Levi! Villains, beware! Superhero Levi is here! One day I heard a cry for help. I stopped what I was doing and looked around, searching with my powerful eyes to find where the cries were coming from..... Levi is an everyday Kiwi kid who knows that anyone can have superpowers, and a true superhero is always ready to use them - no matter how scared you are. English edition - 9781927242414 ...Show more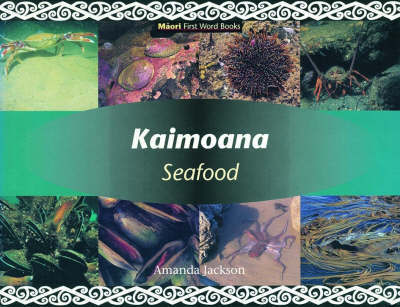 $9.99
NZD
Category: Children - Te Reo | Series: Maori first word books/Nga Pukapuka Kupu Tuatahi
This series of photographic, bilingual first word vocabulary books is designed for early childhood and junior level at primary school. The series allows young children to participate in both official languages of New Zealand through access to visually exciting and superbly produced resources, as well as encouraging them to learn more about Maori language and culture. An enunciation page in each bilingual edition gives guidelines to educators and parents and specially designed kowhaiwhai patterns border each photograph. Featured seafood: ?pipi ?kutai / mussel ?paua / abalone ?papaka / crab ?koura / crayfish ?kina / sea urchin ?rimurimu / seaweed ?wheke / octopus ...Show more
$19.00
NZD
Category: Maori - Myths & Legends | Reading Level: 8+
Originally published by Mahia Publishers in 1988 and then by Scholastic NZ Ltd in 1990, this is the legend of how the islands east of Wairoa came to be.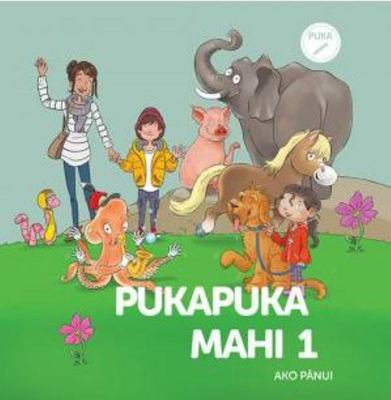 $7.50
NZD
Category: Children - Te Reo | Series: Ako Panui
This is an activity book for children four to six years old with simple puzzles, colouring in, and number, shapes and colour activities. Children will enjoy the dot-to-dot puzzles, matching puzzles, a maze, finding hidden animals, colouring and tracing activities, and simple logic puzzles. It is a fun b ook for children four to six years old and complements the HUIA Ako Panui series of first readers in te reo Maori. The illustrations in the activity book are lively and quirky, based on characters from this series. ...Show more
$19.00
NZD
Category: Children - Te Reo
It was deep mid-winter and all through the village preparations were being made to farewell the old year and greet the new. For the first time ever, the seventh little sister, Ururangi, was big enough to make her own celebration kite. But when the seven sisters take the finished kites to fly them, the e ast wind whips them all away into the sky - where they now appear as the stars of Matariki to welcome the Maori new year. Calico McClintock has created an imaginative new myth to tell the Matariki story Written in a traditional style, this story will be a welcome addition to the limited Matariki resouces. Delightfully illustrated in swirling colour by Dominique Ford. Translated into Maori. ...Show more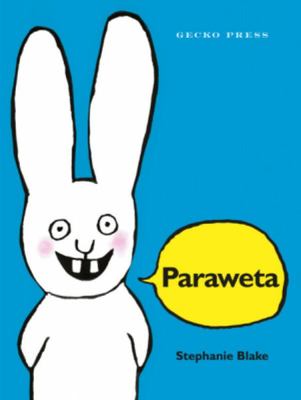 $20.00
NZD
Category: Children - Te Reo
Once there was a little rabbit who could only say one thing… In the morning his mother would say, 'Time to get up, my little rabbit!' He'd reply: 'Poo bum!'At lunchtime his father would say, 'Eat your spinach, my little rabbit!' He'd reply: 'Poo bum!' One day, he meets a hungry wolf. Will the little r abbit learn his lesson once and for all? ...Show more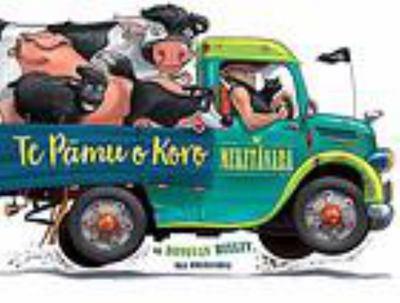 $22.00
NZD
Category: Children - Te Reo
"I a Koro Meketanara tetahi pamu - TI-HAI-TI-HAI-HAU ..." E mohio whanuitia ana tenei waiata. Engari, inaianei to Koro Meketanara he pamu ataahua kei Aotearoa tonu - a, kei taua pamu etahi kararehe whakaharahara - kei te aha ano ratou inaianei? He parekareka tenei pukapuka pikitia ma te kohungahunga n a Donovan Bixley, koia nei tetahi o nga kaita pikitia e tino kaingakautia ana ki Aotearoa nei, ko etahi o ana pukapuka atu, ko NGA WIRA O TE PAHI [THE WHEELS ON THE BUS] me te LOOKY BOOK, he mea tino hokohoko atu i Aotearoa nei. With the same vibrant illustrations as the original book, the te reo Maori translation retains the cheeky humour and energy of the classic English-language edition. Translated by Ross Calman. ...Show more