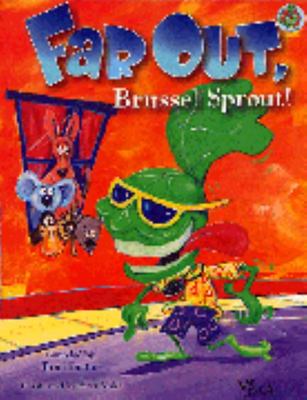 Far Out, Brussel Sprout!
by Compiled by June Factor Illustrated by Peter Viska
$19.95
NZD
Category: Children - Poetry | Series: Far Out! Ser.
A first collection of Australian children's chants and rhymes. The original and funniest collection of rhymes created by school children, for school children. They have a mysterious magic all of their own, and will have you in fits of laughter. 3rd edition.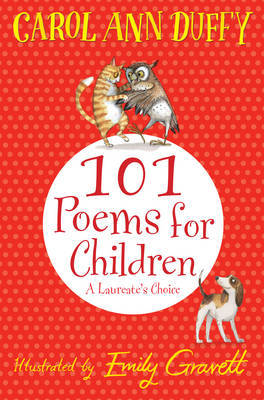 $19.99
NZD
Category: Children - Poetry | Reading Level: 9
A beautiful poetry collection chosen by the Poet Laureate, Carol Ann Duffy. Carol Ann Duffy, the Poet Laureate, has chosen her favourite poems for children for this stunning collection of classic and modern verse, exquisitely illustrated by multi-award-winning illustrator Emily Gravett.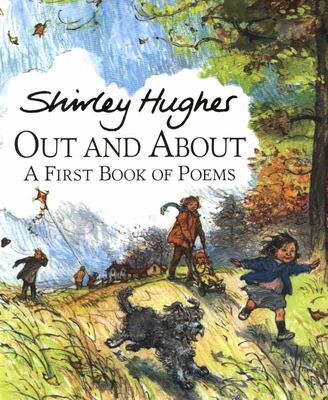 $29.99
NZD
Category: Children - Poetry | Reading Level: 3+
In this collection of poems, Katie and her little brother Olly romp through the changing seasons, taking pleasure in the different elements and weather conditions - sunshine, wind, rain, mist, snow.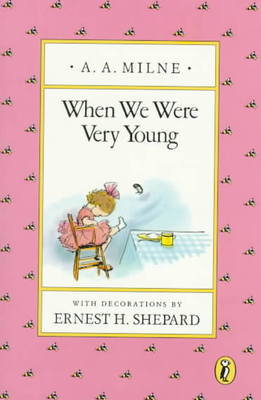 $26.00
NZD
Category: Children - Poetry
A.A. Milne's writing reaches the hearts of readers of all ages. His poems weave together the worlds of reality and enchanting make-believe. And they are paired perfectly with Ernest H. Shepard's whimsical illustrations.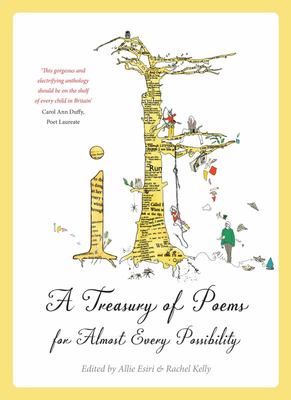 $49.99
NZD
Category: Children - Poetry | Series: POETRY
If you need cheering up...If you need guidance...If you want to laugh...If you need courage...Sometimes only a poem will do. In this magical new collection of our best-loved poems, edited by the creators of the bestselling iF Poems app, discover the joy, solace and beauty of poetry with your family. Whe ther you're after a poem that is charming, funny, sad, silly, magical, sleepy, long or short, there's something in here for everyone. From Lear's The Owl and the Pussycat to Moore's A Visit from St Nicholas to Carroll's Jabberwocky, these are poems to pass down the generations. A favourite poem will stay with you for life, and this beautifully illustrated collection is sure to delight and entertain for years to come. ...Show more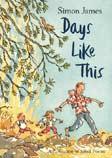 $18.95
NZD
Category: Children - Poetry
Days Like This is a book of celebration - whether it's the novelty of sleeping outdoors, the delight of picnicking on the beach, or the sheer joy of bouncing on the bed in the afternoon. These small poems, some familiar, some new, have been carefully selected by Simon James, the acclaimed author-illus trator of Leon And Bob, whose expressive line and watercolors portray an everyday world overflowing with wonder and possibility. With words and pictures given space to breathe, this is a collection of poems to read and revel in from beginning to end. ...Show more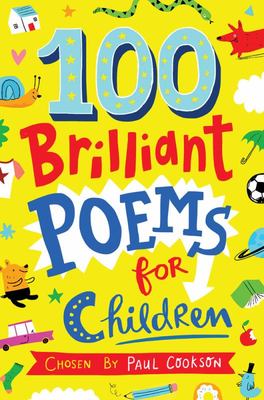 $18.00
NZD
Category: Children - Poetry
From Paul Cookson comes 100 Brilliant Poems For Children, featuring the best of the absolute best. The essential poems for every child to read and enjoy.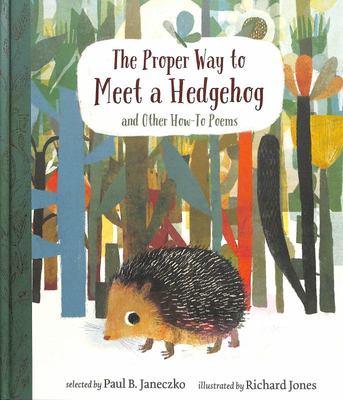 $28.00
NZD
Category: Children - Poetry
Toast a marshmallow, be a tree in winter, read braille -- Paul B. Janeczko and Richard Jones invite you to enjoy an assortment of poems that inform and inspire. Today I walked outside and spied  a hedgehog on the hill. When she and I met eye to eye, she raised up straight and still. Be they practica l (how to mix a pancake or how to bird-watch) or fanciful (how to scare monsters or how to be a snowflake), the poems in this book boast a flair and joy that you won't find in any instruction manual. Poets from Kwame Alexander to Pat Mora to Allan Wolf share the way to play hard, to love nature, and to be grateful. Soft, evocative illustrations will encourage readers to look at the world with an eye to its countless possibilities.   Contributors include:   Kwame AlexanderCalef BrownRebecca Kai DotlichMargarita EngleRalph FletcherDouglas FlorianHelen FrostMartin GardnerCharles GhignaNikki GrimesAnna E. JordanKarla KuskinIrene LathamJ. Patrick LewisMarjorie MaddoxElaine MagliaroPat MoraChristina RossettiMonica ShannonMarilyn SingerRobert Louis StevensonCharles WatersApril Halprin WaylandSteven WithrowAllan Wolf ...Show more
$32.00
NZD
Category: Children - Poetry
If you are a dreamer, come in, If you are a dreamer, A wisher, a liar, A hope-er, a pray-er, A magic bean buyer ...Come in ...for where the sidewalk ends, Shel Silverstein's world begins. You'll meet a boy who turns into a TV set, and a girl who eats a whale. The Unicorn and the Bloath live there, and s o does Sarah Cynthia Sylvia Stout who will not take the garbage out. It is a place where you wash your shadow and plant diamond gardens, a place where shoes fly, sisters are auctioned off, and crocodiles go to the dentist. Shel Silverstein's masterful collection of poems and drawings is at once outrageously funny and profound. ...Show more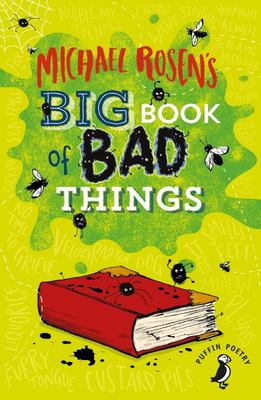 $10.00
NZD
$18.00
(44% off)
Category: Children - Poetry
The arrival of a new poetry collection from one of Britain's greatest children's poets Michael Rosen is always cause for great excitement - and this collection promises to be one of the best. Coinciding with his laureateship and very welcome public promotion of the need for children's poetry in our educ ation system, this brand-new collection of poetry for Puffin will delight readers young and old with Michael's famous sense of humour, wonder and pathos. ...Show more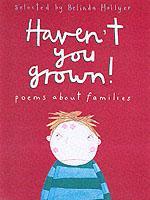 $34.95
NZD
Category: Children - Poetry
Children now encounter many different types of family: there are stepfamilies, single-parent families and children who live apart from their mothers or fathers or siblings. This anthology weaves together the everyday comedy, catastrophes and cuddles that make up modern family life.
$29.95
NZD
Category: Children - Poetry
A wonderful, exhilarating and timeless kaleidoscope of children