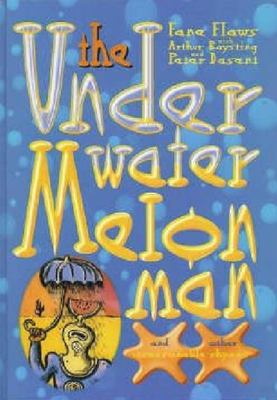 $38.00
NZD
$40.00
(5% off)
Category: Children - Poetry | Reading Level: Very Good
Unreasonable rhymes, preposterous paintings, tenacious photography and enchanting music come together in this remarkable package of book and audio-CD, to delight and stimulate the child in us all. Twenty-five wonderful songs which criss-cross musical boundaries previously untravelled in children's music . Tracklist: The Underwatermelon Man Melon-cauli baby The girl with the porcupine coat The man with the cast iron belly Neville the enchanted rug The hide & seeky bird The girl with the empty head The wicked conjuror Pottie training Money trees Thirteen o'clock Jemima Spride Knights The forgotten fork The girl with the x-ray eyes Imelda Blade The man with the elephant nose The girl from Godknowswhere The eccentric instrumentalist The dog with the saxophone The mysterious box The perfect stranger El Flamo The man who never was Dream girl ...Show more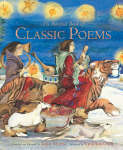 $0.00
NZD
Category: Children - Poetry
Classic poems from the English literary tradition come together in an anthology that traces our journey through life with a thoughtful blend of humour and playfulness, poignancy and nostalgia. This beautifully illustrated collection contains the works of some of the finest poets in the English language. It introduces children to the world's best poetry, from John Milton to William Carlos Williams. Here too are the voices of Robert Frost, W. H. Auden, Eleanor Farjeon, Rainer Maria Rilke, and Marianne Moore. Beautiful illustrations and classic entries make this a wonderful addition to any library. Jackie Morris is a celebrated author and illustrator, and the winner of the Welsh Books Council Tir na n-Og Award for her title "The Seal Children". Her illustrations for "How the Whale Became", by Ted Hughes (2000) were universally praised and prompted the "Guardian" to comment 'This exquisite new edition provides illustrations whose rich, grave, muted, almost medieval beauty is in perfect harmony with the deceptive simplicity of the words.' ...Show more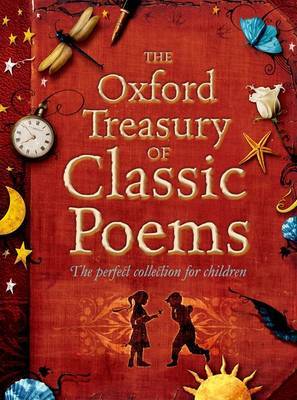 $29.99
NZD
Category: Children - Poetry
This beautifully illustrated anthology will introduce children to some of the best-loved poems in the English language. The selection includes gems drawn from five centuries of poetry, from Shakespeare and his contemporaries to poets writing today. With almost one hundred poems to choose from, including such favourites as 'The Lady of Shalott', 'Kubla Khan', and 'The Night Mail', and with contributions from Shelley, Blake, Walt Whitman, Lewis Carroll, Philip Larkin, and Roger McGough among many others, this is truly a collection to treasure for a lifetime. ...Show more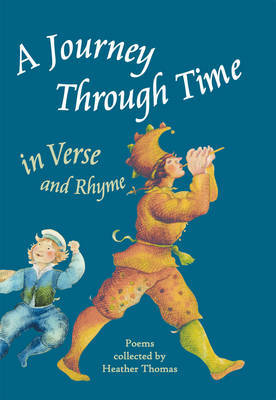 $60.00
NZD
Category: Children - Reference
A collection of poetry for use by teachers at every stage of school life. The poems provide support for the subject matter of lessons, from botany and physics, to history and astronomy. They encompass a wide variety of moods ranging from gratitude and wonder to courage and heroism.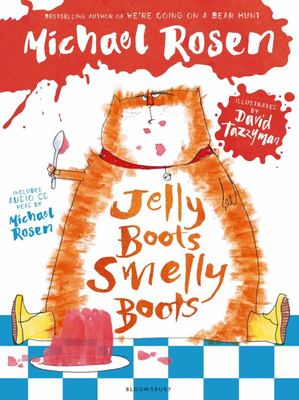 $19.00
NZD
Category: Children - Poetry
A riotous celebration of words - silly words, funny words, words you only use in your own family, new words, old words, and the very best words in the right order. Bird Song Can you swallow a swallow? Are you as swift as a swift? Can you fly a kite with a kite? Do you grouse about a grouse? Have you ev er stalked a stork? Can you duck under a duck? Are you ravin' about a raven? Do you crow at a crow? Does a puffin get you puffin'? Do you howl at an owl? Packed with silly rhymes, witty wordplay and thought-provoking story poems, this new collection of poems will delight children of all ages. Includes an audio CD read by Michael Rosen. ...Show more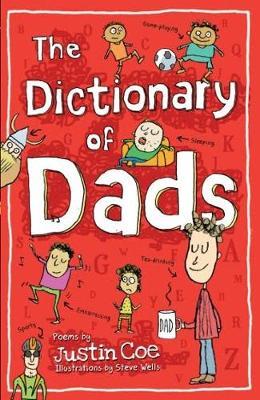 $17.00
NZD
Category: Children - Poetry | Reading Level: From 7
Look out for Big Bad Dad and Caveman Dad, laugh at Daddy Disaster and Donkey Dad, feel sorry for Faraway Dad and look forward to Homecoming Dad. Then raise a cheer for Mum-Dad! There are more than fifty different dads in The Dictionary of Dads. Find your favourite - but watch out for Exploding Dad! This is a brilliant and funny debut collection from a poet who performs his work in schools and theatres across the UK, with witty illustrations by Steve Wells. ...Show more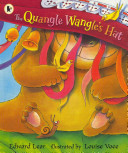 $20.00
NZD
Category: Children - Poetry
A wonderful new version of a nonsense classic. Climb to the top of the Crumpetty Tree and meet the Blue Baboon, the Fimble Fowl, the Dong with a luminous nose - and, of course, the Quangle Wangle in his huge and lovely hat! Edward Lear's poem is memorably nonsensical and has the perfect match in Louise Voce's quirky art. Impossible to read without a grin as huge as the Quangle Wangle's Hat! ...Show more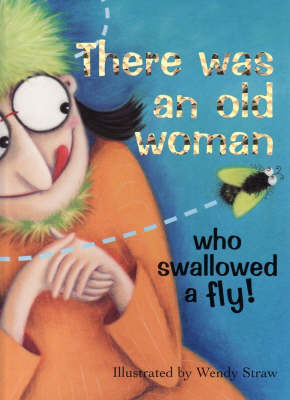 $22.00
NZD
Category: Children - Poetry
Join in the fun as this all-time favourite children's song is brought to life by the incomparable Wendy Straw's charming illustrations. Ages 3+.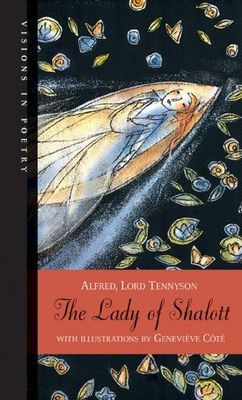 $0.00
NZD
Category: Children - Poetry | Series: Visions in Poetry
The Lady of Shalott is the third book in Visions in Poetry, an award-winning series of classic poems illustrated by outstanding contemporary artists in stunning hardcover editions. Tennyson's beautiful and enigmatic poem of unrequited love, set in Arthurian England, has enthralled artists for well over a century. With her luminous illustrations, Geneviève Côté weaves a refreshingly modern interpretation of this beloved poem — one that will enchant readers of all ages. ...Show more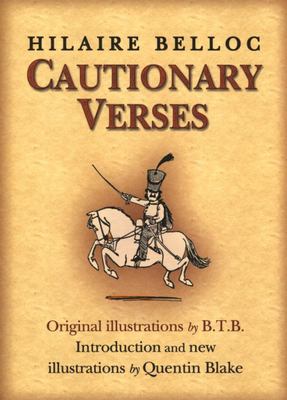 $29.99
NZD
Category: Children - Poetry | Reading Level: From 8 to 99
The Chief Defect of Henry King Was chewing little bits of String. At last he swallowed some which tied Itself in ugly Knots inside ...A much-loved classic for children and adults alike since its first publication in 1939, this collection of poems is a truly unforgettable book of moral instruction. Take heed from the lessons learnt by Matilda, who told lies and was burned to death, Jim, who ran away from his nurse and was eaten by a lion, and Rebecca, who slammed doors for fun and perished miserably... ...Show more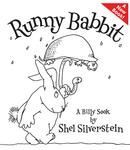 $45.00
NZD
Category: Children - Poetry
Runny Babbit lent to wunch And heard the saitress way, "We have some lovely stabbit rew - Our Special for today." From the legendary creator of Where the Sidewalk Ends, A Light in the Attic, Falling Up, and The Giving Tree comes an unforgettable new character in children's literature. Welcome t o the world of Runny Babbit and his friends Toe Jurtle, Skertie Gunk, Rirty Dat, Dungry Hog, Snerry Jake, and many others who speak a topsy-turvy language all their own. So if you say, "Let's bead a rook That's billy as can se," You're talkin' Runny Babbit talk, Just like mim and he. Look inside the book ...Show more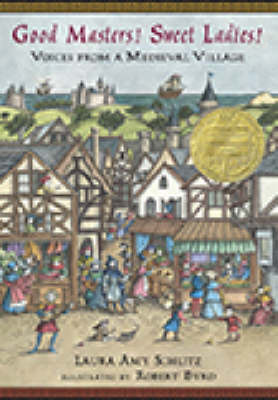 $38.00
NZD
Category: Children - Poetry
Maidens, monks, and millersâ sons -- in these pages, readers will meet them all. Thereâ s Hugo, the lordâ s nephew, forced to prove his manhood by hunting a wild boar; sharp-tongued Nelly, who supports her family by selling live eels; and the peasantâ s daughter, Mogg, who gets a clever lesson in how to save a cow from a greedy landlord. Thereâ s also mud-slinging Barbary (and her noble victim); Jack, the compassionate half-wit; Alice, the singing shepherdess; and many more. With a deep appreciation for the period and a grand affection for both characters and audience, Laura Amy Schlitz creates twenty-two riveting portraits and linguistic gems equally suited to silent reading or performance. Illustrated with pen-and-ink drawings by Robert Byrd -- inspired by the Munich-Nuremberg manuscript, an illuminated poem from thirteenth-century Germany -- this witty, historically accurate, and utterly human collection forms an exquisite bridge to the people and places of medieval England. Step back to an English village in 1255, where life plays out in dramatic vignettes illuminating twenty-two unforgettable characters. ...Show more