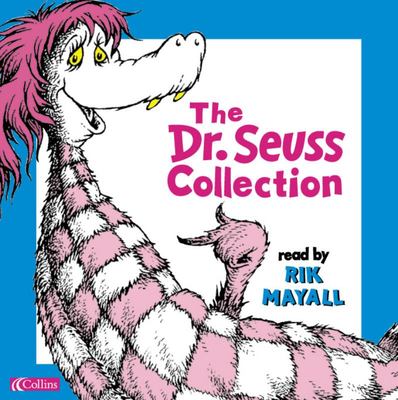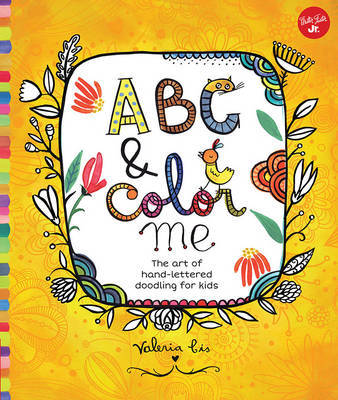 $19.99
NZD
Category: Children - Audio Books
Doodling, hand-lettering, and coloring pages introduce young readers to hand-lettering with with easy-to-follow, step-by-step lessons. ABC & Color Me is a sweet and engaging drawing workshop for kids featuring their own personalized alphabet doodles and inspirational sayings. The book begins with an introduction to basic lettering and doodling techniques geared toward young artists. As young readers have just learned the alphabet and have only started to read, ABC & Color Me adds extra creativity for a fun exploration of doodling, coloring, and designing your own alphabet. Featuring interactive lessons and projects with easy-to-follow, step-by-step directions on how to hand-letter the alphabet in fun, quirky ways, ABC & Color Me encourages young artists to personalize their own unique doodles and inspirational sayings for hours of hand-lettering fun! ...Show more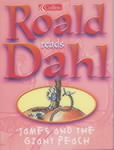 $24.95
NZD
Category: Children - Audio Books
This tape tells the story of James, who lives with his two aunts who make his life a misery. Then one day an enormous magical peach grows in the garden and when James finds his way inside, he meets several enormous friendly insects.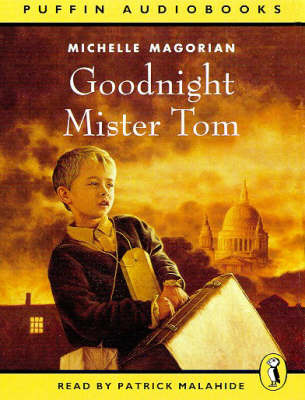 $19.95
NZD
Category: Children - Audio Books | Series: Puffin Audiobooks | Reading Level: From 2 to 12
Young Willie Beech is evacuated to the country as Britain stands on the brink of the 2nd World War. A sad, deprived child, he slowly begins to flourish under the care of old Tom Oakley, but his new-found happiness is shattered by a summons from his mother back in London. 2 Cassettes.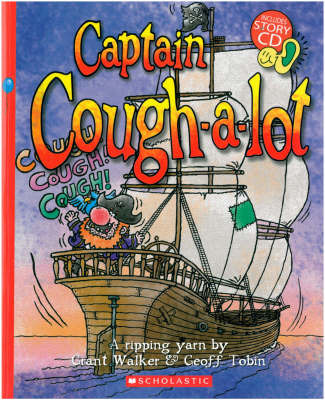 $19.99
NZD
$26.00
(23% off)
Category: Children - Audio Books | Reading Level: good
Captain Cough-a-lot has a very large red handkerchief that he keeps under his hat. It's great when he coughs and sneezes, but it also proves to be a lifesaver when his ship runs aground. Comes with a story CD read by Grant Walker.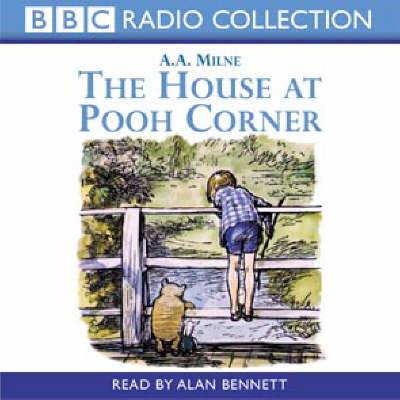 $25.00
NZD
Category: Children - Audio Books
Alan Bennett gives A.A. Milne's characters the voices you felt they were always meant to have in this collection of six stories from "The House at Pooh Corner", including the one where the game of Pooh sticks was invented.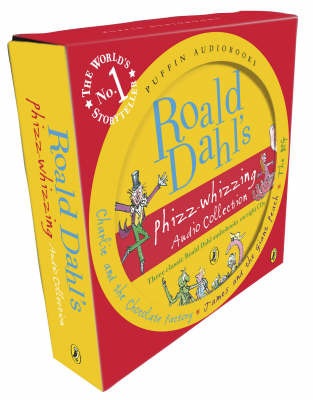 $40.00
NZD
Category: Children - Audio Books
This is a beautifullly presented audio-CD tin containing audiobooks of three of Roald Dahl's best-loved stories. Spread over ten CDs, these three sumptuous recordings are complete and unabridged, allowing listeners to enjoy Dahl's work word for word. The stories in this collection have all been skilfull y brought to life by Eric Idle, Natasha Richardson, and Jeremy Irons. The tin also contains empty CD pockets so that listeners can continue to grow and treasure their audiobook collections. ...Show more

$35.00
NZD
Category: Children - Audio Books | Series: Artemis Fowl
Think fairy. Think again. Artemis Fowl has constructed a super-computer from stolen fairy technology. In the wrong hands it could be fatal for humans and fairies alike. But no need to worry, Artemis has a brilliant plan. He's not going to use it; he's just going to show it to a ruthless American bu sinessman with Mafia connections. His bodyguard, Butler, will be with him. What could possibly go wrong …? Visit the virtual world of Artemis Fowl for the inside story on the main characters, top activities, ecards, all the latest news and much more. ...Show more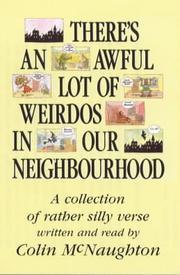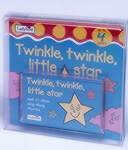 $14.95
NZD
Category: Children - Audio Books | Series: Audio: 3 to 5
All the family can join in with this fun book and tape pack. Coloured board pages are perfect for little hands to turn as everyone sings the words.
$93.00
NZD
Category: Children - Audio Books
When the Knight Bus crashes through the darkness and screeches to a halt in front of him, it's the start of another far from ordinary year at Hogwarts for Harry Potter. Sirius Black, escaped mass-murderer and follower of Lord Voldemort, is on the run ¿ and they say he is coming after Harry. In his first ever Divination class, Professor Trelawney sees an omen of death in Harry's tea leaves¿ But perhaps most terrifying of all are the Dementors patrolling the school grounds, with their soul-sucking kiss¿ ...Show more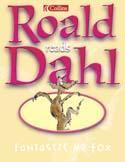 $19.99
NZD
Category: Children - Audio Books
Mr Fox lives on a hill under a huge tree with his family, and helps himself to chickens and turkeys from the local farms. This children's story tells how the farmers try to get rid of Mr Fox, and how Mr Fox outwits them all and triumphs in the end.