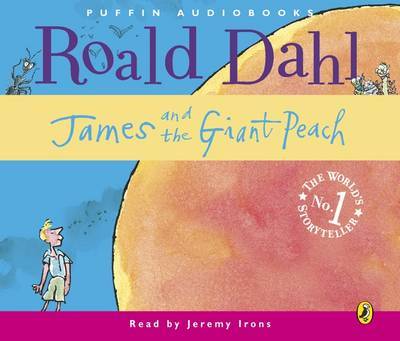 $36.00
NZD
Category: Children - Audio Books
Complete and unabridged, this is a very special recording of this hugely popular Dahl tale, handsomely read by Oscar-winning actor Jeremy Irons. 'Something is about to happen, James told himself.' James has lived with his two beastly aunts ever since the day his parents were eaten by an angry escaped rh inocerous outside London Zoo. Aunt Sponge and Aunt Spiker are really horrible...Then something very peculiar happens, something magical that will completely change James' life and take him on the most amazing journey... ...Show more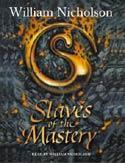 $44.95
NZD
Category: Children - Audio Books
Every time I touch the future I grow weaker. My gift is my disease. I shall die of prophecy. Five years have passed. The city of Aramanth has become kinder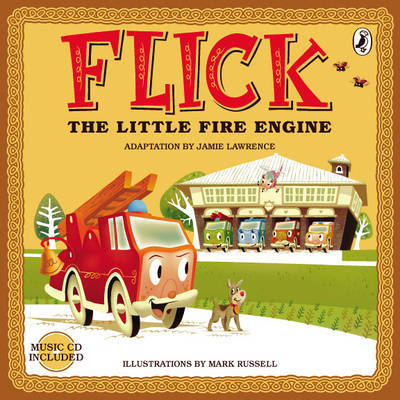 $19.99
NZD
Category: Children - Audio Books
It is hard to believe, but this iconic children's story has never been published as a book - until now. Loved by generations of Kiwi radio listeners, Flick's signature tune is instantly recognised all around New Zealand. James Lawrence has secured world rights to the 1948 recording and Penguin plan a s eries of four titles. Lawrence has expanded the original cast to include Ember (the station dog), Pumper (a large fire engine), Stretch (the leader of the station) and some minor fire engine characters, Twirl, Zipster and Bernard. ...Show more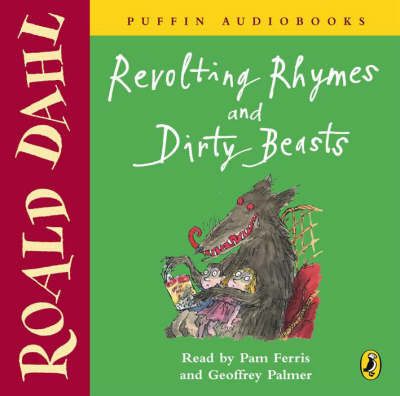 $29.99
NZD
Category: Children - Audio Books
In Dirty Beasts, meet a ghastly menagerie of wonderfully comic animals that can only have been invented by Roald Dahl. There is the toad that jumps to France - at his own peril; the pig who ponders the meaning of life; the ant-eater who gets the wrong end of the stick and lots more. Snigger, titter and laugh at their antics in this collection of irreverent and absurdly comic verse! In Revolting Rhymes, think again if you thought you knew the stories of some of the most popular fairy tales. Here are six of the best known retold, with more than a twist or two, by the master of the comic and the blood-curdling. ...Show more

$19.95
NZD
Category: Children - Audio Books | Series: Roald Dahl Audio CD
A vibrant new look for backlist favourites available for the first time on CD. 'Go and stand in the corner', Mrs Winter said. Then I got cross, and I saw red, and I put the Magic Finger on Mrs Winter good and strong, and almost at once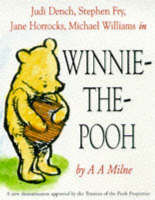 $29.95
NZD
Category: Children - Audio Books | Series: Winnie the Pooh
This double cassette is a dramatization by David Benedictus of the popular children's book. A cast of actors play Winnie-the-Pooh and his friends, and there are sound effects and music.Read by Stephen Fry, Jane Horrocks, Dame Judy Dench, Michael Williams.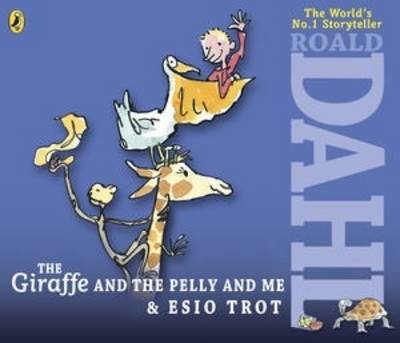 $35.00
NZD
Category: Children - Audio Books | Series: Roald Dahl Audio CD
Two classic Roald Dahl stories brought to life as audiobook readings by House star Hugh Laurie, and Sir Quentin Blake. The Giraffe and the Pelly and Me, read by Hugh Laurie Billy dreams of turning a weird old wooden house into a wonderful sweet-shop. But a giraffe, a pelly and a monkey already live insi de! Soon they are friends, and when they meet the richest man in England, Billy's scrumptious-galumptious dream just might come true...Esio Trot, read by Quentin Blake Mr Hoppy loves Mrs Silver. Mrs Silver loves Alfie the tortoise. Sometimes Mr Hoppy wishes he could become a tortoise. Until one day he finds a way to win Mrs Silver's heart, with the help of some magic, and some cabbage... ...Show more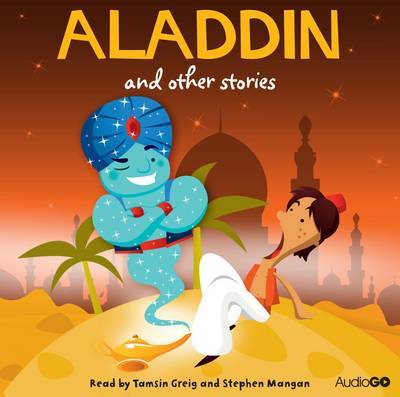 $22.00
NZD
Category: Children - Audio Books
Aladdin read by Stephen Mangan Aladdin is a tailor's son who dreams of making his fortune and marrying the Sultan's daughter, but is tricked into becoming apprentice to a cunning magician. He needs Aladdin to do a very special job - climb down into a deep, dark cave and fetch an oil lamp...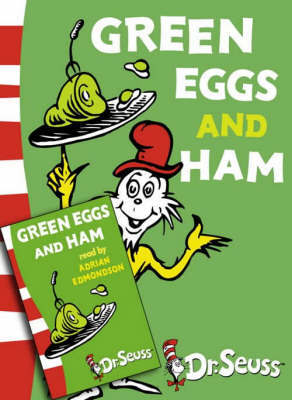 $24.95
NZD
Category: Children - Audio Books
With his funny stories, riotous rhymes and zany pictures, Dr. Seuss has been entertaining young children and helping them learn to read for over 50 years. In this delightful recording, funny man Adrian Edmondson brings one of Dr. Seuss' most popular books hilariously to life with a madcap performance accompanied by silly sound effects and wacky music. There is also a read-along verion on Side Two. ...Show more

$29.95
NZD
Category: Children - Audio Books
Roald Dahl's most famous and magical story tells the wonderful tale of Charlie Bucket. Charlie can not believe his luck when he finds a Golden Ticket and wins the chance of a lifetime: a magical day witnessing the miraculous creation of the most delectable eatables ever made at the wonderful chocolate f actory of Willie Woka, along with the infamous characters of the Oompa-Loompas, Veronica Salt, Augustus Gloop and many more. This special CD edition contains a booklet with some of the secrets behind Charlie and the Chocolate Factory. ...Show more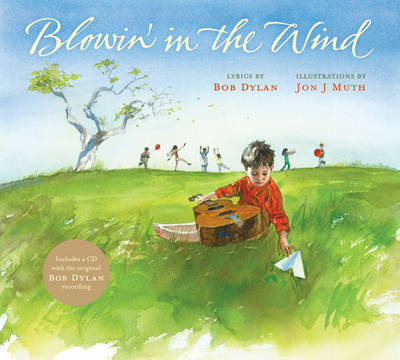 $18.00
NZD
Category: Children - Audio Books
A powerful and timely picture book featuring the words of one of the most admired songwriters of all time that will be treasured by adults and children alike. Jon J Muth is the perfect artist to interpret Dylan's poetic lyrics for a new generation of readers. This beautiful edition includes a CD of Dyla n's original 1963 recording, plus a special note by renowned music columnist Greil Marcus, putting the song in historical context. ...Show more