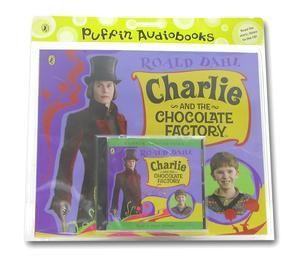 $25.00
NZD
$28.00
(10% off)
Category: Children - Audio Books
A book and CD pack of Charlie and the Chocolate Factory with two readings of the story. The first is a straight reading with music and sound effects and the second has a special sound to indicate when to turn the page as you read along. Willy Wonka is the most amazing and most mysterious chocolate maker on the planet. No one has seen him or been inside his factory for years. Charlie Bucket and his family are the poorest people you have ever met. But then Charlie finds one of five Golden Tickets for a tour of Wonka's factory. ...Show more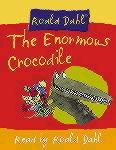 $19.95
NZD
Category: Children - Audio Books
New design for this favourite unabridged story from the grand master of storytelling. Read by Roald Dahl, himself. The Enormous Crocodile grinned, showing hundreds of sharp white teeth. "I'm going to fill my hungry empty tummy with something yummy yummy yummy yummy!" The Enormous Crocodile boasts that h e is going to eat a child for lunch and he sets out to trick all the children in his attempts for food. But his plots and disguises are foiled by the animals in the jungle -- especially by Trunky, the elephant. A crunchingly golloping tale for age 5+. ...Show more

$39.95
NZD
Category: Children - Audio Books | Series: Artemis Fowl
Evil pixie, Opal Koboi is back and she's more dangerous than ever. This time she doesn't just want power over the fairy People, this time she wants the lot. Everyone is under threat - humans and fairies alike. Captain Holly Short is the only fairy with a hope of stopping her, but as Holly knows, it take s one genius criminal mastermind to fight another. And the 14-year-old genius Holly is thinking of can't even remember that fairies exist. How is she going to convince Artemis Fowl to help her? Gold usually does the trick with that young man and this time is no different. audio-CD ...Show more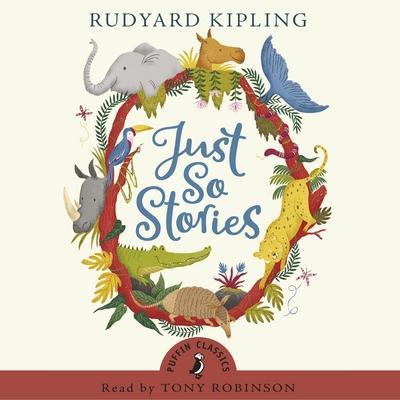 $35.00
NZD
Category: Children - Audio Books
This title includes the delightful tales of whales and cats and kangaroos and crabs - everything from how the camel got in a humph (and got his hump!) to how the alphabet was invented. Enchanting and funny, these stories are brought to life by the fantastical narration of Tony Robinson.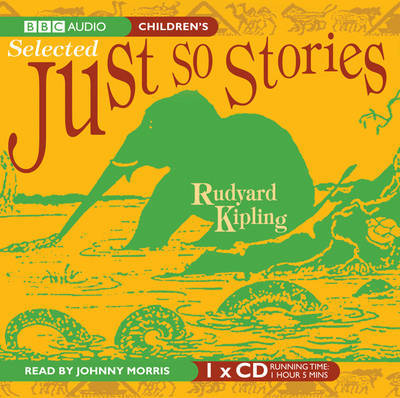 $29.99
NZD
Category: Children - Audio Books
How did the leopard get his spots? How did the camel get his hump? How did an inquisitive little elephant change the lives of elephants everywhere?Kipling's imagined answers to such questions draw on the beast fables he heard as a child in India, as well as on folk traditions he later collected all over the world. Included in this selection are 'How the Whale got his Throat', 'How the Camel got his Hump', 'How the Rhinoceros got his Skin', 'How the Leopard got his Spots', 'The Sing-Sing of Old Kangaroo' and 'The Elephant's Child'. ...Show more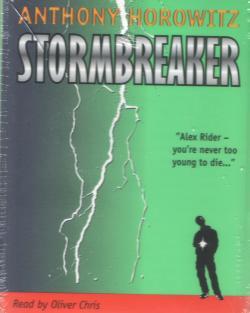 $44.95
NZD
Category: Children - Audio Books
Meet Alex Rider, reluctant teenage spy. When his guardian dies in suspicious circumstances, fourteen-year-old Alex Rider finds his world truned upside down. Within days he has gone from schoolboy to superspy. Forcibly recruited into MI6, he is put through gruelling SAS training before being sent on h is first mission. Armed only with a set of secret gadgets, Alex must discover why a Middle-Eastern multi-billionaire is offering one of his state-of-the-art Strombreaker computers free to every school in the country. But time is running out and Alex finds himself running into mortal danger. It looks as if his first assignment may well be his last... ...Show more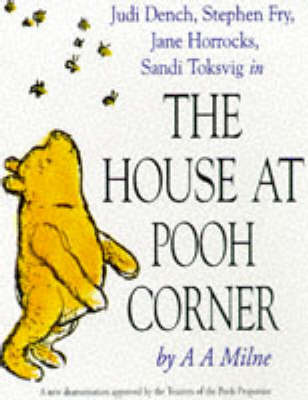 $27.00
NZD
Category: Children - Audio Books
This double cassette is a dramatization by David Benedictus of the popular children's book. A cast of actors play Winnie-the-Pooh and his friends, and there are sound effects and music. Starring Judi Dench, Stephen Fry et al 2 cassettes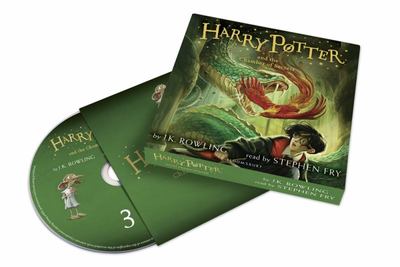 $66.00
NZD
Category: Children - Audio Books | Series: Harry Potter
Newly repackaged audio editions of the classic and internationally bestselling, multi-award-winning series, read by Stephen Fry containing 8 CDs with a total running time of 9 hours and 40 minutes. With irresistible jackets by Jonny Duddle, with huge child appeal, to bring Harry Potter to the next gener ation of readers. Harry Potter's summer has included the worst birthday ever, doomy warnings from a house-elf called Dobby, and rescue from the Dursleys by his friend Ron Weasley in a magical flying car! Back at Hogwarts School of Witchcraft and Wizardry for his second year, Harry hears strange whispers echo through empty corridors - and then the attacks start. Students are found as though turned to stone ...Dobby's sinister predictions seem to be coming true. ...Show more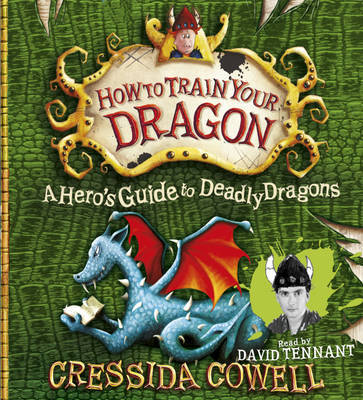 $35.00
NZD
Category: Children - Audio Books | Series: How to Train Your Dragon
Hiccup is lost in the Library Labyrinth and the Driller-Dragons, Madguts and Murderous are on the prowl. Hiccup's birthday is not going to be the quiet affair he hoped for. Also contains a comprehensive Dragonese Dictionary for those who'd like to dragon-whisper themselves.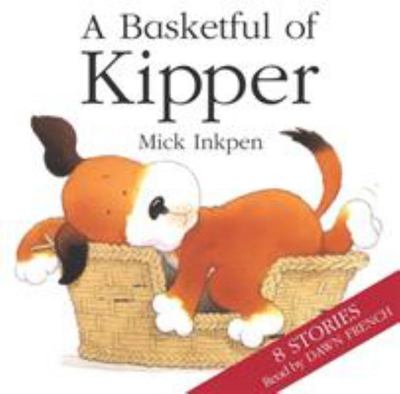 $25.00
NZD
Category: Children - Audio Books | Series: Kipper Ser.
In her inimitable style, Dawn French reads: Kipper Kipper's Toybox Kipper's Birthday Kipper's Snowy Day Kipper & Roly Kipper's Monster Kipper's A to Z Kipper's Christmas Eve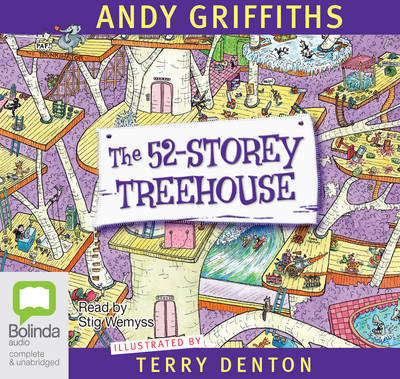 $29.99
NZD
Category: Children - Audio Books
Andy and Terry's incredible, ever-expanding treehouse has 13 new storeys, including a watermelon-smashing level, a wave machine, a life-size snakes and ladders game (with real ladders and real snakes), a rocket-powered carrot-launcher, a Ninja Snail Training Academy and a high-tech detective agency with all the latest high-tech detective technology, which is lucky because they have a BIG mystery to solve - where is Mr Big Nose? Well, what are you waiting for? Come on up! ...Show more
$26.00
NZD
Category: Children - Audio Books
Sing along with me There's a hole in my bucket, dear Liza, dear Liza ... This traditional 'infinite loop' song is given the country treatment by the iconic Topp Twins, and the characters of Henry and Liza have been brought to uproarious life with Jenny Cooper's hysterical illustrations