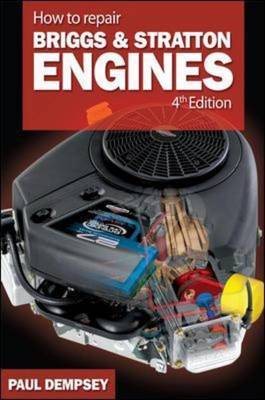 $45.00
NZD
Category: Cars - Technical
Learn the latest money-saving techniques for troubleshooting and repairing any Briggs & Stratton engine, new or old! This book is aimed at do-it-yourselfers, lawn mower repair shops, and vocational tech students. New to this edition are: the latest advances in overhead valves, carburetion, alternato rs, torque limits, and bolt tightening sequences. ...Show more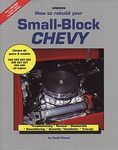 $69.99
NZD
Category: Cars - Technical
Outlines how to remove, strip, recondition, rebuild and replace a small-block engine - all in step-by-step clarity. Covers models: 262, 265, 283, 302, 305, 307, 327, 350 and 400 cid engines. Covers 1955-1982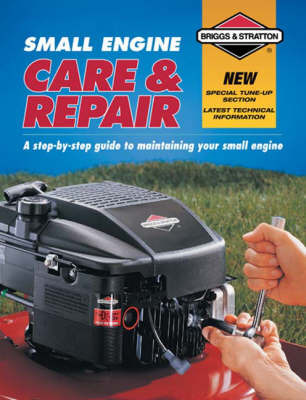 $49.95
NZD
Category: Cars - Technical
With this book, you can handle all of the maintenance needs of your four-stroke small engine, whatever the brand, and take on virtually any repair project. It guides you through each procedure in clear, concise steps, with more than 325 color photographs and illustrations. Small Engine Care & Repair provides more than just detailed instructions and glossy photos. It teaches you the principles of small engine operation, so you can broaden your knowledge, whether you're performing maintenance or repairs or just want to understand your equipment better. This book is a resource for beginners and seasoned home mechanics alike, with a wealth of information on specialty tools, safety and other issues affecting your small engine. This new, expanded edition has been revised to include an important section on seasonal maintenance, and updated to include the latest engines, maintenance products, and tools. ...Show more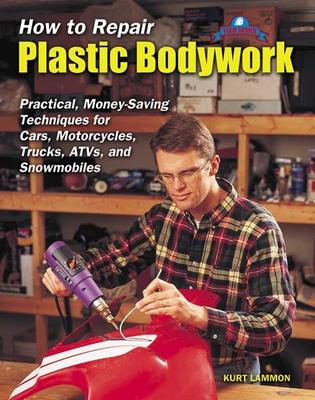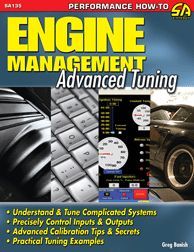 $59.99
NZD
Category: Cars - Technical
Tuning engines can be a mysterious art, as all engines need a precise balance of fuel, air, and timing in order to reach their true performance potential. Engine Management: Advanced Tuning explains how the EFI system determines engine operation and how the calibrator can change the controlling paramete rs to optimize actual engine performance. This book takes engine-tuning techniques to the next level. It is a must-have for tuners and calibrators and a valuable resource for anyone who wants to make horsepower with a fuel-injected, electronically controlled engine. The book contains detailed equations, graphs, and illustrations. Also included are valuable and practical examples, including real-world examples based upon the author ...Show more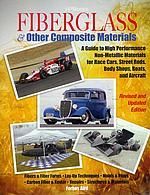 $49.99
NZD
Category: Cars - Technical
Revised and updated with the latest composite materials technology. A guide to fiber reinforced plastic materials, including fiberglass, Kevlar, and carbon fiber. It also includes sections on mold making, plugs, materials, structures, gel coats, advanced building techniques, tools and equipment.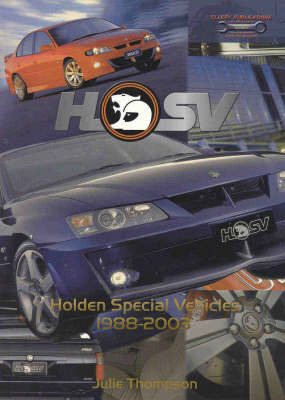 $105.00
NZD
Category: Cars - Technical
H.S.V. (Holden Special Vehicles), are produced from Australia G.M.-Holden vehicles. Cars are modified to suit the enthusiast market, high performance V8's, body kits, performance suspension, up market interior all add to the finishing touches. This is an informative book on HSV Supercars.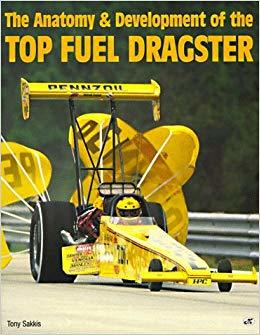 $69.99
NZD
Category: Cars - Technical
Home Mechanic enlightens the car owner in the basic workings of the modern automobile and provides a generalised repair and testing procedure for the majority of the vehicle?s components. The repair methods although generalised to cover many different makes and models of motor vehicles have been proved in practice over the years in our research centre. ...Show more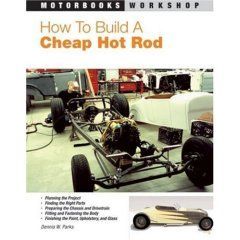 $69.00
NZD
Category: Cars - Technical
This book shows how a great hot rod car can be built on a modest budget, rather than spending a fortune buying and tweaking one! No more being at the mercy of salesman, paying inflated prices; the ability to build your favorite car to your specifications now lies in your reach! Author Dennis Parks docum ents his own building project - a "Track T" kit roadster - showing in step-by-step detail how to turn a pile of parts into a high-performance, cool hot rod, and provides detailed step-by-step guide to building a car of your own. Park's advice and instructions cover every aspect of the affordable Hot Rod, from establishing a target vehicle and budgeting, finding the parts, building the car, and fine tuning the finished vehicle on the road. There is a full resource guide included. ...Show more