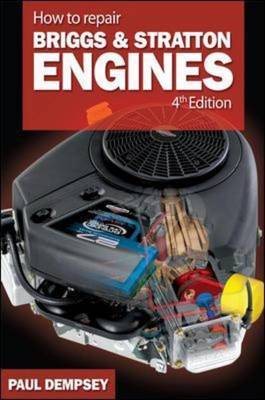 $45.00
NZD
Category: Cars - Technical
Learn the latest money-saving techniques for troubleshooting and repairing any Briggs & Stratton engine, new or old! This book is aimed at do-it-yourselfers, lawn mower repair shops, and vocational tech students. New to this edition are: the latest advances in overhead valves, carburetion, alternato rs, torque limits, and bolt tightening sequences. ...Show more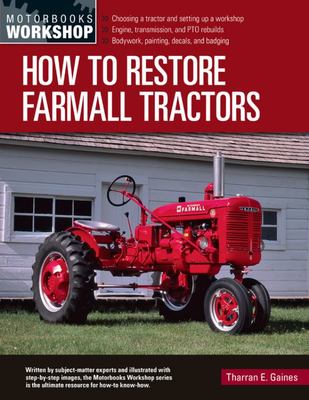 $55.00
NZD
Category: Cars - Technical
How to Restore Farmall Tractors, the only Farmall restoration guide, is back in print, packed with more than 300 photographs, proven tips and techniques, and money-saving advice from experts who know what works...and what doesn't.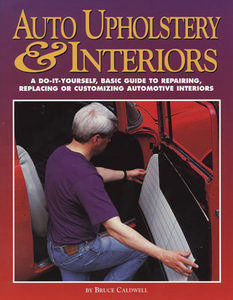 $49.95
NZD
$59.95
(16% off)
Category: Cars - Technical
Featuring information on steering wheels, trunks, dyes and color changes, Auto Upholstery & Interiors presents a helpful, user friendly guide to replacing headliners, laying custom carpets, repairing dashboards, making custom seats, and more.

$79.95
NZD
Category: Cars - Technical
The complete practical guide to choosing and specifying Holley carburettors for any suitable engine and for road or track performance. Uniquely, this book allows the identification of complete secondhand carburettors and individual components, including all metering blocks, so you can buy and build with confidence. Easy to follow tuning instructions to ensure YOUR Holley carburettor delivers maximum performance. ...Show more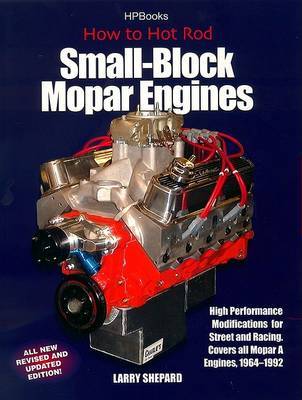 $59.95
NZD
Category: Cars - Technical
A completely revised and updated edition of the bestselling Mopar A engine performance book. Includes new parts and technology for all Mopar series engines built from 1964 to 1992. Sections include blocks, heads, camshafts, valvetrains, blueprinting and much more.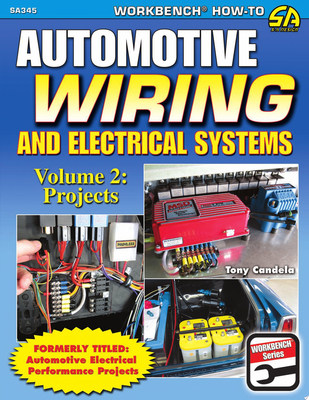 $49.99
NZD
Category: Cars - Technical
In this revised edition, brilliant color photos and explanatory step-by-step captions detail the installation of the most popular, functional, and beneficial upgrades for enthusiasts of varying skill levels. This volume is essential for anyone looking to upgrade his or her classic vehicle to modern stan dards. ...Show more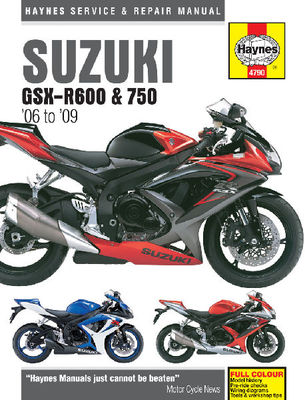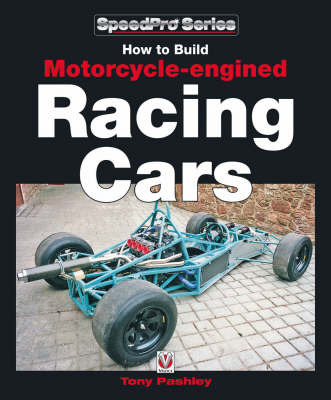 $89.99
NZD
Category: Cars - Technical
If you are aspiring to build a racing car this could be the book that you've been waiting for Tony Pashley revisits the path that he took in the Pashley Project articles in Race Tech magazine during the design and construction of two successful hillclimb cars. This time in great detail with a view to e nabling the reader to carryout a similar exercise for themselves. Although hillclimb and sprint cars are the focal topic, a lot of the book is applicable to race cars in general. The cars under discussion in the book are powered by motor cycle engines which, in the smaller racing car classes are meeting with great success. The total process of building a car is described beginning with the selection and procurement of the engine. Chassis and suspension design is covered in a simplistic but adequate manner as the author's aim is to minimise the inclusion of involved calculations. Two recipes for chassis construction are illustrated in detail along with guidance on the processes of construction and a description of the required equipment. Following on from this the fabrication of the suspension is explained. Further chapters are dedicated to the remaining aspects of the vehicle covering; transmission, brakes, fuel and coolant systems and electrics. The book is heavily illustrated with 200 photographs and extensive explanatory diagrams and tables. This book is a vital addition to any would be kit car builders library. ...Show more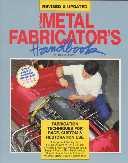 $49.99
NZD
Category: Cars - Technical
How to build structurally sound, good looking metal parts for custom street rods, race cars or restorations. Over 350 step-by-step photos and instructions illustrate proper welding, metal shaping and design techniques.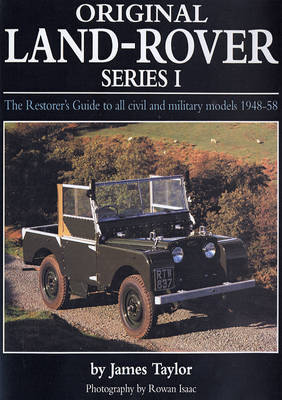 $135.00
NZD
Category: Cars - Technical
128 pages, 230 colour photos Early Land Rovers are now cult collectables amongst classic car, military transport, four-wheel drive and farm vehicle enthusiasts: thousands of restorations are under way, each of which needs a definitive illustrated guide to authentic originality and specification. In this, the 20th volume in the acclaimed "Original" series, renowned Land Rover historian James Taylor tackles the bewildering range of variants and permutations of the Series One Land Rover, and the frequently tricky issue of original factory specification and equipment. ...Show more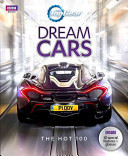 $69.99
NZD
Category: Cars - Technical
Few new engines in automotive history have been as quickly embraced by performance-minded gearheads as was Ford's V-8 in 1932. Deuce roadsters were racing-and winning-almost as soon as their fenders could be unbolted. When the new L-head version was released motorists of nearly all stripes came to embra ce the affordable engine that gave Ford cars performance to equal cars costing several times as much. Ford's vision-and gamble-paid off handsomely and set Ford apart from his competitors. More than two decades would pass-a veritable eon in the automobile industry-before another engine would offer the excitement generated by Henry Ford's beloved flathead V-8. This is the ultimate resource for the Ford flathead V-8 engine. It guides readers through everything from engine architecture to selecting the right engine for the right project, building and rebuilding the engine, and buying a crate engine. Whether you're looking to hot-rod or restore your flathead, this book is a required addition to your workbench. ...Show more