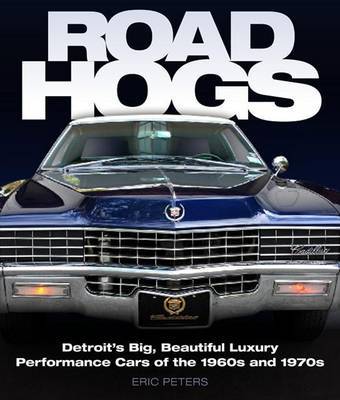 $79.99
NZD
Category: Cars - General
"Detroit's big, beautiful luxury performance cars of the 1960s and 1970s"--Dust jacket.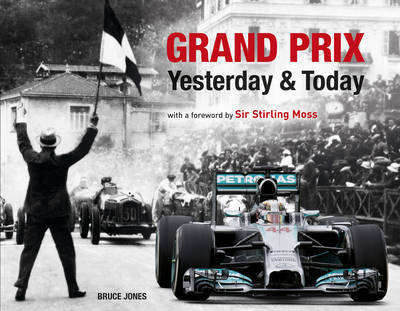 $45.00
NZD
Category: Cars - General
Grand Prix Yesterday & Today is a timely celebration of motor racing. Each spread will show a facet of the sport from those pioneering days of more than 100 years ago, juxtaposed with a similar one of recent times. Complementing these expertly chosen images are reflections on the situations then and now. The structure of the book allows current Formula 1 fans to see the technological changes over the years and, paradoxically, how the fundamentals of motor racing have remained largely unaltered. Times may change, but Grand Prix motor racing remains the compelling spectacle that it always has been. ...Show more
$90.00
NZD
Category: Cars - General
With the motor industry in turmoil and environmental concerns more pressing than ever, this book highlights the latest cars that promise to challenge our dependency on fossil fuels. Tesla's S offers an alternative to the traditional luxury sports sedan, Chevrolet's Volt could leap-frog Toyota and Honda' s trailblazing hybrids, Smart goes zero-emission, while electric cars from Renault and Nissan are bringing up the rear. The book's scope is global, examining Indian company Tata's affordable Nano, supercars developed in Morocco, home-grown people's cars in Iran, Saab's reinvention at the hands of Swedish supercar maker Koenigsegg, Hummer's new Chinese future, and the demise of legendary brands like Pontiac. Can Jaguar roar back under new ownership? Will Rolls-Royce overtake Bentley with its new entry-level model? How is Europe reacting to newly-introduced Infiniti and Cadillac models? What is Fiat planning at Chrysler? Written to satisfy autophiles without confusing learner drivers, this unparalleled guide to today's most stylish, innovative and intriguing automobiles also looks at the companies pushing the frontiers of design, value, and technology. Featuring a chapter on every manufacturer of note and their most desirable models, with hundreds of original photographs and illustrations, as well as interviews with designers and entrepreneurs at the forefront of change, and special features exploring street culture, it demystifies the rapidly evolving world of motoring for discerning drivers. Whether you're looking for an off-road workhorse or a limousine, an electric urban runabout or an exotic supercar, if it's on the road and worth a spin it's in this book. ...Show more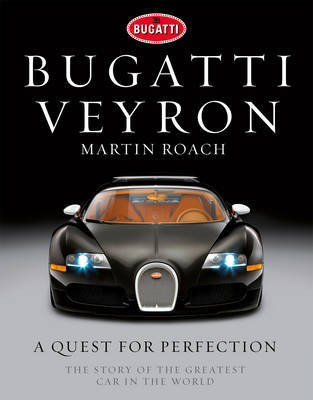 $39.99
NZD
Category: Cars - General
The Bugatti Veyron's statistics are mind-boggling: 0-60mph in 2.5 seconds; a top speed of 253 mph; tyres that cost œ20,000 a set and an engine with ten radiators and four turbos; a launch control system taken from F1 and even windscreen wipers that create sizeable downforce . all delivered complete with a high-end stereo system, luxurious leather seats and air-conditioning. It was a feat of engineering grandiosity that, in automotive terms, rivals the achievements of the great 19th Century industrialists. In A Quest for Perfection, no. 1 bestselling author Martin Roach sets out to track down the mythical beast that is a Bugatti Veyron - and ultimately attempts to drive one. He traces the genesis of this remarkable machine through Bugatti's long and glorious early days and then through its more turbulent modern era. Travelling to the top secret Bugatti Research & Development workshop in Germany, touring the factory and chateau in France where these stunning cars are hand-built, interviewing famous engineers, super-rich owners and automotive presidents, as well as a host of other expert eye-witnesses to this unique car's many achievements, Roach ponders this mechanical whirlwind and in so doing has written a page-turning study of a modern masterpiece. Bugatti Veyron: A Quest for Perfection discovers and unravels the enigma that is this remarkable car. Part-history, part-personal obsession, part-travelogue, part-humorous quest, altogether a book that will appeal to both fans of cars, and serious petrol-heads, Top Gear viewers as well as anyone who has ever raised an eyebrow as a shiny piece of metal on four wheels drives past in the street. For the first time, Bugatti has allowed access to the Veyron's Chief Engineer, designers, test drivers, archivists, the Bugatti factory, photographers and the President of Bugatti himself. ...Show more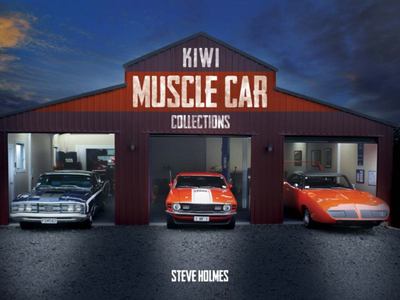 $39.99
NZD
Category: Cars - General
Right from the outset Kiwi car enthusiasts took to the muscle car concept. With our relatively cheap fuel, open roads and love of fast, noisy V8s, New Zealanders own a disproportionately high number of muscle cars of all makes and models, particularly given our relatively small population. In Kiwi Muscl e Car Collections Steve Holmes gets unprecedented access to some rare, exotic, mild and wild high-performance vehicles, and their proud owners. ...Show more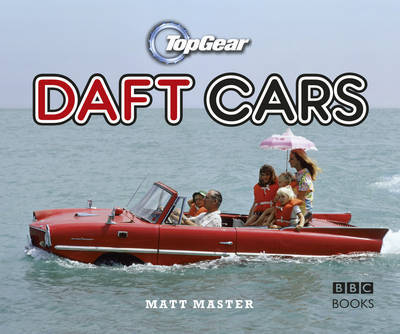 $35.00
NZD
Category: Cars - General
From flying cars to amphibious vehicles, solar-powered saloons to rockets on wheels, these are over 50 of the most wacky cars ever devised. Fancy a car that drives sideways? Try the Jeep Hurricane. Or maybe a car in which the windows change color according to your mood for a more serene and health-givin g driving experience? That'll be the Toyota RiN. And if you like a flutter, you'll need the Chrysler Town and Country Black Jack, which contains a mini on board casino. Some concept cars are designed to demonstrate alternative materials and energy sources, or to showcase the gadgets of the future, or even cater for specific lifestyles or groups of people. Many don't even get beyond the prototype stage - for reasons of cost or practicality, or, in the case of the nuclear-powered Ford Nucleon of 1958, the danger of causing a small atomic explosion. Featuring everything from practical experiments such as the hatchback fire engine, and ideas that have managed to make it into production, to stunning yet impractical super car concepts, this book both celebrates and cringes at some of motoring's most daft - and even idiotic - ideas. ...Show more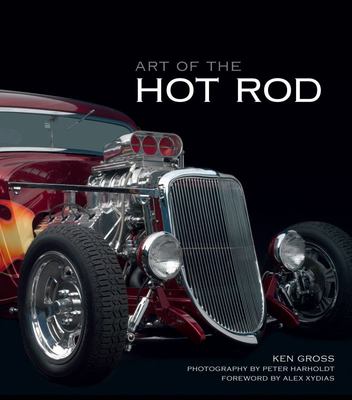 Art of the Hot Rod
by Ken Gross; Peter Harholdt (By (photographer))
$33.00
NZD
Category: Cars - General
Art of the Hot Rod is a gallery of the best of American hot rods, profiling top builders and featuring studio portraits of their most outstanding custom creations.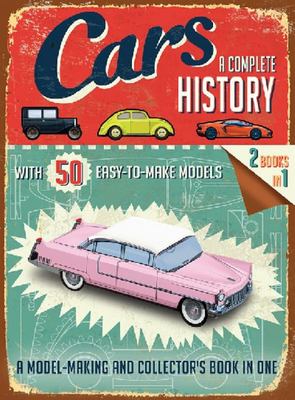 $20.00
NZD
$27.99
(28% off)
Category: Cars - General | Series: A Complete History | Reading Level: very good
Cars - A Complete History in 50 easy-to-make models is a spectacular drive-through history of cars, decade by decade. Its unique format incorporates two books in one. Hit the road for a drive through history with 50 iconic cars, from Ford's 1908 Model T to Rolls-Royce's 2013 Wraith. The collector's guid e details each car's place in automobile history and the detachable model compendium contains press-out pieces to make 50 ultra-stylish 3-D models. ...Show more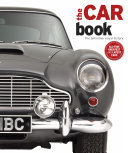 $65.00
NZD
Category: Cars - General | Series: The Definitive Visual History
The definitive visual history of the automobileThe Car Bookstylishly shows you everything you might want to know about the history of the automobile. With stunning visual images and over 2,000 cars featured, the evolution of the car is tracked from decade to decade and across international borders, from India's Ambassador to Italy's Alfa Romeo. Ever wondered how Porsche and Chevrolet became household names? Discover the stories behind the men and the machines that created the most famous marques and take a virtual tour of the anatomy of iconic cars from each era. If you love cars, then you'll love this - The Car Bookis simply a must-have title for all car enthusiasts. ...Show more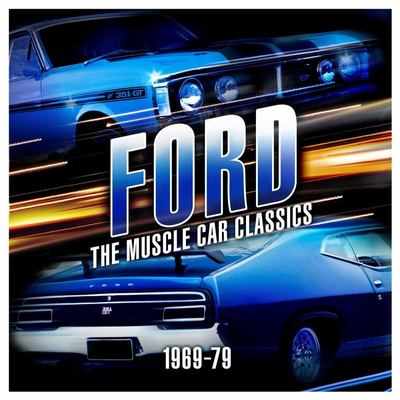 $39.99
NZD
Category: Cars - General | Series: Motoring Ser.
Ford: The Muscle Car Classics 1969-79 tells thestory of those magnificent highly charged machinesfrom the Falcon XW GT-HO to the XA, XB and theCobra Series, and the men who made them work.These are muscle cars that, decades on, commandinstant respect. And they ooze all the excitement,emotion, colour, fr eedom and raw power of theirtime.Ford captures the stories from the glory days roundthe Bathurst roads. It features photos, stories and acomprehensive history of the country's best lovedcars, plus a detailed analysis of all the muscle carmodels. ...Show more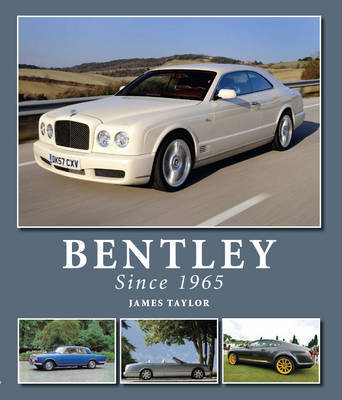 $79.99
NZD
Category: Cars - General
Bentley Since 1965 tells the story of the revival of the Bentley marque and the technical developments that shaped the company's latter-day history. To illustrate the fall and rise of Bentley, this book goes right back to the origins of the 1960s T series cars through to the current Continental. The mod ern Bentley has become a huge success story without losing any of its exclusivity. Covers all significant Bentley models from 1965 onwards.Details significant engine and chassis developments.Includes technical details and specification sheets.Original material on special editions and one-off Bentley models.Looks at the re-entry of the modern Bentley into racing, and its success in the Le Mans 24-hour race event. ...Show more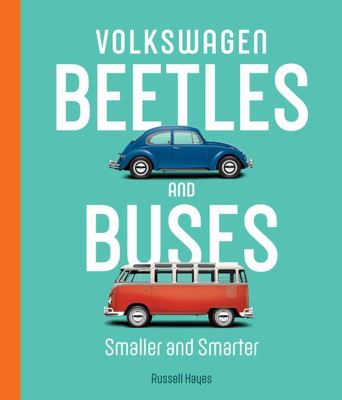 $70.00
NZD
Category: Cars - General
Volkswagen Beetles and Buses is the 75th and 70th anniversary celebration of the two most iconic VW vehicles, from the first Beetles spearheaded by Ferdinand Porsche to the buses that became synonymous with a generation.