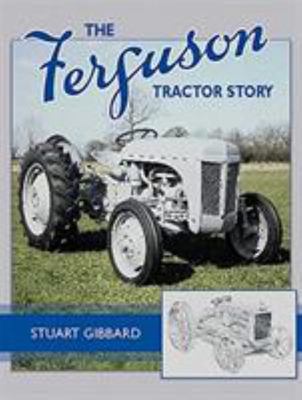 $45.00
NZD
Category: Cars - General
The little grey Fergie is Britain's best-loved tractor, the light user-friendly machine that finally replaced the horse on farms. This highly illustrated account covers the full history of Harry Ferguson's tractor products from his pioneering work before the 1930s to the merger with Massey in 1957. The author has had access to fresh archive material and has interviewed many of the surviving men who were associated with Ferguson. The appeal of the Fergie lay in its lightness and utility, and also in the system of mechanized farming of which it was a part. Throughout the book, reference is made to the implements which lay at the heart of the system. Stuart Gibbard has won "Tractor and Machinery" magazine's award for the best British tractor book five years running. ...Show more
$45.00
NZD
Category: Cars - General
Commodore. Torana. Monaro. Holden captures the essence of these three great cars - their muscle, their romance and their engineering - as well as their glory days at racetracks such as Mount Panorama at Bathurst and Phillip Island. It celebrates 50-plus years of great Aussie motoring memories, from the original Monaro's launch in 1968 to living in the seventies through the Torana years. Then there's the Commodore era, covering the VB to ZB models from 1978 to 2020 and including the last Aussie-built V8s. Holden features photos, stories and a comprehensive history of the country's best-loved vehicles, plus a detailed analysis of all the models of these three nameplates. ...Show more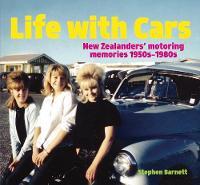 $50.00
NZD
Category: Cars - General
Life with Cars is a like a national family photo album, albeit one with its focus on cars. It brims with evocative imagery of cars and automotive adventures from the 1950s to the 1980s, with the words of the contributors as told to the author. Their stories reflect New Zealanders' creation and uptake of car culture — telling of breakdowns in the middle of nowhere, holidays at the beach, evading the law, Sunday drives and of course posing on, beside or in the much-loved four-wheeled family members. Underpinning these stories are relationships — primarily between owners and their cars, but also between parents and children, partners in life, and young people and their peers — all during a time when cars had character, there was less congestion on the roads and petrol was cheap. These stories will resonate with a wide audience, from those who owned cars then to those that love their cars as much today. ...Show more

$55.00
NZD
Category: Cars - General
Stunning photography and insightful and thoughtful writing from one of the world's most travelled Formula One commentators, make Formula One Circuits From Above a fantastic volume to have by your side when you watch the F1 World Championship unfold. The colour, drama, history and excitement of Formula O ne will never be better displayed in this exceptional volume. ...Show more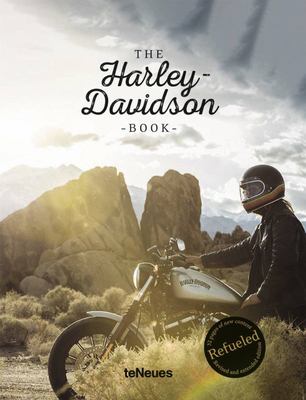 $115.00
NZD
Category: Cars - General
This re-fueled edition of our bestselling Harley-Davidson book features 32 new pages and several updated chapters, honoring the Harley in all its facets. Ride through the history of the Milwaukee legend, get up close to its pristine design, and explore the Harley-Davidson lifestyle that sees riders on t he beach, the ice, or in the mountains. A must-have book for all who agree with the grandson of company founder, Willie G. Davidson: "On the eighth day, God created Harley-Davidson." ...Show more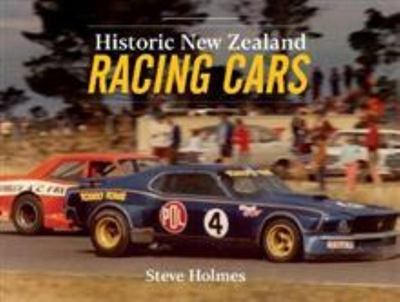 $40.00
NZD
Category: Cars - General
From the sleek futuristic McLaren M8A to the missile-shaped RA Vanguard, these are New Zealand's Historic Racing Cars in all their full-colour, tire-burning glory! Historic New Zealand Racing Cars reveals the fascinating histories of eighteen cars whose stories are intertwined with our motoring history. Author Steve Holmes delves into the origins of each vehicle - from design, to racing achievements, and their fate thereafter. Each car is highlighted with a wealth of eye-catching photography. Featuring such racing greats as the mighty 1968 McLaren M8A Can-Am, through to the grass-roots domestic Specials. Single seaters, sports cars, and saloons are all profiled, with cars from the 1940s to the 1980s. Cars that were designed and built locally, to others of international origin, combined they represent a golden era of New Zealand motor racing history. ...Show more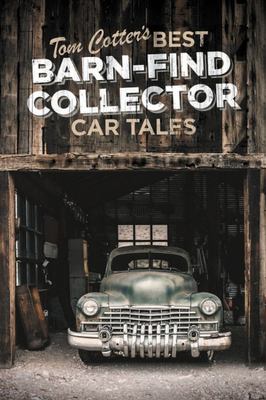 $45.00
NZD
Category: Cars - General
Tom Cotter is the best-known barn-find collector-car expert working today. Tom Cotter's Best Barn-Find Collector Car Tales pulls together his best barn find stories from America and around the globe. Tom Cotter bought his first barn find some 50 years ago and has never looked back. Over the proceeding decades, he has continued to unearth automotive gems, some of which reside in his garage and others found just for the pleasure of the hunt. Tom's passion for automotive archaeology has made him a nexus for other barn finders, whose stories he has collected for more than 20 years. He's further expanded the scope of his passion as host for The Barn Find Hunter, a Hagertys-sponsored webcast with over 20 episodes now available.Tom Cotter's Best Barn-Find Collector Car Talespulls together the very best stories from Cotter's previous books and adds several new tales, all of which are presented in this handsome hardcover edition. From Shelby Cobras, to classic Duesenbergs, to Harley hoards and lost supercars, Cotter brings to light the most amazing, outrageous, and unexpected finds he and his barn-finding brethren have discovered. ...Show more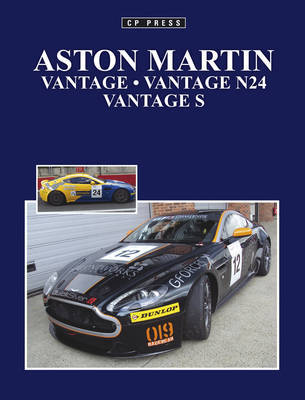 $59.99
NZD
Category: Cars - General
Aston Martin's V8 Vantage Roadster was unveiled on the 29th November 2006 at the Los Angeles Show. The new Aston Martin Vantage Roadster had the same running gear as the V8 Vantage coupe including its 380bhp 4.3 litre V8 engine. This book looks at the Vantage Coupe, Vantage Roadster, Vantage road cars a nd the Vantage N24, the Prodrive Rally GT Vantage as well as the very latest Aston Martin Vantage S. ...Show more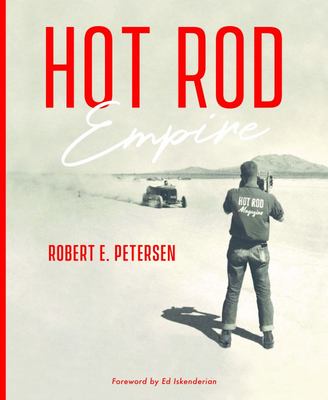 $37.00
NZD
Category: Cars - General
+ Hot Rod Empire details Robert E. Petersen's creation of Hot Rod Magazine in the 1940s and the Petersen Publishing empire that grew to the mainstream juggernaut we know today. The end of World War II marked the release of pent-up war-years energy and the desire to live. For many this meant indulging i n long-denied purchases, like a new car. For another group, including young vets, it meant a return to car building and racing. Money, exciting new cars, and speed parts all flowed freely in post-war America. Robert Petersen, a young SoCal-based photographer and Army Air Corps vet, noted the rapidly growing hot rod scene in and around Los Angeles. His first move was to organize the Los Angeles Hot Rod Exhibition in 1948. His second, and brilliant, move was to launch at the same event the first edition of Hot Rod magazine. From this launch pad, Petersen Publishing Company would grow to become the most influential enthusiast publisher in America. Petersen's magazines were rallying points for all aspects of the car, truck, and motorcycle hobbies, well as nurturing and promoting all aspects from car building to racing to show events. Hot Rod, Motor Trend, Car Craft, Motorcyclist, Off-Road and Four Wheel Drive and some 75 other enthusiast titles dominated magazine racks and provided substantial influence over transportation and numerous other hobbies. Hot Rod Empirecelebrates the birth and explosive growth of the transportation hobby under Petersen's watch. ...Show more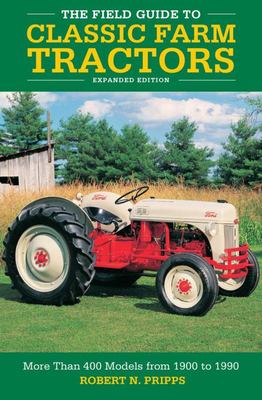 $70.00
NZD
Category: Cars - General
The Field Guide to Classic Farm Tractors, Expanded Edition features all the classic machines you remember, plus a few rarities and tractors recently added to the realm of "classics." All are presented in full-colour, fully restored glory.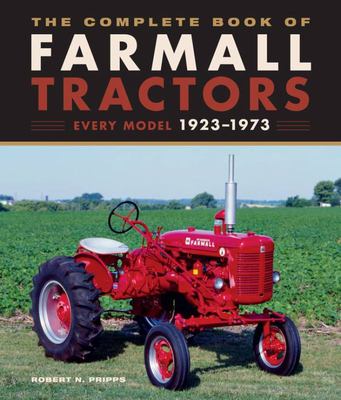 $70.00
NZD
Category: Cars - General | Series: Complete Book Ser.
The Complete Book of Farmall Tractors covers all the models from the names inception in 1923 through 1973, when International Harvester dropped the Farmall brand.