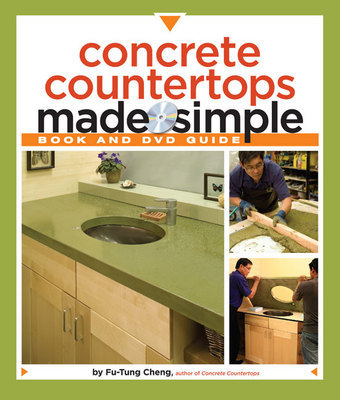 $59.99
NZD
Category: Building
This remarkable DVD/Book set from internationally known Fu-Tung Cheng is ideal for homeowners and contractors. Fu-Tung Cheng is known internationally for his sophisticated and innovative concrete designs for the home market, and in seven simple steps, he takes the reader through the process of designing , forming, pouring, finishing and installing a concrete countertop that will look great and survive the test of time. Explaining the process like a chef explaining a recipe, Cheng shows that even an amateur with the simplest tools can produce fantastic results the very first time. ...Show more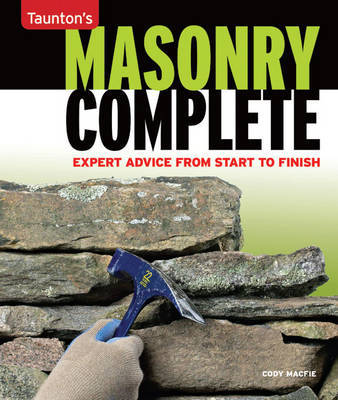 $49.99
NZD
Category: Building
This book is included in this authoritative guide to masonry are 850 step-by-step photos and 35 detailed illustrations. The author Codie Macfie will give readers the feeling of having a stonesman "friend" at their side, ready to share the secrets of his trade. Installing a beautiful walkway made of pave rs, creating a dramatic brick-covered wall, or even repairing foundational cracks to preserve your home - projects like these are easier than ever for DIY-ers with "Masonry Complete", today's most comprehensive reference on masonry. Written for both beginner and advanced home improvers, this complete masonry guide delvesinto buying the right tools, setting up safety precautions, pouring concrete, building a stone fireplace, and more. With Cody Macfie's step-by-step approach and you-can-do-it attitude, readers will feel confident to tackle any project, deal with challenges should they arise, and proudly net a finished product in less time than imagined. ...Show more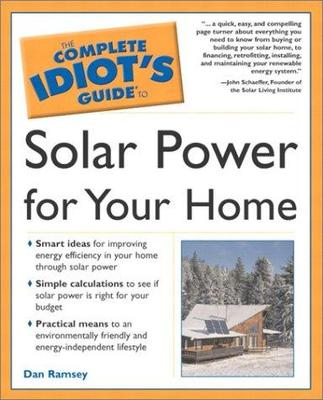 $49.99
NZD
Category: Building | Series: Complete Idiot's Guide to S.
The sky's the limit with solar power! Learn how to: . Estimate your energy needs . Sell excess solar power to your local utility. . Maintain your solar power system . Design a solar-friendly yard . Use supplemental, portable, & emergency solar power systems. . Get a good deal on solar power systems and components. . Install parts of your solar power system yourself. . Be more energy efficient - in all aspects of your life. ...Show more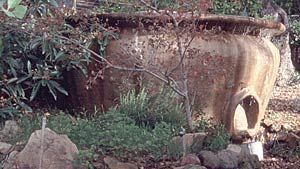 $48.00
NZD
Category: Building
Tanks, Cisterns, Aquifers, and Ponds For Domestic Supply, Fire and Emergency Use. A do-it-yourself guide to designing, building, and maintaining your water tank, cistern or pond, and sustainably managing groundwater storage. It will help you with your independent water system, fire protection, and disaster preparedness, at low cost and using principles of ecological design. Includes building instructions for several styles of ferrocement water tanks. ...Show more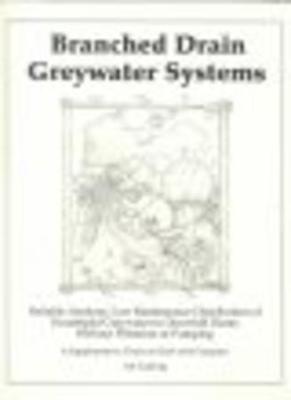 $19.95
NZD
Category: Building
Branched Drain Greywater Systems describes how to design, build and use a branched drain greywater system in just about any context. A decade of experience with dozens of residential greywater systems led ecological designer Art Ludwig to question everything about conventional greywater system desig n. He stripped away every possible bit of complexity until the essence of a greywater system remained: a pipe network for distributing water from the house to a number of trees around the yard. Branched drains provide economical, reliable, sanitary, low maintenance distribution of household greywater to downhill plants without filtration, pumping, or surge tanks. ...Show more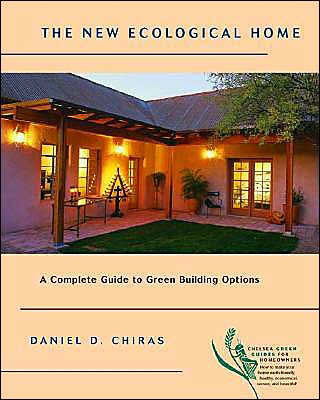 $0.00
NZD
Category: Building
Today, a new generation of architects and builders is emerging, intent on creating homes that meet human needs for shelter while causing only a fraction of the environmental impact of conventional housing. The New Ecological Home provides an overview of green building techniques, materials, products, an d technologies that are either currently available or will be in the near future. Author Daniel Chiras provides a wealth of up-to-date, practical information for home buyers, owner-builders, and anyone interested in building for a sustainable future. Included are chapters on: - The Healthy House - Green Building Materials - Wood-Wise Construction - Energy Efficiency - Earth-Sheltered Architecture - Passive Solar Heating and Passive Cooling - Green Power: Electricity from the Sun and Wind - Water and Waste: Sustainable Approaches - Environmental Landscaping First published 2004. ...Show more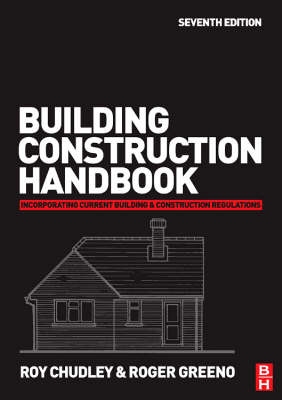 $95.00
NZD
Category: Building
Building Construction Handbook is an authoritative reference for all students and professionals. It is full of detailed drawings that clearly illustrate the construction of building elements. The principles and processes of construction are explained with the concepts of design included where appropriat e. Extensive coverage of building construction practice and techniques, representing both traditional procedures and modern developments, are also included to provide the most comprehensive and easy to understand guide to building construction. The new edition has been reviewed and updated and includes additional material on energy conservation, sustainable construction, environmental and green building issues. Further details of fire protection to elements of construction are provided. Building Construction Handbook is an essential text for undergraduate and vocational students on a wide range of courses including NVQ and BTEC National, through Higher National Certificate and Diploma to Foundation and three-year Degree level. It is also a useful practice reference for building designers, contractors and others engaged in the construction industry. It is ideal for students on all construction courses. The topics are presented concisely in plain language and with clear drawings. It incorporates recent revisions to Building and Construction Regulations. ...Show more

$55.00
NZD
Category: Building
First published in 1952 and now in its fourth edition, this book has become a classic reference on the topic. Contains practical information on soil selection and evaluation tests on rammed-earth (pise), mud brick (adobe) and pressed soil block (Cinva-ram) and information on design criteria. Well illust rated with line drawings and both colour and black-and-white photographs. ...Show more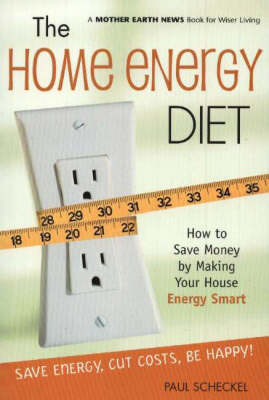 $45.00
NZD
Category: Building
This book helps readers to take control of their personal energy use and costs so that they can save money, live more comfortably and help the environment. Energy auditor Paul Scheckel first explores energy literacy, and then describes how you home uses -- and loses -- energy you par for via: Electricit y; Hot Water; Heating and air conditioning; Windows, walls and insulation. The book involves readers in learning about their own homes by measuring, metering, investigating and considering habits relate to household energy use, then learning how to quantify energy consumption and cost, and make informed decisions about cost-effective improvements and upgrades. ...Show more
$29.95
NZD
$34.99
(14% off)
Category: Building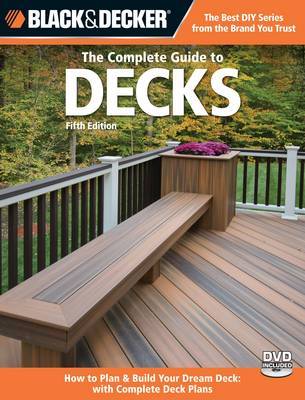 $45.00
NZD
Category: Building | Series: Black & Decker
The most detailed, most current and most complete deck-building book on the market. It reflects the latest changes in building codes and it features deck-building materials that are popular today. The additional two signatures (32 pages) contain all new deck plans with complete plan drawings, and the DV D will show real time construction of a large wraparound deck. Updates to the materials section focus on new composite and nonwood deck building alternatives, as well as the current generation of deck hardware that resists corrosion caused by non-CCA pressuretreated lumber. Step by step projects feature clever ways to customize and accessorize your deck to enhance both utility and enjoyment. ...Show more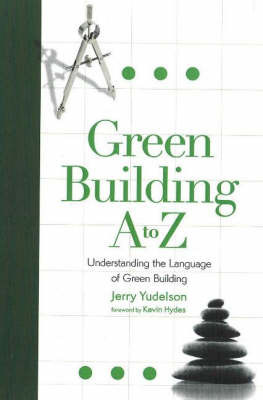 $52.00
NZD
Category: Building
This is an illustrated introduction and essential reference for green buildings, sustainable developments and green building technologies. It provides an introduction to green buildings and technically accurate, yet readily understandable, brief definitions of all key green building terms.