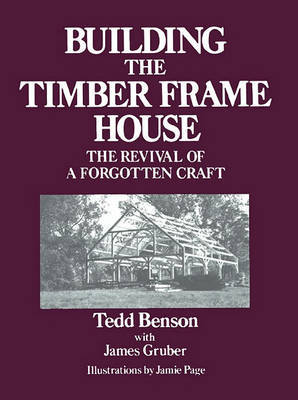 $49.95
NZD
$56.99
(12% off)
Category: Building
For centuries, post-and-beam construction has proved to be one of the most durable building techniques. It is being enthusiastically revived today not only for its sturdiness but because it can be easily insulated, it is attractive, and it offers the builder the unique satisfaction of working with timbe rs. "Building the Timber Frame House" is the most comprehensive manual available on the technique. In it you will find a short history, of timber framing and a fully illustrated discussion of the different kinds of joinery, assembly of timbers, and raising of the frame. There are also detailed sections on present-day design and materials, house plans, site development, foundation laying, insulation, tools, and methods. ...Show more

$89.95
NZD
Category: Building
The most comprehensive reference on consumer products that promote a sustainable lifestyle and are energy-efficient, clean and healthy, and powered by renewable sources of energy.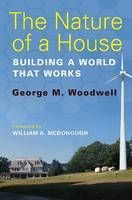 $55.00
NZD
Category: Building
Is it possible for a group of the world's most respected environmental scientists to truly practice what they preach? Can their expertise in climate change help them in transforming an old house and its nine acres into their new office building and campus - a building that is as energy efficient as poss ible, uses local materials, and generates all of the energy it consumes? In this candid, charming, and informative book, the director of the renowned Woods Hole Research Center tells a story that will interest anyone who has ever thought about doing a 'green' rehab, has tried to build green, or just wonders what's actually possible. The Woods Hole Research Center is an international leader in identifying the causes and consequences of environmental change. When the WHRC needed a new administration building, its scientists and staff decided that the building should utilize 'state-of-the-shelf' green building techniques and materials. However, the new office had to conform with the laws and building codes of the time, and with materials that were then available - no matter how frustrating these requirements were to the resident scientists and contractors. The author, George M. Woodwell, founder of the WHRC, was intimately involved in the design and construction of the Gilman Ordway Campus, which was completed in 2003 in collaboration with McDonough + Partners. He details the challenges they faced, some of which are familiar to everyone who tries to 'build green': the vagaries of building codes, the whims of inspectors, the obstreperousness of subcontractors, the search for appropriate materials, and the surprises involved in turning an old house into a modern office building. Woodwell puts the building in a larger context, not only within the work of the Center and the tradition of Woods Hole, but in the global need to minimize our carbon emissions and overall environmental impact. Building a world that works requires rethinking how we design, reuse, and live in the built environment while preserving the functional integrity of the landscape. ...Show more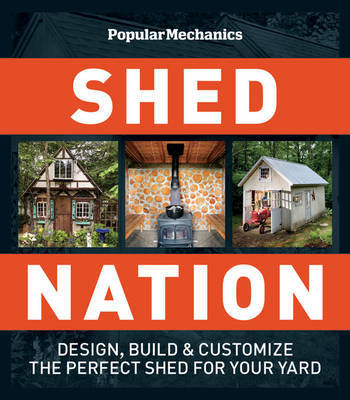 $39.99
NZD
Category: Building
This is the ultimate inspirational handbook for every homeowner who want to build or customise a shed. For additional inspiration, beautiful photographs present a wide variety of sheds, from tree houses to eco-friendly buildings. It includes innovative plans for building several sheds, each with a diffe rent practical use. With hardworking advice from "Popular Mechanics" on designing, building and customising a shed for any back yard, this is the ultimate inspirational handbook for every homeowner. There are innovative plans for building several sheds, each with a different practical use, as well as contributions from "Popular Mechanics" readers who share their own designs. ...Show more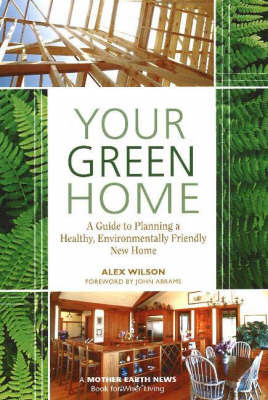 $45.00
NZD
Category: Building
Written for homeowners planning a new home, this book reviews key issues relating to home location, site design, construction systems, building design to optimise energy performance, renewable energy systems, material selection, indoor environmental quality, and water efficiency.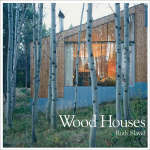 $125.00
NZD
Category: Building
Timber housing has always been found in areas that have forests, but as a material, wood is no longer the reserve of log cabins or other vernacular dwellings. Today's wood houses are found not only in the woods but in the city, and housing types range from the traditional to the experimental. Wood House s celebrates this diversity. In the introduction, the author explores a number of important themes, such as the development of vernacular traditions in timber housing, timber frame construction, environmental benefits and concerns associated with the material, use of wood in an urban setting and fire prevention. The book is then divided into five themed chapters. Projects from around the world, selected because they exemplify innovative uses of this popular material, are illustrated with photographs and architectural drawings. ...Show more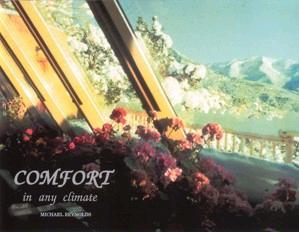 $49.95
NZD
Category: Building
This book explores in detail the relationship of mass and insulation in keeping a building comfortable to humans. In explaining the basic principles of conductance, convection, and radiance, the three ways heat is transferred to the environment, the author lays the foundation for an in-depth discussion of the principles of passive solar and earth-sheltered construction. The detailed illustrations throughout make it easy for the reader to conceptualize the design processes involved and to discern design differences in various climates and latitudes. The author introduces us to the construction principles of passive solar homes in general and includes a chapter on the basic design and construction of Earthships. ...Show more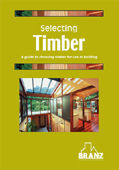 $49.99
NZD
Category: Building
Revised to incorporate changes to legislation, this guide to selecting timber is for use in building in New Zealand and Australia. It explains the main factors which might influence choice, lists building components in groups by end use, and suggests species of timber which have the characteristics to s atisfy those users. It is not a "how to" guide and excludes manufactured products, such as plywood and reconstituted wood products. ...Show more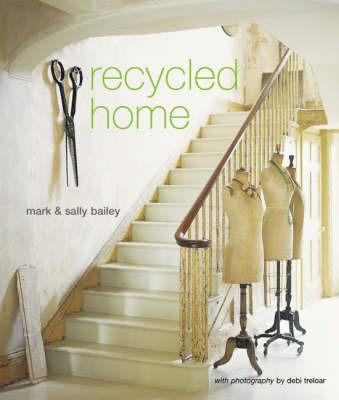 $69.99
NZD
Category: Building
Discover the potential of rescued objects with Recycled Home. In this beautiful book, Mark and Sally Bailey share their passion for the simple and well-made things in life. The look they love is stripped back, focusing on the integrity of the materials and surface quality - perhaps chipped paint showing the layers beneath, combinations of rough textures with clean lines or old materials with stainless steel or concrete. The book begins with the Elements of the Baileys' style. Here they demonstrate key components, including Textures, Storage, Walls & Floors, Lighting and Display. A section on Rooms shows how well the look can work throughout the home, including offices and children's rooms. ...Show more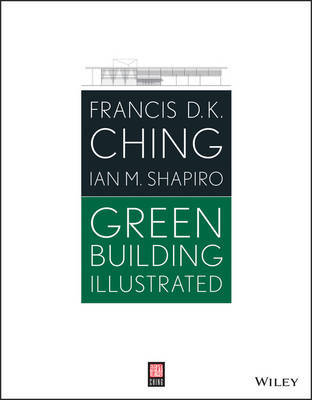 $79.99
NZD
Category: Building
Green Building Illustrated is a must-read for students and professionals in the building industry. The combination of incredibly expressive illustrations and accessible technical writing make concepts of green building on paper as intuitive as they would be if you toured a space with experts in sustaina ble building. Rick Fedrizzi, President, CEO, and Founding Chair of the U.S. Green Building Council The authors of Green Building Illustrated deliver clear and intelligent text, augmented by straightforward but compelling illustrations describing green building basics. This comprehensive book covers everything from the definition of green building, to details of high performance design, to sensible applications of renewable energy. This is a book with appeal for all architects and designers, because it addresses general principles such as holistic and integrated design, along with practical realities like affordability and energy codes. Green Building Illustrated describes a pathway for reaching Architecture 2030 s carbon emission reduction targets for the built environment. Ed Mazria, founder of Architecture 2030 a neophyte will have a very good overview of all the factors involved in green building. I see some excellent pedagogy at work! Jim Gunshinan, Editor, Home Energy Magazine Francis D.K. Ching brings his signature graphic style to the topic of sustainable design In the tradition of the classic Building Construction Illustrated, Francis D.K. Ching and Ian M. Shapiro offer a graphical presentation to the theory, practices, and complexities of sustainable design using an approach that proceeds methodically. From the outside to the inside of a building, they cover all aspects of sustainability, providing a framework and detailed strategies to design buildings that are substantively green. The book begins with an explanation of why we need to build green, the theories behind it and current rating systems before moving on to a comprehensive discussion of vital topics. These topics include site selection, passive design using building shape, water conservation, ventilation and air quality, heating and cooling, minimum-impact materials, and much more. * Explains the fundamental issues of sustainable design and construction in a beautifully illustrated format * Illustrated by legendary author, architect, and draftsman Francis D.K. Ching, with text by recognized engineer and researcher Ian M. Shapiro * Ideal for architects, engineers, and builders, as well as students in these fields Sure to be the standard reference on the subject for students, professionals, and anyone interested in sustainable design and construction of buildings, Green Building Illustrated is an informative, practical, and graphically beautiful resource. ...Show more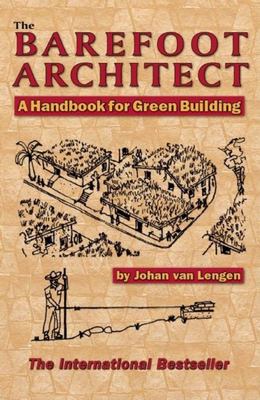 $55.00
NZD
Category: Building | Series: Architecture and Interior Design Ser.
A former UN worker and prominent architect, Johan van Lengen has seen firsthand the desperate need for a "greener" approach to housing in impoverished tropical climates. This comprehensive book clearly explains every aspect of this endeavor, including design (siting, orientation, climate consideration), materials (sisal, cactus, bamboo, earth), and implementation. The author emphasizes throughout the book what is inexpensive and sustainable. Included are sections discussing urban planning, small-scale energy production, cleaning and storing drinking water, and dealing with septic waste, and all information is applied to three distinct tropical regions: humid areas, temporate areas, and desert climates. Hundreds of explanatory drawings by van Lengen allow even novice builders to get started. ...Show more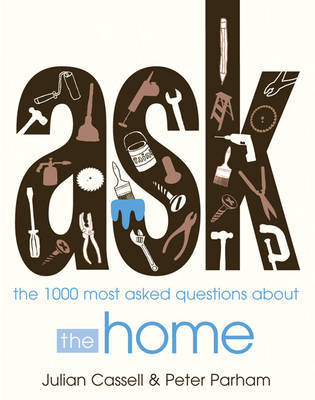 $19.99
NZD
Category: Building | Series: Ask
This compact book promises to answer the 1000 most-asked questions that can frustrate all DIYers. Julian and Peter cover all our questions, from the basic to the particular. There are questions about choosing the right product for the right job, wonder remedies that can be bought over the counter, simpl e solutions to lighting and storage problems, dealing with household maintenance emergencies, eco-friendly DIY alternatives, tips for dealing with gloopy paint, lifting wallpaper and mouldy dishwasher seals. From quick-fix tips to the latest technology, Julian and Peter offer answers to all the questions that baffle us well-intended, home-improvement enthusiasts. ...Show more