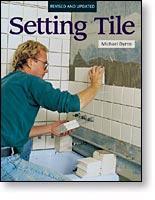 $59.95
NZD
Category: Building
Now, thanks to new materials and techniques, it's easier for anyone to get professional-looking results every time! Master tilesetter Michael Byrne's fully updated book explains everything anyone needs to know about tiling in an easy-to-read format. With the help of real-life installations, he demonstra tes floor, wall, countertop and bathroom techniques. ...Show more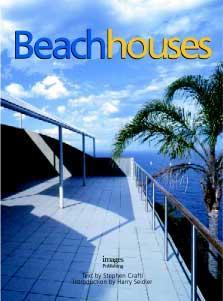 $59.95
NZD
Category: Building
This book visits some of the beach houses around the Australia continent and New Zealand. While many of these homes go well beyond the humble shack in terms of design, they display a rawness and sense of adventure that is indicative of both cultures. Whether the beach house is camouflaged by coastal bus hland, or cuts a monumental swathe above the shoreline, the sites prove far more difficult than those of the suburban street. Nevertheless, the constraints are challenged head on, creating adventurous architecture in the process. The houses featured in this book are as diverse as the architects and climates that surround both of these countries.Some of the many architects included in this book are: Glenn Murcutt, Harry Seidler, Pete Bossley, Architectus, Craig Craig Moller, McBride Charles Ryan Architects, Kerstin Thompson Architects, Brit Andresen, McGauran Soon Architects, Lindsay Clare and Cox Richardson. ...Show more

Stonework
by Alan Bridgewater
$39.95
NZD
Category: Building
Anyone with a basic knowledge of tools can construct durable and beautiful stonework pieces. Written with the weekend DIYer in mind, this text is designed to provide the skills and knowledge necessary to plan and construct a wide range of features, from a simple path to a bench with arch detail.

$39.99
NZD
Category: Building
Make your dream home a green home.For environmentally conscientious people or those looking for energy efficiency in their homes, figuring out what's green and what's the best for their needs can be daunting.>br>The Complete Idiotas GuideA(R) to Green Home Building & Remodeling helps people ma ke real world decisions about building or remodeling that will lessen harm to themselves and the environment, while focusing on lower costs and greater comfort. According to the National Association of Home Builders, residential and commercial green building will grow from 2% of the U.S. construction (in 2005) to as much as 10% in 2010. More than 80 green building programs are in place in the U.S. ...Show more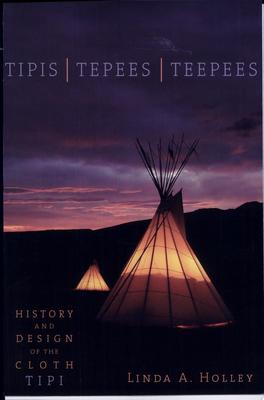 $35.00
NZD
Category: Building
History and Design of the Cloth Tipi Tipis can be found all over the world in dozens of cultures. These fascinating dwellings are experiencing a resurgence in popularity because of their unique qualities: they are easy to transport, comfortable to live in for long periods of time, and weather resist ant. Linda Holley explores the many different methods of tipi construction and includes dozens of drawings, photographs, illustrations, and diagrams that show how to construct, decorate, and transport a tipi. ...Show more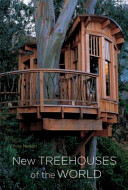 $69.99
NZD
Category: Architecture / Design
In the five years since the release of the international publishing success Treehouses of the World, the community of treehouse builders has grown considerably and many more - and more intriguingly innovative - treehouses have been built around the world, from North America to Asia and many points in-be tween. As world-changing and sustainable living issues become the most important challenges facing the post-millennial age, the positive power, ecological consciousness and good will that a simple treehouse represents couldn't come at a better time. Picking up where Treehouses of the World leaves off, New Treehouses of the World continues the journal-style travelogue of the world's leading treehouse designer and builder, Pete Nelson. From his fateful year-long sabbatical in Spain, where he decided to make treehouses his sole enterprise, to the founding of Treehouse Point near Seattle, Nelson documents the beginnings of this new journey alongside a bountifully illustrated record of his travels, discoveries and epiphanies. ...Show more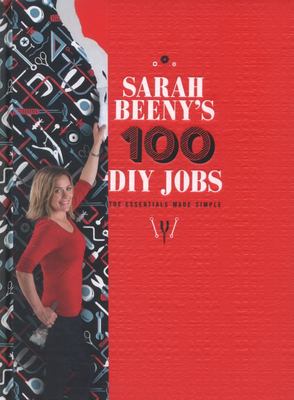 $49.99
NZD
Category: Building
Sarah Beeny's practical good sense and expert eye, combined with her natural warmth and energy, are familiar to fans of her hugely popular TV programmes. Her down-to-earth attitude and expert knowledge, gained at the coalface of house renovation, inform her approach to DIY and, in 100 DIY Jobs, she show s exactly how to tackle 100 most common household jobs. For each, a comprehensive tool list is given, followed by clear, step-by-step instructions, and precise technical illustrations for those jobs that need a little more clarification. From the smallest tweak - such as fixing a squeaky door, or dealing with a dripping tap - to more advanced weekend projects such as tiling a bathroom wall or fixing a skirting board, Sarah's advice eliminates any uncertainty. Every area of the home is covered, from Bathrooms and Kitchens to Floors, Walls and Ceilings and Doors and Windows. For those who've recently inherited wooden floorboards, there is advice on filling gaps, sanding them down and bringing their natural beauty to the fore. In a chapter on Painting and Decorating, traditionalists can embrace the new vogue for classic wallpaper while tricky painting jobs that involve obstacles such as radiators are demystified. With its wealth of practical information and clear illustrations, this guide provides a key reference for every homeowner, and an essential item for any Sarah Beeny fan. ...Show more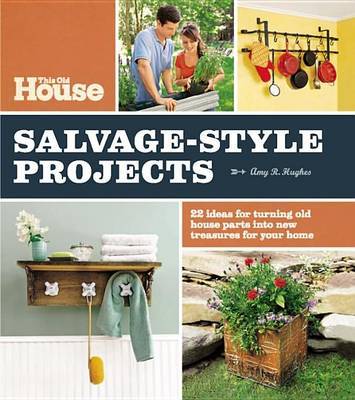 $39.99
NZD
Category: Building
"Salvage-Style Projects" is the definitive inspirational resource and how-to guide for turning cast-off architectural details into high-style, low-cost home furnishings. This 144-page book includes 22 creative reuse projects for everything from vintage porcelain faucet taps to paneled wood doors. All th at's required of the reader is a sense of adventure, an eye for bargains, and a good tool kit. The author even helps with the last two by offering treasure-hunting tips and a guide to setting up an in-home workshop. ...Show more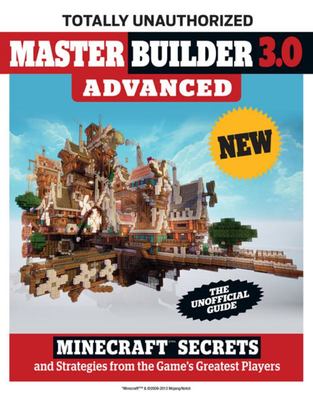 $39.99
NZD
Category: Building
The smash hit video game Minecraft continues to grow in popularity and in gameplay, adding more features and updating existing ones to make them richer and more complex. Players who mastered the basics with Minecrafter and leveled up with Minecrafter 2.0 Advanced can now become experts with Minecrafter 3.0 Advanced. Readers can delve into the complex advanced-player worlds of Brewing, Enchanting, and Farming for items and experience and learn how to start making the Holy Grail of Minecraft creations: the megabuild, and make it look great by learning how to use visual boosters like skins, resource packs, and shaders. This book details the brand-new modes of play, such as the drama-filled Adventure maps that present a whole new set of challenges for advanced players to complete. As the game has evolved, so has the player-favorite Redstone system, and dozens if not hundreds of new mods, mini-games, servers, and builders have come into being. This gamer's guidebook also contains the most up-to-date information on the latest updates, including some game-changing new features, helping you achieve expert Minecrafter status. This book is not authorized, sponsored, endorsed or licensed by Mojang AB. The trademark Minecraft is owned by Mojang AB; and other company names and/or trademarks mentioned in this book are the property of their respective companies and are used for identification purposes only. ...Show more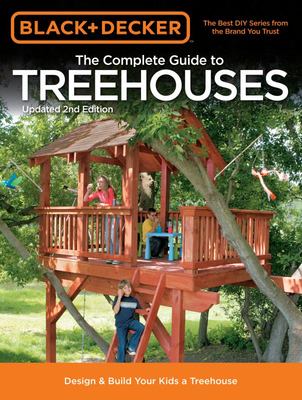 $49.99
NZD
Category: Building | Series: Black & Decker Complete Guide Ser.
Treehouses are more popular today than ever before. Our original treehouse book, The Complete Guide: Build Your Kids a Treehouse, was published in 2007. It exceeded all sales projections right out of the gate and continues to be a leading title in the treehouse category. Now, we've made it even better. The expanded edition features three all-new treehouses shown in complete step by step detail, along with full plans. Also includes an expanded inspiration section, offering a wider variety of unique and interesting treehouses that generate ideas and excitement. Exciting book for parents or grandparents to use with their children. ...Show more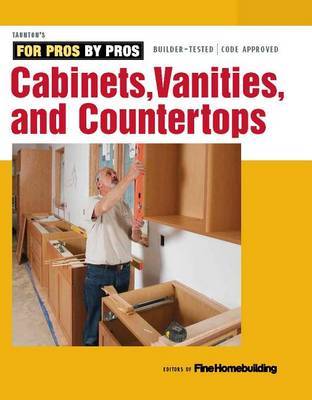 $47.00
NZD
Category: Building | Series: For Pros By Pros
Add significant value to your home, with more bang for your buck, by renovating and remodeling your kitchen or bathroom space. Cabinets, Vanities, and Countertops is the must-have source of builder-tested techniques to help you remodel with confidence. Learn professional methods and tips to build and in stall high-quality, durable, and cost-efficient cabinets, vanities, and countertops with a wide range of kitchen and bath projects. With guidance from the pros you will graduate from simple projects to more skilled work. Homeowners and professional builders alike will pore over the how-to's for proper construction, installation, finishing, and expert advice like A Designer's Guide to Countertops--and much more to get the job done right the first time! ...Show more