$45.00
NZD
Category: Building
Treehouses & Playhouses You Can Build shows how average "do-it-yourself" families can easily and affordably bring to life a "Hobbit's Treehouse," a "Pirate's Playhouse," or a "Crow's Nest" in their own backyards! There are a lot of books out there filled with enchanting photos of elaborate treeh ouses and playhouses built by professionals and costing tens of thousands to build. For the rest of us, there's bit of elbow grease, a lot of imagination, a trip to the hardware store - and Treehouses & Playhouses You Can Build. ...Show more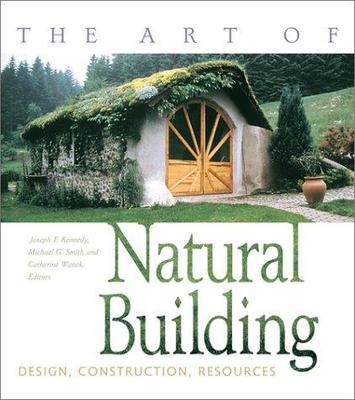 $65.00
NZD
Category: Building
This is an encyclopedia of natural building for non-professionals as well as architects and designers. From straw bale and cob, to recycled concrete and salvaged materials, this anthology of articles from leaders in the field focuses on both the practical and the esthetic concerns of ecological building designs and techniques. Includes examples of diverse natural dwellings, from a hybrid Hobbit House to a thatched studio and a cob office. ...Show more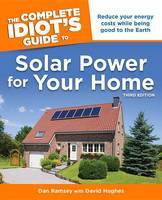 $35.00
NZD
Category: Building | Series: Complete Idiot's Guides (Lifestyle Paperback)
All the power you need is already there.   This third edition helps readers understand the basics of solar (photovoltaic) power and explore whether it makes sense for them, what their options are, and what's involved with installing various on- and off-grid systems. Solar power is a $3 billion indust ry, and it's poised to grow to $39 billion by 2014. By 2011, the United States will surpass Germany as the largest market for solar power products. ...Show more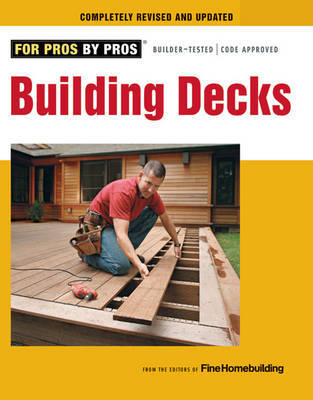 $55.00
NZD
Category: Building | Series: For Pros By Pros
This is an essential reference for pros and passionate amateurs, with a fresh design and new content. It guides the reader through the entire process, sharing insider secrets that only the pros know. This essential reference for pros and passionate amateurs is back with a fresh design and new content. W ritten by respected builders from all over America, this completely revised and expanded edition collects all the latest deck-building articles from the pages of "Fine Homebuilding" magazine, covering every aspect of deck design and construction, including the pros and cons of the newest decking materials. Building Decks guides the reader through the entire process from first footings to final finishes, sharing insider secrets that only the pros know. ...Show more

$45.00
NZD
Category: Building
Take the guesswork out of framing

$69.99
NZD
Category: Building
Building with Wood, Stone, Clay, and StrawNatural Timber Frame Homes is a book about the future of houses-those inspired not by a technology-governed and energy-intensive world, but instead developed organically in response to the places in which we live. Through beautiful photography and informed text, Natural Timber Frame Homes explores the quiet splendor of traditional timber frame homes built with straw bales and plaster or clay-finished walls. ...Show more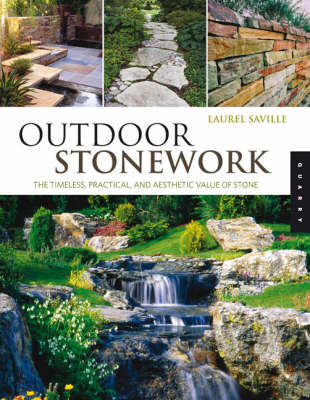 $59.99
NZD
Category: Building
This stunning book contains a brief history of how and why stone has been used in structures throughout the world. It discusses stonework projects for the home and how to create them, whether they are do-it-yourself projects or ones that require masons and contractors.
Econest
by Paula Baker-LaPorte & Robert LaPorte
$55.00
NZD
Category: Building
EcoNest identifies homes designed and built respectfully, in appreciation of the harmony and beauty of nature and in a way that uses nature's resources so as to consume less energy, create less waste, nurture our health, and enrich our senses. A bird builds its nest using the materials at hand to creat e a perfect shelter for its bioregion. It doesn't fly to the next state for twigs nor does it build a home that is bigger than it needs. Instinctively it creates an environment that is nurturing, nontoxic, and free of synthetic chemicals. Like the bird, humans desire shelter that is cozy and nurturing, that satisfies the soul, mind, and body. This is the econest. A true econest also involves a timber frame and walls created with a mix of straw and clay. This unique method of green building avoids the typical problems involved with conventional building, such as industrial waste, excessive chemical usage, and inefficient synthetic insulation. Baker-Laporte and Laporte explain how to avoid the pitfalls of modern homes and how to avoid acute chemical sensitivity, and they focus on how to simply live in harmony with nature. EcoNest profiles ten different homes located around the country, including a floor plan with interior and exterior photos for each. Chapters include Building with Light Straw/Clay, The Elements of Econest Design and Construction, and Eight Common Questions About Econests. Paula Baker-Laporte, A.I.A., graduated from the University of Toronto, School of Architecture, in 1978. She has been active in a wide-ranging residential architectural practice based in Santa Fe, New Mexico, since 1986. Her previous books include Prescriptions for a Healthy House, and she is a contributing author to A People's Ecology: Explorations in Sustainable Living edited by Gregory Cajete, The Healthy House, and The Art of Natural Building. Robert Laporte is the founder of the Econest Building Company and the Natural House Building Centre, and is author of Mooseprints: A Guide to Holistic Building. He served on the original board of directors for the Timber Framers Guild from 1985 to 1987. He is a professional builder specializing in earth, straw, and timber-frame structures. Robert and Paula's econest projects have been featured on HGTV and in several magazines, including Natural Home, Fine Homebuilding, Residential Architect, Organic Style Magazine, Yoga Journal, and The Inspired House. ...Show more
$24.95
NZD
Category: Building
This guide shows how to construct a range of professional-looking, stylish structures for the garden, using basic equipment and easy-to-learn skills. Aimed specifically at those with limitations of space and budget, the book shows how to build stairs, lay paving, cast concrete steps and much more.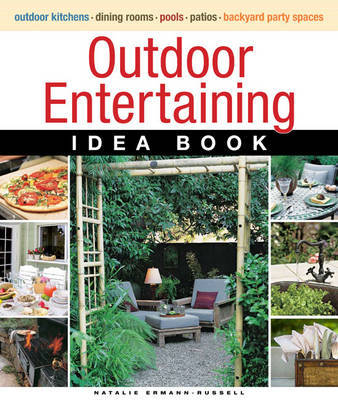 $59.99
NZD
Category: Building
Filled with gorgeous photography and inspiring instruction, Taunton's latest Idea Book will help anyone create an amazing backdrop for their next get-together. Whether it's for an intimate dinner party or a bustling family reunion, Natalie Ermann Russell shows homeowners how to create a wonderful variet y of inviting outdoor spaces, from a fully functional kitchen to a contemplative garden room. She also lays out a full-course menu of plans for dining rooms, dry and wet bars, lighting details, media centres and more. Plus more than 400 photographs and drawings provide ample illustration and inspiration for how to create these special spaces. ...Show more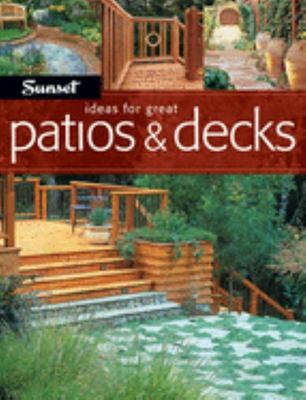 $40.00
NZD
Category: Building | Series: Ideas for Great Ser.
Maximize outdoor living space with fresh approaches for entertaining, retreats, outdoor kitchens, and moreUpdated photos offer a range of ideas to enhance patios and decksNew sections on amenities, such as water features, lighting & railingsExpanded, updated Shopper