$33.00
NZD
Category: Biography / Memoir | Series: Canons Ser.
Nan Shepherd describes her journeys into the Cairngorm mountains of Scotland. There she encounters a world that can be breathtakingly beautiful at times and shockingly harsh at others. Her intense, poetic prose explores and records the rocks, rivers, creatures and hidden aspects of this remarkable lands cape. Shepherd spent a lifetime in search of the "essential nature" of the Cairngorms; her quest led her to write this classic meditation on the magnificence of mountains, and on our imaginative relationship with the wild world around us. Composed during the Second World War, the manuscript of The Living Mountain lay untouched for more than thirty years before it was finally published. ...Show more
$17.00
NZD
Category: Biography / Memoir | Series: Popular Penguins Ser.
In 1918, the RAF was established as the world's first independent air force. To mark the 100th anniversary of its creation, Penguin are publishing the Centenary Collection, a series of six classic books highlighting the skill, heroism esprit de corps that have characterised the Royal Air Force throughou t its first century. 'They didn't think for one moment that they would find anything but a burnt-out fuselage and a charred skeleton; and they were apparently astounded when they came upon my still-breathing body, lying in the sand near by.' In 1938 Roald Dahl was fresh out of school and bound for his first job in Africa, hoping to find adventure far from home. However, he got far more excitement than he bargained for when the outbreak of the Second World War led him to join the RAF. His account of his experiences in Africa, crashing a plane in the Western Desert, rescue and recovery from his horrific injuries in Alexandria, and many other daring deeds, recreates a world as bizarre and unnerving as any he wrote about in his fiction. The Centenary Collection: 1. The Last Enemy by Richard Hillary 2. Tumult in the Clouds by James Goodson 3. Going Solo by Roald Dahl 4. First Light by Geoffrey Wellum 5. Tornado Down by John Peters & John Nichol 6. Immediate Response by Mark Hammond ...Show more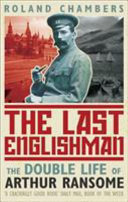 $35.00
NZD
Category: Biography / Memoir
Arthur Ransome was, from 1930 to the early 1960s, what J.K. Rowling is today: author of a series of children's books which shaped the imagination of a generation. Rooted in the heyday of the British Empire, "Swallows and Amazons" and its sequels described a nostalgic Utopia. Yet before that, Arthur Rans ome, famous for different reasons. Between 1917 and 1924, as Russian correspondent for the "Daily News" and "Manchester Guardian", he was an uncritical apologist for the Bolshevik regime, with unique access to the revolutionary leaders. As the Red Army engaged with an Allied invasion of Russia, Ransome was conducting a love affair with Evgenia Shelepina, private secretary to Leon Trotsky, then Soviet Commissar for War. As the intimate friend of Karl Radek, the Bolshevik Chief of Propaganda, he denied the Red Terror and compared Lenin to Oliver Cromwell. No English journalist was considered more controversial, or more damaging to British security. At Whitehall, he was accused of being the paid agent of a hostile power and only narrowly escaped prosecution for treason. ...Show more
$40.00
NZD
Category: Biography / Memoir | Series: Margaret Thatcher Biography Ser.
Margaret Thatcher was the longest-serving Prime Minister of the twentieth century and one of the most influential figures of the postwar era. Volume One of Moore's authorized biography gives unparalleled insight into her early life, especially through her extensive correspondence with her sister, and re creates brilliantly the atmosphere of British politics as she was making her way, taking us up to the zenith of her power: victory in the Falklands. Based on unrestricted access to all Lady Thatcher's papers, unpublished interviews with her and all her major colleagues, this is the indispensable portrait of a towering figure of our times. ...Show more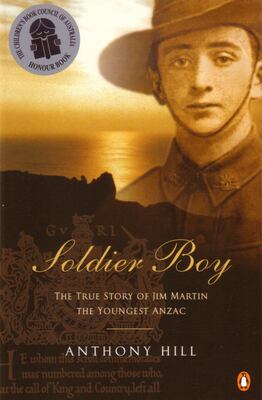 $19.95
NZD
$25.00
(20% off)
Category: Biography / Memoir
On 28 June 1915, young James Martin sailed from Melbourne aboard the troopship Berrima - bound, ultimately, for Gallipoli. He was just fourteen years old. Soldier Boyis Jim's extraordinary true story, the story of a young and enthusiastic school boy who became Australia's youngest known Anzac. Four mont hs after leaving his home country he would be numbered among the dead, just one of so many soldier boys who travelled halfway around the world for the chance of adventure. This is, however, just as much the story of Jim's mother, Amelia Martin. It is the heartbreaking tale of the mother who hadto let him go, of his family who lost a son, a brother, an uncle, a friend. It is about Amelia's boy who, like so many others, just wanted to be in on the action. Visit anthonyhillbooks.com ...Show more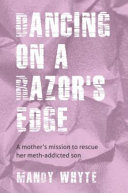 $38.00
NZD
Category: Biography / Memoir
A mother decides to write the story of her son's long-term methamphetamine addiction as a means to understand why he became an addict and how she can help him. Discovering the true extent of his use and the likely result of permanent psychosis, prison or death, she launches a rescue mission to save his life. With the courage to follow her instincts, Mandy Whyte is able to get her malnourished and brain-damaged Kiwi-born son, Hemi, from his new base in Australia to hers in Indonesia, and provide home care that turns him around. This is a book about tenacity and love. It also explores the limits of care available for drug addicts in New Zealand and Australia, and challenges the idea that it's up to these people to find their own way to treatment. Whyte declares any other approach is both socially negligent and a violation of human rights. As our families, health services and courts try to come to grips with the scourge of crystal meth that is devastating so many lives, Dancing on a Razor's Edge is a must read. ...Show more
$30.00
NZD
Category: Biography / Memoir
From the internationally bestselling author of Snowing in Bali and Operation Playboy and co-author of Schapelle Corby's autobiography, this is the shocking inside story of Bali's most notorious jail."A fascinating insight into the prison, Hotel Kerobokan included shocking testimonies and black humour" I rish Examiner"Bonella casts a cool, journalistic eye over some horrific events" Sun HeraldWelcome to Hotel Kerobokan, the ironic nickname for Kerobokan Jail, Bali's most notorious prison, which has been home to a procession of the infamous and tragic: the Bali Bombers, Gold Coast beautician Schapelle Corby and the Bali Nine, among many others.Backed up by hundreds of prisoner interviews, the truth about Hotel Kerobokan explodes off the page. In these filthy and disease-ridden cells, a United Nations of prisoners live crushed together in misery. Petty thieves and small-time drug users share cells with killers, rapists and gangsters. Hardened drug traffickers sleep alongside unlucky tourists, who've seen their holiday turn from paradise to hell over one ecstasy tablet.Hotel Kerobokan reveals the wild 'sex nights' organized by corrupt guards for prisoners who have the money to pay, the rampant drug use, the suicides and killings, and days out at the beach. It exposes the jail's role in supplying high-grade drugs to the outside, the gang that rules the jail through terror, the corruption that means anything is for sale, and the squalor and misery endured by prisoners. ...Show more
$25.00
NZD
Category: Biography / Memoir | Reading Level: very good
NEW YORK TIMES BESTSELLER An extraordinary insight into life under one of the world's most ruthless and secretive dictatorships - and the story of one woman's terrifying struggle to avoid capture/repatriation and guide her family to freedom. As a child growing up in North Korea, Hyeonseo Lee was one of millions trapped by a secretive and brutal communist regime. Her home on the border with China gave her some exposure to the world beyond the confines of the Hermit Kingdom and, as the famine of the 1990s struck, she began to wonder, question and to realise that she had been brainwashed her entire life. Given the repression, poverty and starvation she witnessed surely her country could not be, as she had been told "the best on the planet"? Aged seventeen, she decided to escape North Korea. She could not have imagined that it would be twelve years before she was reunited with her family. ...Show more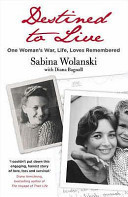 $39.99
NZD
Category: Biography / Memoir
Sabina survived the Nazi invasion of Poland as a twelve-year old, while the rest of her family were murdered. Eventually managing to emigrate to Australia with her second husband, Sabina turned her back on the past in order to survive the present. When she became friends with the daughter of a Nazi, she began a new way of thinking. ...Show more
$35.00
NZD
Category: Biography / Memoir
Fourteen is this generation's Holding the Man - a moving coming-of-age memoir about a young man's search for identity and acceptance in the most unforgiving and hostile of places: high school. This is a story about my fourteenth year of life as a gay kid at an all-boys rugby-mad Catholic school in regio nal Queensland. It was a year in which I started to discover who I was, and deeply hated what was revealed. It was a year in which I had my first crush and first devastating heartbreak. It was a year of torment, bullying and betrayal - not just at the hands of my peers, but by adults who were meant to protect me. And it was a year that almost ended tragically. I found solace in writing and my budding journalism; in a close-knit group of friends, all growing up too quickly together; and in the fierce protection of family and a mother's unconditional love. These were moments of light and hilarity that kept me going. As much as Fourteen is a chronicle of the enormous struggle and adversity I endured, and the shocking consequences of it all, it's also a tale of survival. Because I did survive. 'Teenagers should read this book, parents should read this book. Human beings, above all, should read this book.' Rick Morton bestselling author of One Hundred Years of Dirt 'I love this book … a beautifully written account of a young man struggling with his sexuality, overcoming shocking abuse and finding his way to pride.' Peter FitzSimons, bestselling author 'Shannon is unflinching in recounting the horror, but he is also funny, empathetic and, above all, full of courage.' Bridie Jabour, author of The Way Things Should Be 'A slice of life as experienced quite recently in the "lucky country".' The Hon Michael Kirby, AC CMG ...Show more
$37.00
NZD
Category: Biography / Memoir
Lech Blaine was just seventeen when he was in a crash that killed his best friends and changed his life. On an evening in 2009, seven teenage boys piled into a car to go to a party. They never arrived. The driver - who was not drunk or high - made a routine error and then overcorrected. The vehicle flew off the road. One passenger died on impact. Others were flung from the car. Lech walked away uninjured. In the aftermath, two more died in hospital and one was left disabled, in an incident that convulsed their rural community. Crippled by guilt, Lech turned to social media, cultivating a persona as the ultimate 'grateful survivor'. Over time, he spiralled into risk-taking and depression. His public bravado fell away as he tried to accept how an accident - one wretched error of youth and inexperience - had changed the trajectory of so many lives. How do we grieve in an age of social media? How does tragedy shape a community? And how does a boy on the cusp of manhood develop a sense of self when his world has exploded? This stunning memoir pulls no punches. It marks Lech Blaine as a writer to watch.   ...Show more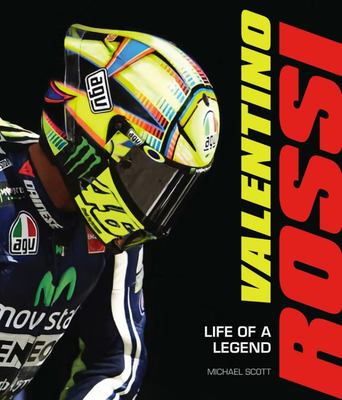 $50.00
NZD
Category: Biography / Memoir
From the day he was born into a racing family on February 16, 1979, Rossi was destined for racing greatness. Rossi started his international racing career in 1996, riding for Aprilia in the 125cc class, and won his first World Championship the following year. Rossi's career would see him go on to win ni ne Grand Prix World Championships, score 87 wins in 500cc/MotoGP, and many more accolades. This visual biography covers this incredible racer's journey, his victories, rivalries, and transitions from brand to brand. See his incredible battles against the likes of Max Biaggi, Sete Ginbernau, and Dani Pederosa, and why they inspired three films (Faster, Fastest, Hitting the Apex). Get to know Rossi's incredible charm and wit, and why he has achieved rock-star status among racing fans. ...Show more