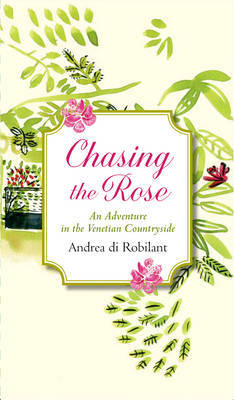 $39.99
NZD
Category: Biography / Memoir
From the author of the best-selling "A Venetian Affair," here is the charming chronicle of his search for the identity of a mysterious old rose. Andrea di Robilant's tale takes us back to the time of Josephine Bonaparte, as well as into some of the most delightful rose gardens in Italy today, brought to colorful life on the page in the watercolors of artist Nina Fuga. In his 2008 biography of the Venetian lady Lucia Mocenigo (his great-great-great-great- grandmother), di Robilant described a pink rose that grows wild on the family's former country estate, mentioning its light peach-and-raspberry scent. This passing detail led to an invitation for an audience with a local rose doyenne, Eleonora Garlant. She and other experts wondered if di Robilant's unnamed rose could possibly be one of the long-lost China varieties that nineteenth-century European growers had cultivated but which have since disappeared. On the hunt for the identity of his anonymous yet quietly distinctive rose, Di Robilant finds himself captivated by roseophiles through time--from Lucia and her friend Josephine Bonaparte to the gifted Eleonora, whose garden of nearly fifteen hundred varieties of old roses is one of the most significant in Europe--and by the roses themselves, each of which has a tale to tell. What starts out as a lighthearted quest becomes a meaningful journey as di Robilant contemplates the enduring beauty of what is passed down to us in a rose, through both the generosity of nature and the cultivating hand of human beings, who for centuries have embraced and extended the life of this mysterious flower. ...Show more
$33.00
NZD
Category: Biography / Memoir | Series: Canons Ser.
Nan Shepherd describes her journeys into the Cairngorm mountains of Scotland. There she encounters a world that can be breathtakingly beautiful at times and shockingly harsh at others. Her intense, poetic prose explores and records the rocks, rivers, creatures and hidden aspects of this remarkable lands cape. Shepherd spent a lifetime in search of the "essential nature" of the Cairngorms; her quest led her to write this classic meditation on the magnificence of mountains, and on our imaginative relationship with the wild world around us. Composed during the Second World War, the manuscript of The Living Mountain lay untouched for more than thirty years before it was finally published. ...Show more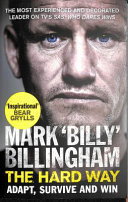 $23.00
NZD
Category: Biography / Memoir
'The SAS and all it stands for is exemplified in men such as Mark 'Billy' Billingham. They are the backbone of the British military and I for one am thankful he is on our side!' - Sir Ranulph Fiennes 'Billy is inspirational and always humble. A giant of a man!' - Bear Grylls 'The most experienced Specia l Forces soldier in recent memory. The Hard Way is brutally brilliant.' - Tom Marcus, Number One bestselling author of Soldier Spy Billy Billingham grew up tough; a grim future ahead of him offering little respite from the hostile streets he walked. Leaving school at eleven years of age, the threat of borstal hanging over his head, running with gangs in Birmingham, and almost being killed in a knife fight eventually led to Billy discovering the British armed forces at sixteen years of age. It would be the making of him.   Billingham would graduate from the Royal Marine cadets to enlisting with the Parachute Regiment in 1983, where he would serve with distinction as a Patrol Commander and expert sniper. In 1991 he took on an even bigger challenge - taking the SAS course - the fearsome and secretive elite special forces unit with a well-won reputation for excellence in operating in extreme and hazardous conditions. He excelled in this life, rising to the rank of sergeant major for the regiment, and undertaking dozens of classified and extremely dangerous missions. He would ultimately serve seventeen years with the SAS, serving in countless war zones, winning a commendation for bravery and being awarded the MBE. After leaving the army he would embrace the life of a bodyguard to Hollywood stars such as Angelina Jolie, Brad Pitt, Sir Michael Caine, Tom Cruise and Russell Crowe, before being recruited as one of the lead instructors on SAS - Who Dares Wins for television.   Billy is a highly-decorated veteran; with a reputation for excellence, honesty and integrity not only supporting his comrades Ant Middleton, Jason Fox and Ollie Ollerton, but equally intimidating and inspiring the contestants who take on the gruelling challenges each week. The Hard Way details Billy's story thus far, but will also educate and enthral those wishing to seek a challenge and conquer it - the SAS way. ...Show more
Thrive
by Arianna Huffington
$28.00
NZD
Category: Biography / Memoir | Reading Level: very good
In Thrive, Arianna Huffington, the co-founder and editor-in-chief of the Huffington Post and one of the most influential women in the world, has written a passionate call to arms, looking to redefine what it means to be successful in today's world. She likens our drive for money and power to two legs of a three-legged stool. It may hold us up temporarily, but sooner or later we're going to topple over. We need a third leg - a Third Metric for defining success - in order to live a healthy, productive, and meaningful life. In this deeply personal book, Arianna talks candidly about her own challenges with managing time and prioritising the demands of a career and two daughters. Drawing on the latest groundbreaking research and scientific findings in the fields of psychology, sports, sleep and physiology that show the profound and transformative effects of meditation, mindfulness, unplugging and giving, Arianna shows us the way to a revolution in our culture, our thinking, our workplaces, and our lives. ...Show more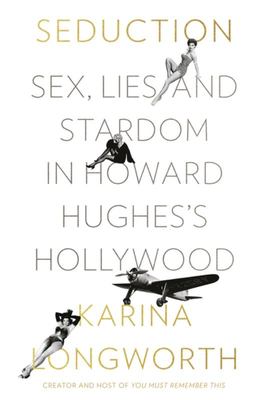 $35.00
NZD
Category: Biography / Memoir
IIn this riveting popular history, the creator of You Must Remember This probes the inner workings of Hollywood's glamorous golden age through the stories of some of the dozens of actresses pursued by Howard Hughes, to reveal how the millionaire mogul's obsessions with sex, power and publicity trapped, abused, or benefitted women who dreamt of screen stardom. In recent months, the media has reported on scores of entertainment figures who used their power and money in Hollywood to sexually harass and coerce some of the most talented women in cinema and television. But as Karina Longworth reminds us, long before the Harvey Weinsteins there was Howard Hughes-the Texas millionaire, pilot, and filmmaker whose reputation as a cinematic provocateur was matched only by that as a prolific womanizer. His supposed conquests between his first divorce in the late 1920s and his marriage to actress Jean Peters in 1957 included many of Hollywood's most famous actresses, among them Billie Dove, Katharine Hepburn, Ava Gardner, and Lana Turner. From promoting bombshells like Jean Harlow and Jane Russell to his contentious battles with the censors, Hughes-perhaps more than any other filmmaker of his era-commoditized male desire as he objectified and sexualized women. Yet there were also numerous women pulled into Hughes's grasp who never made it to the screen, sometimes virtually imprisoned by an increasingly paranoid and disturbed Hughes, who retained multitudes of private investigators, security personnel, and informers to make certain these actresses would not escape his clutches. Vivid, perceptive, timely, and ridiculously entertaining, The Seducer is a landmark work that examines women, sex, and male power in Hollywood during its golden age-a legacy that endures nearly a century later. ...Show more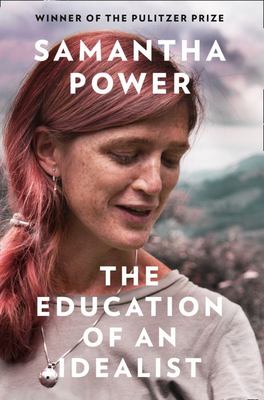 $36.99
NZD
Category: Biography / Memoir | Reading Level: 3 Biography
Pulitzer-Prize winner Samantha Power is widely known as the moral voice of her generation. A relentless advocate for promoting human rights, she has been heralded by President Barack Obama as one of America's "foremost thinkers on foreign policy." The Education of an Idealist traces Power's extraordinar y journey, from Irish immigrant to human rights activist to United States Ambassador to the United Nations. Power began her career as a war correspondent and as a vocal critic of US foreign policy, and then put her ideals into practice while working with Obama in the Senate, on the campaign trail, and throughout his presidency. Power's perspective on government is unique, as she takes us from the streets of war-torn Bosnia to the Situation Room and out into the world of high-stakes diplomacy. In her characteristically gripping prose, Power illuminates the messy and complex worlds of politics and geopolitics while laying bare the searing battles and defining moments of her life. She also reveals what it's like to juggle the demands of a 24/7 national security job with raising two young children. And, in the face of great challenges, she shows us not just how the United States can lead, but why there is always something each of us can do to advance the cause of human dignity. The Education of an Idealist is a humorous, stirring, and ultimately unforgettable account of the world-changing power of idealism - and of one person's fierce determination to make a difference. ...Show more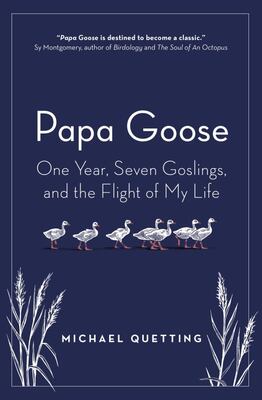 $37.00
NZD
Category: Biography / Memoir
Michael Quetting is exhausted and covered in goose shit. One moment a gosling is sleeping soundly under his sweater and the next, there?s one tugging at his shoelaces. Being father to a gaggle of goslings that won?t let you out of their sight is a full-time job. As a laboratory director at the Max Planc k Institute for Ornithology, Quetting must transform the motley gang into a disciplined flight crew so researchers can gather data about weather and flight patterns. Detaching from civilization and immersing himself in the training, Quetting leads his young on daily swims, retrieves them when they go astray, and watches as their personalities develop-feisty, churlish, loveable-while solving problems such as how to roll down the runway without running the geese over before they even get airborne. This charming book traces Quetting?s heart-warming and highly entertaining adventure as goslings Gloria, Nemo, and the rest of the crew conquer land, water, and air. By the time the journey is over, Quetting has learned from his charges more than he ever expected about nature and what it means to be human. ...Show more
$38.00
NZD
Category: Biography / Memoir
In 1994 fledgling journalist Louis Theroux was given a one-off gig on Michael Moore's TV Nation, presenting a segment on apocalyptic religious sects. Gawky, socially awkward and totally unqualified, his first reaction to this exciting opportunity was panic. But he'd always been drawn to off-beat charact ers, so maybe his enthusiasm would carry the day. Or, you know, maybe it wouldn't ... In his book, Louis takes the reader on a joyous journey through his life and unexpectedly successful career. Nervously accepting the BBC's offer of his own series, he went on to create an award-winning documentary style that has seen him immersed in worlds as diverse as racist US militias and secretive pro-wrestlers, the violent gangs of Johannesburg and extreme drinkers in London. Arguably his biggest challenge was corralling celebrities in his When Louis Met series, with Jimmy Savile proving most elusive. Blindsided when the revelations about Savile came to light, Louis was to reflect again on the nature of evil he had spent decades uncovering. Filled with wry observation, larger-than-life characters, and self-deprecating humour, this is Louis at his insightful and honest best. ...Show more
$28.00
NZD
Category: Biography / Memoir
Hollywood legend Michael Caine shares wisdom and stories from his remarkable career in this "engrossing" memoir that "shines with positive energy" (Library Journal, starred review). One of our best-loved actors, Michael Caine has starred in over 100 films in his six-decade career, spanning classic movie s like Alfie, Zulu, and The Italian Job to playing Alfred opposite Christian Bale's Batman in Christopher Nolan's blockbuster Dark Knight trilogy. Caine has excelled in every kind of role--with a skill that's made it look easy. Caine knows what success takes. He's made it to the pinnacle of his profession from humble origins. But as he says, "Small parts can lead to big things. And if you keep doing things right, the stars will align when you least expect it." Still working and more beloved than ever, Caine now shares everything he's learned-and "his fans will be rewarded, as will anyone seeking an enjoyable, inspirational read" (Library Journal). ...Show more
$35.00
NZD
Category: Biography / Memoir
Fourteen is this generation's Holding the Man - a moving coming-of-age memoir about a young man's search for identity and acceptance in the most unforgiving and hostile of places: high school. This is a story about my fourteenth year of life as a gay kid at an all-boys rugby-mad Catholic school in regio nal Queensland. It was a year in which I started to discover who I was, and deeply hated what was revealed. It was a year in which I had my first crush and first devastating heartbreak. It was a year of torment, bullying and betrayal - not just at the hands of my peers, but by adults who were meant to protect me. And it was a year that almost ended tragically. I found solace in writing and my budding journalism; in a close-knit group of friends, all growing up too quickly together; and in the fierce protection of family and a mother's unconditional love. These were moments of light and hilarity that kept me going. As much as Fourteen is a chronicle of the enormous struggle and adversity I endured, and the shocking consequences of it all, it's also a tale of survival. Because I did survive. 'Teenagers should read this book, parents should read this book. Human beings, above all, should read this book.' Rick Morton bestselling author of One Hundred Years of Dirt 'I love this book … a beautifully written account of a young man struggling with his sexuality, overcoming shocking abuse and finding his way to pride.' Peter FitzSimons, bestselling author 'Shannon is unflinching in recounting the horror, but he is also funny, empathetic and, above all, full of courage.' Bridie Jabour, author of The Way Things Should Be 'A slice of life as experienced quite recently in the "lucky country".' The Hon Michael Kirby, AC CMG ...Show more
$39.99
NZD
Category: Biography / Memoir
A few years ago, psychiatrist Brian Weiss was approached for treatment by Catherine, a 27-year-old suffering from anxiety, depression, panic attacks and phobias. This book tells the story of Catherine's successful treatment and how her case was to make a vital contribution to Dr Weiss's work.
$26.00
NZD
Category: Biography / Memoir
THE NEW YORK TIMESNUMBER ONE BESTSELLERTHESUNDAY TIMESNUMBER ONE BESTSELLERSHORTLISTED FOR THE WELLCOME BOOK PRIZE 2017 'Finishing this book and then forgetting about it is simply not an option...Unmissable' New York TimesAt the age of thirty-six, on the verge of completing a decade?s training as a neur osurgeon, Paul Kalanithi was diagnosed with inoperable lung cancer. One day he was a doctor treating the dying, the next he was a patient struggling to live. When Breath Becomes Air chronicles Kalanithi?s transformation from a medical student asking what makes a virtuous and meaningful life into a neurosurgeon working in the core of human identity - the brain - and finally into a patient and a new father.What makes life worth living in the face of death? What do you do when when life is catastrophically interrupted? What does it mean to have a child as your own life fades away? Paul Kalanithi died while working on this profoundly moving book, yet his words live on as a guide to us all. When Breath Becomes Airis a life-affirming reflection on facing our mortality and on the relationship between doctor and patient, from a gifted writer who became both. ...Show more