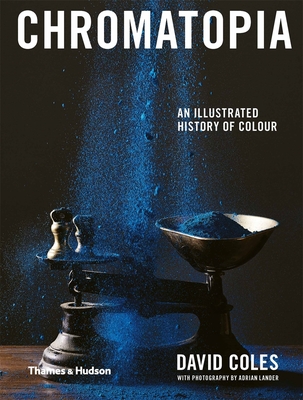 $40.00
NZD
Category: Art - History and biography
This is the paperback edition of the highly successful Chromatopia. Did you know that the Egyptians created the first synthetic colour; or that the noblest purple comes from a predatory sea snail? Throughout history, artists' pigments have been made from deadly metals, poisonous minerals, urine, cow dun g, and even crushed insects. Chromatopia reveals the origin stories of over 50 of history's most extraordinary pigments. ...Show more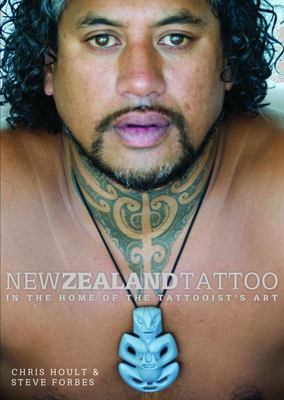 $75.00
NZD
Category: NZ - Art
We have tattooing in the blood in New Zealand, and styles worn with pride here in Aotearoa are appreciated worldwide by admirers of beautiful design. And in the early 2010s, tattooing is going through a renaissance. Chris Hoult immersed himself in the Kiwi tattoo scene from 2011 and 2012, and brought wr iter-musician Steve Forbes along for the ride.What they record in New Zealand Tattoo is the view from the studios of New Zealand now, with profiles of leading tattoists including Merv O'Connor, Gordon Hatfield, Monique Mataga, Jason Parkinson and Te Rangitu Netana. Combining stunning photography and snappy text, New Zealand Tattoo is a contemporary celebration of tattooing here in its three rich traditions: Ta Moko (Maori tattoo), Tatau (Pacific Islands tattoo) and Tattoo (European and Asian forms). ...Show more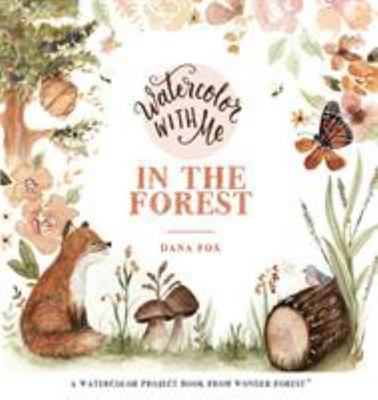 $40.00
NZD
Category: Art - Techniques
Unleash Your Creativity with 50 NoSketch Watercolor Projects From a classic dogwood rose, to a sly fox, to feathers that take on a dreamy quality, you can create polished artwork in just a few easy steps - no sketching required. Dana Fox, creator of Wonder Forest, is known for her unique and whimsical s ense of style, and her popular watercolor workshops have introduced thousands to the joys of painting.In Watercolor With Me in the Forest, Dana provides light outlines of each project, and every page is printed on premium art paper, so you can focus on the watercolor techniques - wetondry, wetonwet, painting fur and ink and wash. Even if you've never picked up a paintbrush before, Dana's creative tricks will ensure that every piece of art is frameworthy.Whether you're looking to try a new style, learn the basics or find a new way to destress, this stepby step guide makes it easier than ever to create stunning art. ...Show more
$65.00
NZD
Category: Art - History and biography
A FAST-PACED ROMP THROUGH THE HISTORY OF WESTERN PAINTING WITH ONE OF NEW ZEALAND'S BEST-KNOWN PAINTERS. Throughout his long career, New Zealand painter Dick Frizzell has often goneway out on a limb to see where it would take him. From his early Pop art influenced approach to his experiments with landsc ape and the contested area ofappropriation, he's always been brave. Now, he takes on the history of art, starting right back at cave art to discover the key threads of Western art that sit in his DNA as a painter in the 21st century. The approach is essential Frizzell: bring everyone along for the ride. ...Show more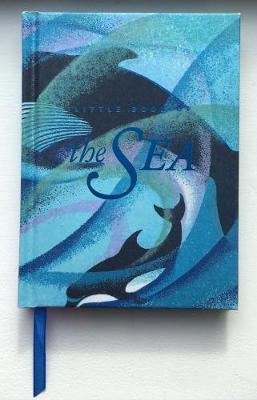 Little Book of the Sea
by Christchurch Art Gallery Staff (Contribution by)
$20.00
NZD
Category: Art | Series: Little Books of Art
A beautifully presented little book of artworks of the sea. Features hardcover with blue foil, blue page edges and blue ribbon.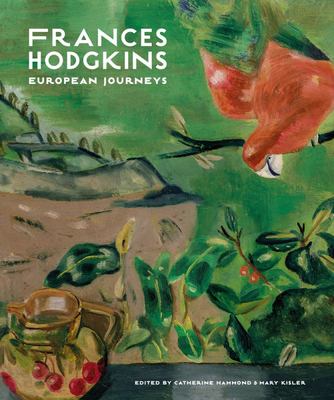 $75.00
NZD
Category: Art - History and biography | Reading Level: near fine
A vivid and revealing book published alongside a landmark exhibition focused on one of New Zealand's most internationally recognised artists, Frances Hodgkins. Marking the 150th anniversary of the artist's birth New Zealand-born Frances Hodgkins (1869–1947) arrived in London in 1901 and, by the 1920s, h ad become a leading British modernist, exhibiting frequently with avant-garde artists such as Ben Nicholson, Barbara Hepworth and Henry Moore. Published to coincide with a touring exhibition of her work initiated by Auckland Art Gallery Toi o Tāmaki, this book explores Hodgkins as a traveller across cultures and landscapes – teaching  and discovering the cubists in Paris, absorbing the landscape and light of Ibiza and Morocco, and exhibiting with the progressive Seven & Five Society in London. Complete with a rich visual chronology of the artist's encounters abroad, alongside over one hundred of Hodgkins' key paintings and drawings, the book is an illuminating journey that moves us from place to place through the writings of a number of distinguished national and international art historians, curators and critics: Frances Spalding (University of Cambridge, England), Alexa Johnston (Auckland-based writer and curator), Elena Taylor (University of New South Wales, Australia), Antoni Ribas Tur (Ara newspaper, Spain), and Julia Waite, Sarah Hillary, Catherine Hammond and Mary Kisler (Auckland Art Gallery Toi o Tāmaki, New Zealand). ...Show more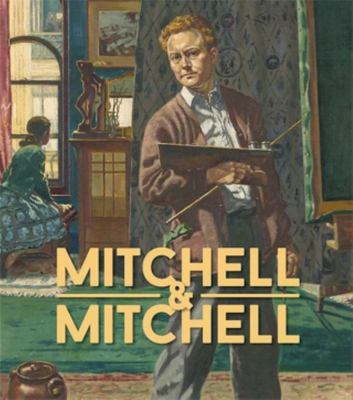 $80.00
NZD
Category: Art - History and biography | Reading Level: near fine
Leonard C. Mitchell and Leonard V. Mitchell ¿ father and son ¿ are two forgotten artistic heroes. Now, critically studied for the first time, their highlight reel runs long. No other family can likely claim such a diverse contribution to New Zealand art. This beautifully designed and illustrated title b rings together these amazing New Zealanders and breathes life into their phenomenal artistic legacy. Leonard Cornwall Mitchell (1901¿71) has been called the father of New Zealand graphic design; a stand-out illustrator and designer. Some of Mitchell¿s posters, including his welcoming wahine for the Centennial Exhibition, are graphic masterpieces; the epitome of great design. For Mitchell¿s first son, Leonard Victor Mitchell (1925-80), art was a natural family fix. At age 31, he won the first Kelliher Art Award and painted one of New Zealand¿s most ambitious murals (Human Endeavour, installed in Lower Hutt¿s War Memorial Library). But within four years, despite another Kelliher win and multiple big-name portrait commissions, Mitchell moved to Europe, pushed out by Modernism never to return again. Only now, through privileged access to his own repatriated collection, can Mitchell¿s art be fully understood. This incredible body of work has been carefully crafted by the author Peter Alsop and designer Anna Reed (Leonard V. Mitchell¿s grand-daughter), and is a fantastic edition to the kernels of New Zealand¿s art history. ...Show more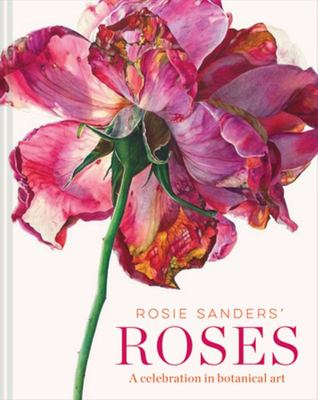 $70.00
NZD
Category: Art
This stunning follow-up to the hugely popular Rosie Sanders' Flowers showcases the beauty of the beloved rose. Award-winning artist Rosie Sanders turns her attention to the ever-popular rose, presenting more than 50 of her most beautiful paintings for the very first time. For every painting here, Sander s wrote an accompanying personal letter to the final recipient or buyer. Many of these notes appear alongside the image, and they reveal the creative and emotional process involved in painting that work. Sanders also provides insight into the cultural and mythical importance of roses in art, and includes all her sketches and drawings. ...Show more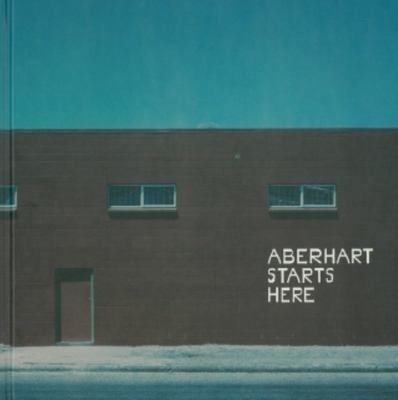 $45.00
NZD
Category: Art
One of Aotearoa New Zealand's most perceptive artists, Laurence Aberhart is a photographer who makes images of the vanishing past in an accelerating world. It was Christchurch where he developed his eye for the scenes that later brought his work to international attention. These early photographs of ord inary suburban houses, abandoned shops, masonic lodges and long-lost fast-food joints-some of them now iconic, others unseen or little known-depict a city and a way of life that no longer exists. ...Show more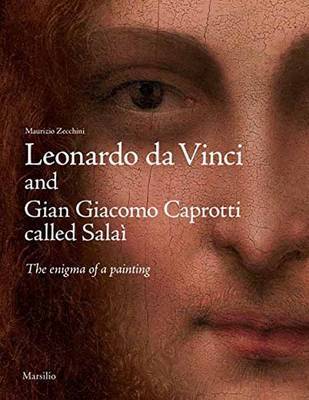 $69.99
NZD
Category: Art - History and biography
Salai is the name that Leonardo da Vinci liked to use, as is documented in his writings from 1494 onward, for the boy whom he had taken into his home four years earlier, when he was just ten years old, and who lived with him for almost a quarter of a century: first as a shop boy and then as his assistan t and model, as well as becoming, according to what the sources tell us, his pupil and companion in life. In reality we know very little about him, except for this work which is being presented to the general public for the first time today. The only one in which his name is indicated with precision. A document that could therefore throw some light on a figure still shrouded in mystery and add an important element to the history of art. The author of the volume, Maurizio Zecchini, offers a moving and gripping historical account, as well as presenting, with the assistance of a team of experts, the results of the numerous analyses carried out during the restoration of the work. ...Show more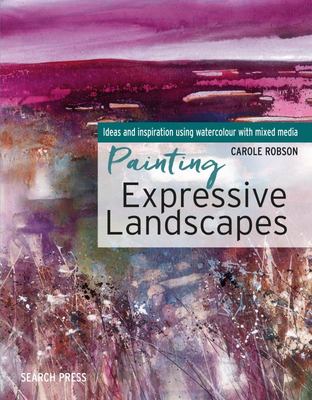 $38.00
NZD
Category: Art - Techniques
A stimulating mix of color and watercolour technique for all skill levels.   Strongly influenced by the changing landscape and the border areas hidden in plain sight, Carole Robson's artwork is packed with color, atmosphere, texture and light. An experienced teacher and artist, in this book, Carole ex plores how to build from basic techniques to producing wonderful expressive and semi-abstract landscapes that combine watercolor with other watersoluble media and collage material.   The book includes essential information on composition and her sources of inspiration, with a section on how to use and gain confidence with your tools while discovering stunning color palettes and abstraction methods. ...Show more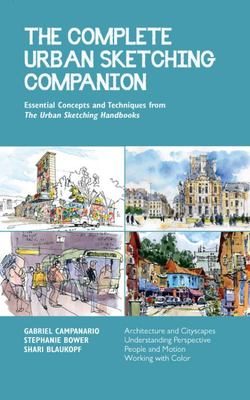 $40.00
NZD
Category: Art - Techniques | Series: Urban Sketching Handbooks Ser.
Draw the exciting elements of your world with confidence using the tips, techniques, and ideas in The Complete Urban Sketching Companion. Packed with information and visual inspiration on sketching architecture, cityscapes, people, and motion, plus lessons on perspective and adding color, this collectio n will have you filling sketchbook after sketchbook with compelling artwork. The popularity of the urban sketching movement has grown worldwide, and it's easy to see why. Sketching on the go is exciting, rewarding, and creatively satisfying. With so many choices of what to sketch and how to sketch it, you need a companion to offer valuable insights, enlightening tips, and tons of ideas and inspiration. The Complete Urban Sketching Companion is that helpful guide to take along on your next overseas adventure, or to your favorite caf around the corner. This book includes key drawing techniques and strategies from four books in the Urban Sketching Handbook series: Understanding Perspective, Working with Color, Architecture and Cityscapes, and People and Motion. Learn how to draw unique buildings, urban landscapes, and lively street scenes, incorporating interesting elements and striking color and lighting. Get tips on sketching with accurate perspective with easy methods and great examples to guide you along. Discover ways to capture motion, whether it's a group of dancers or commuters on the move. Become confident in adding color to artwork by learning about different mediums and color mixing techniques. In The Complete Urban Sketching Companion you'll also find: Simple tools and materials to get started Ways to build a well-composed scene Techniques for drawing urban environments to scale How to construct a sketch in layers Tips for rendering different types of perspective Strategies for creating dramatic shadows How to include a range of color values to create depth Ideas for interpreting movement and gesture Methods for drawing individuals and crowds Get started on your urban sketching adventures today, and start capturing life. ...Show more