$19.00
NZD
Category: Art - Techniques | Series: How to Draw and Paint Ser.
With Drawing: Manga, develop drawing and storytelling skills to create your own manga book In Drawing: Manga, accomplished artist Jeannie Lee shares her artistic insights and techniques for creating captivating manga artwork and stories. From information on character and story development to an explora tion of shading and coloring techniques, the book covers all you need to know to become a master of manga. Each step-by-step project featuring specific characters simplifies and personalizes this drawing style, serving as both a lesson and inspirational guide to prepare you for crafting your own manga world. This comprehensive book first introduces manga fans to drawing basics, including art tools and materials, the basic shapes drawing method, shading and coloring techniques, composition and perspective, and more. Simple instructions show how to draw heads, hair, facial features, and full bodies. After learning to draw manga characters, the book then delves in-depth into character development and story creation.Drawing: Manga provides you with the necessary knowledge to create your own manga book, from character creation to a completed work. Discover different methods for finding inspiration for character design and story ideas. Also included are simple techniques for script writing and thumbnailing, penciling and inking, producing special effects, and lettering. Then, with a little practice, you will be able to apply your newfound skills and draw your own complete manga book Designed for beginners, the How to Draw & Paint series offers easy-to-follow guides that introduce artists to basic tools and materials and include simple step-by-step lessons for a variety of projects suitable for the aspiring artist. Drawing: Manga allows artists to develop drawing and storytelling skills by demonstrating drawing, coloring, composition, and storytelling techniques to create a manga book. ...Show more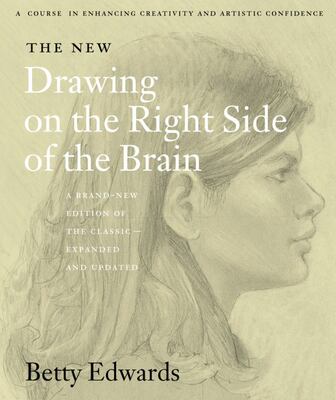 $49.99
NZD
Category: Art - Techniques | Reading Level: very good
A brand-new edition of the world's most widely used drawing instruction book, expanded and updated with more than 50 per cent new material. If you enjoy sketching but feel stuck at a childlike level, this classic handbook will give you the drawing skills you have always wanted. If you are already drawin g as a professional artist, it will improve your confidence and deepen your artistic perception. As well as giving detailed advice on how to draw anything you want - including ways to step from black-and-white into colour - Edwards exploits recent developments in brain research to show how drawing skills can be used in the corporate world, in education, and even in problem-solving. Since it first appeared more than 20 years ago, this book has helped millions of people perfect their drawing skills. It can work for you, too. ...Show more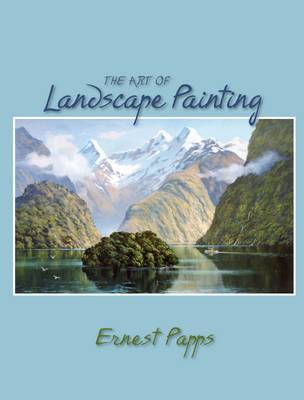 $45.00
NZD
Category: Art - Techniques
Ernest Papps' paintings and illustrative work have been so popular that he is one of that rare breed of artists who has been able to earn a living by painting full time. His evocative work proudly celebrates NZ's landscape, history and culture. Now Ernest shares the joys he has experienced - and techniq ues he has developed - in a lifetime of landscape painting in oils. ...Show more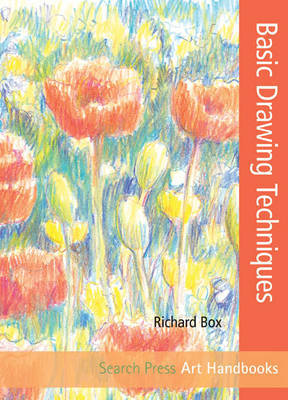 $12.00
NZD
Category: Art - Techniques | Series: Art Handbooks
Richard Box explores drawing line, tone and colour with numerous step-by-step illustrations and finished drawings. He covers drawing media such as graphite, Pierre Noire, carbon, white, sanguine, sepia and coloured pencils, pastels, conte crayons and charcoal. There is plenty of information on making ma rks, tonal values, texture and composition, and there are step by step demonstrations in graphite pencil, charcoal and chalk, coloured pencils and pastels and Conte crayons. ...Show more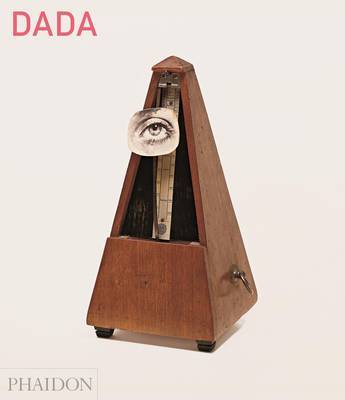 Dada
by Rudolf Kuenzli
$39.99
NZD
Category: Art - Techniques
Eminent scholar Rudolf Kuenzli presents a rich selection of the Dadas' experimental visual and literary works to give a lively, accessible and comprehensive assessment.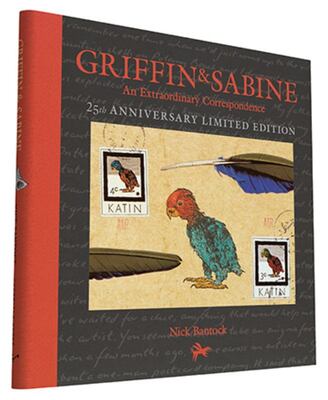 $49.99
NZD
Category: Art - Techniques
This special anniversary edition will include limited edition decorative stamps and a new limited edition postcard that celebrates the publication of the final book in Nick Bantock's Griffin Sabine quartet, The Pharos Gate: Griffin Sabine's Lost Correspondence, May 2016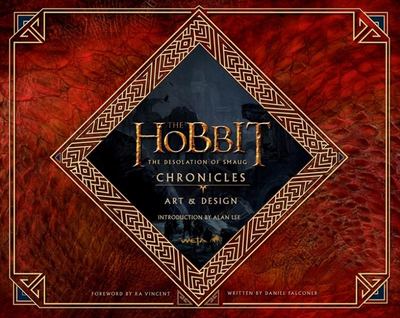 $59.99
NZD
Category: Art - Techniques | Series: The Hobbit: The Desolation of Smaug
The ultimate celebration of the second Hobbit movie reveals the full creative vision of the art and design teams with more than 1,000 exclusive images and photos, including designs and concepts that never made it to the big screen. The Hobbit: The Desolation of Smaug Chronicles - Art & Design explor es and celebrates the creative vision of the second film in Academy Award-winning filmmaker Peter Jackson's trilogy adaptation of The Hobbit by J.R.R Tolkien. This lavish volume follows Bilbo, Gandalf and Thorin's Company of Dwarves eastward, through hitherto unseen regions of Middle-earth, on their quest to reclaim the lost realm of Erebor from the Dragon Smaug. Exploring the design and development of the environments, cultures, creatures and artefacts encountered by the characters, it is filled with more than 1,000 stunning images of conceptual art, supplementary photographs and detailed commentary provided by the film's cast and crew. As a bonus feature, unique to this book, there is a special fold-out replica of the portrait of the Master of Lake-town, played by Stephen Fry, exactly as it appears in the film. Compiled by Weta Workshop senior concept designer Daniel Falconer, this is the third book in The Hobbit: Chronicles series and it has been created in full collaboration with key members of the production's creative team to ensure the most comprehensive and authentic film companion possible. ...Show more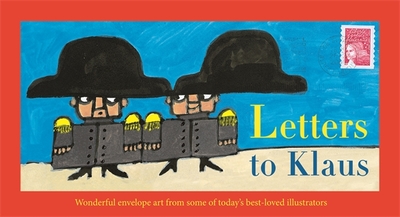 $22.00
NZD
Category: Art - Techniques
A wonderful collection of envelope art from some of today's best loved children's illustrators, celebrating the art of letter-writing. For over thirty years, lots of visitors to the publisher of Andersen Press, Klaus Flugge, have been delighted to see a large number of framed envelopes on the wall of hi s office. Klaus's longtime friend David McKee started things off many years ago with the first envelope; this was soon followed by more, which in turn inspired contributions from other artists including Satoshi Kitamura, Emma ChichesterClark and Fulvio Testa. At the suggestion of Kate Gunning and Peter Fry of the Random House Sales Force the idea for a book of some of the more inspiring samples has now been realised. ...Show more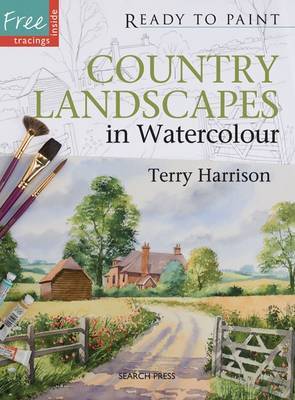 $24.99
NZD
Category: Art - Techniques | Series: Ready to Paint
People who want to learn to paint without relying on their drawing skills have everything they need in this book. Terry Harrison has painted five beautiful country scenes, from an open gate leading to a farm, a country church next to a bluebell wood, spring blossom reflected in a stream, a snow scene an d a bridge over a ford in an autumn wood. The tracings and clear step-by-step photographs explain the painting process in great depth and make it easy for readers to reproduce all of the projects. ...Show more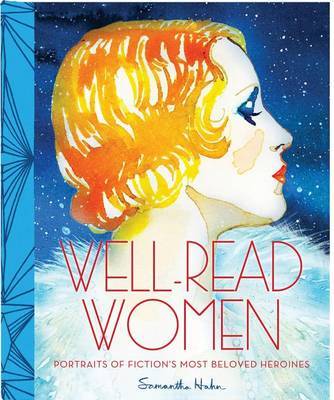 $35.00
NZD
Category: Art - Techniques
A treasure of a gift for the well-read woman, this collection brings together 50 stirring portraits, in watercolor and in word, of literature's most well-read female characters. Anna Karenina, Clarissa Dalloway, Daisy Buchanan...each seems to live on the page through celebrated artist Samantha Hahn's ev ocative portraits and hand-lettered quotations, with the pairing of art and text capturing all the spirit of the character as she was originally written. The book itself evokes vintage grace reimagined for contemporary taste, with a cloth spine silkscreened in a graphic pattern, debossed cover, and pages that turn with the tactile satisfaction of watercolor paper. In the hand and in the reading, here is a new classic for the book lover's library. ...Show more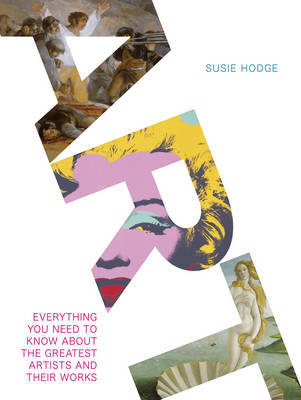 $45.00
NZD
Category: Art - Techniques
Art introduces readers to 100 of the world's most important artists and their paintings, from the 13th century to the modern era. Works by artists including Caravaggio, Vermeer, van Gogh and Warhol are reproduced in superb high quality, arranged chronologically and set in their historical context by Sus ie Hodge's concise and readable narrative. Including explanations of key periods in art history - from the Early Renaissance to Dutch Realism, and from Rococo to Pop Art - a guide to the world's best art galleries and a helpful glossary of key terms, this is the perfect book for any art lover. ...Show more