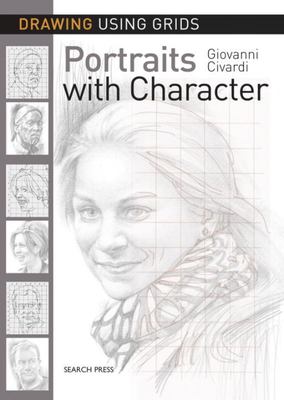 $26.00
NZD
Category: Art - Techniques | Series: Drawing Using Grids
From world-renowned artist Giovanni Civardi, this highly practical guide uses the traditional grid technique to make the process of creating a characterful portrait drawing both simple and accessible. Starting from a photograph, Civardi shows you how to create an accurate pencil sketch of the subject by overlaying a grid and transferring the image one square at a time. The drawing is then rendered in easy stages to create a finished portrait. Even the most complex of subjects can be broken down into easy steps using this method, and by following the numerous, step-by-step exercises the reader will very soon be producing highly detailed drawings based on photographs of their own. ...Show more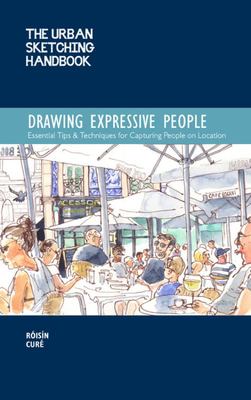 $28.00
NZD
Category: Art - Techniques | Series: Urban Sketching Handbooks Ser.
The Urban Sketching Handbook: Drawing Expressive People helps artists develop skills and confidence to overcome the challenges of drawing people on the go, introducing and applying useful tips and techniques.
$20.00
NZD
Category: Art - Techniques
Get started with learning calligraphy in this portable, easy reference introduction.   While the shapes of its letters have gone through many changes in style, the classical Roman capitals are the basis of all calligraphy and letter design seen today.   In this book, learn the basic know-how and tec hniques for traditional calligraphy through four classic alphabets: Foundational Hand, Italic Hand, Uncial Hand and one form of Gothic Hand. These styles are essential first steps into the world of lettering, and will form invaluable grounding in your calligraphic journey.   Become familiar with what pens and papers to use, pen angles, pen nibs, key terminology, stroke directions, letter spacing and more to achieve classic letter design - all within a handy, pocket-sized book. ...Show more
$62.00
NZD
Category: Art - Techniques
With expert advice on everything from drawing and design to fine-tuning figure and landscape paintings, Reid helps readers identify shortcomings in their paintings, fix recurring problems, and become a better watercolorist.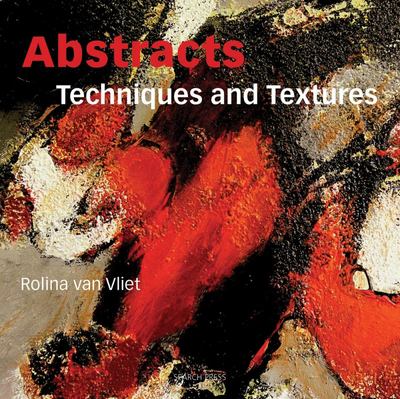 $35.00
NZD
Category: Art - Techniques
This is the fourth and most technical book on abstract art by Rolina van Vliet. In comparison to its predecessors it takes a more in-depth look at the practical nature of abstract art. With a detailed explanation of the technical aspects of painting, the book covers figurative elements, composition and construction work specifically. Abstracts Techniques and Textures is a comprehensive handbook for amateurs, professionals, teachers and students alike to learn the intricacies of painting abstracts. It features 50 studies detailing dozens of techniques and textures readers can use to practise achieving abstract and non-figurative painting. The book also includes more than 350 selected images to inspire and guide the reader's eye. ...Show more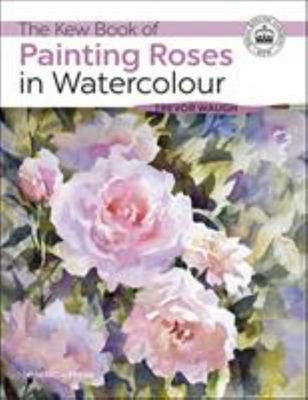 $40.00
NZD
Category: Art - Techniques | Series: Kew Books
Immerse yourself in the world of roses, learning to produce your own watercolour painting that radiate light and purity. Published in association with the internationally-renowned Kew Gardens and written by noted watercolour artist Trevor Waugh.   The rose has a special place in both art and culture a cross the world. Published in Association with Kew Gardens, this stunning book teaches you how to paint a selection of roses in watercolour; and showcases both historical images from the Kew archives and the author's own extensive collection of inspiring rose paintings.   Guided by watercolour artist and rose enthusiast Trevor Waugh, this book begins with approachable exercises that explain the essential watercolour techniques. Particular emphasis is placed on mixing colours cleanly, in order to reproduce the purity, variety and beauty of this much-loved family of flowers in sumptuous watercolour.   This information leads into how to gather reference and compose your own paintings; which is then demonstrations through inspiring step-by-step projects. ...Show more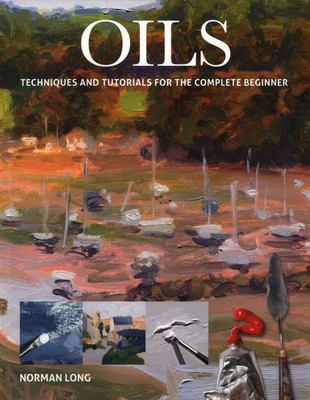 $23.00
NZD
Category: Art - Techniques | Series: Art Techniques
Learn how use oil paints with this clear and simple guide. Accomplished artist and teacher Norman Long explains all the basics and shows you how to master this versatile, vibrant medium so you can produce beautiful paintings full of life and color. Oils has a handy front section covering all the practi cal stuff, from choosing the right materials to essential techniques. 10 step-by-step tutorials each broken down into key stages range of subject matter from still life to landscapes to figures clear step-by-step photography and instructions includes special features on painting people, painting outdoors and composition tips and practical advice to help make the most of your paints     ...Show more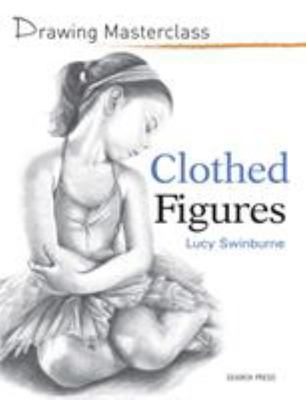 $38.00
NZD
Category: Art - Techniques | Series: Drawing Masterclass
Including numerous step by step projects and a diverse collection of inspirational examples, this book will help you master the clothed figure. Whether you want to draw a beloved close relative or a characterful passer-by, Lucy Swinburne's new book explains the techniques and materials clearly, simply a nd effectively. Master your art. ...Show more
$25.00
NZD
Category: Art - Techniques
Master artist and bestselling author David Bellamy shares his ideas, approach, and techniques to painting the landscape all year round. A revised and expanded edition of David Bellamy's Winter Landscapes in Watercolour, this book moves the scope from a focus on winter exclusively to looking at each seas on in detail. Over 96 pages, bestselling author and artist David Bellamy covers the opportunities, challenges and surprises each season offers the landscape artist. The book covers gearing up for working outdoors, techniques for seasonal effects such as rendering hoar frost on trees, misty and atmospheric effects, injecting rogue colours to add excitement to your work, how to tackle a variety of tree branches for different species, depicting light branches against dark backgrounds, altering the composition to suit your needs, and so much more. ...Show more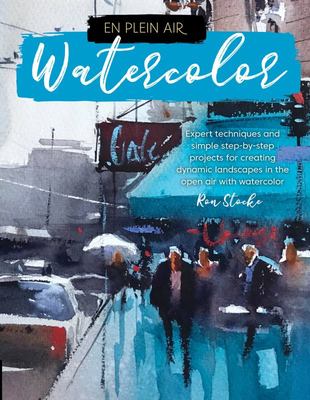 $30.00
NZD
Category: Art - Techniques | Series: En Plein Air Ser.
For artists looking to grow beyond the studio, En Plein Air: Watercolor is the definitive resource for experiencing the rewards and invigoration of watercolor painting on location.En Plein Air: Watercolor introduces beginning artists and fine-art enthusiasts to the core concepts of painting on location. This guide will have you fully prepared for a day of painting outdoors. Inside, you'll find a comprehensive list of what to pack to maximize your time, learn how to choose a subject and interpret it for a composition, discover how to deal with the challenges of shadows and shifting natural light, and hone your watercolor techniques. The collection of step-by-step projects will help you gain new artistic skills as you create unique, dynamic artwork outside the studio. Perfect for artists looking to break outside the norm, En Plein Air: Watercolor is your complete guide to experiencing the unique rewards of painting on location with the invigorating medium of watercolor. ...Show more
$38.00
NZD
Category: Art - Techniques
It's time to go back to basics! If you're interested in art, but find that it's becoming an increasingly expensive hobby, "The Organic Artist" is just the book for you! It encourages us all to return to those days when art was made with all-natural materials, such as charcoal and birch bark. Immersing y ou in the natural world, "The Organic Artist" seeks to inspire creativity by connecting you to your organic roots. In addition to offering a wide variety of suggestions for using nature as supplies for art, this book also introduces the concepts of awareness and perception that are foundational to the creative process. Readers will refine drawing skills, as well as increase their appreciation for the visual arts and the natural landscape. Some of the projects and skills covered include the following: making paper and wild ink, working with soapstone, clay, wood, and rawhide, printmaking and stenciling, natural pigments and dyes, camouflage and body painting, and nature journaling. ...Show more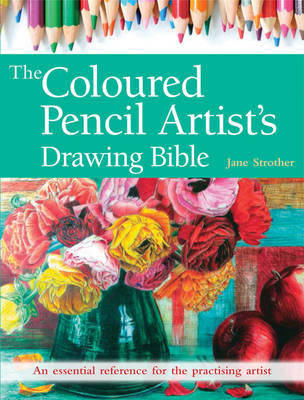 $38.00
NZD
Category: Art - Techniques | Series: Artist's Bibles
In this new edition of the indispensable and easy-to-use guide, you can discover the art of coloured pencils and improve your drawing skills with these fully updated instructions. Step-by-step instructions will guide you through a range of blending, mark-making and mixed media techniques to build on you r drawing abilities and introduce you to a range of new effects. This book includes a comprehensive guide to colour and composition, and all the tools, materials and equipment you need to capture a range of subjects, from still-life studies to holiday sketching and portraiture. A gallery of inspirational works from other artists and an image bank of copyright-free photographs will both inspire and help you to get started straight away. ...Show more