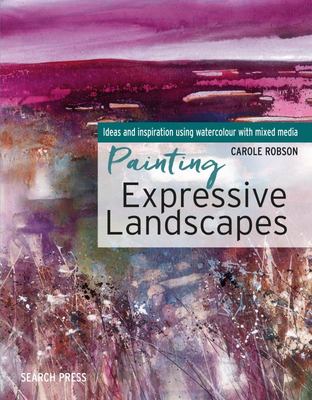 $38.00
NZD
Category: Art - Techniques
A stimulating mix of color and watercolour technique for all skill levels.   Strongly influenced by the changing landscape and the border areas hidden in plain sight, Carole Robson's artwork is packed with color, atmosphere, texture and light. An experienced teacher and artist, in this book, Carole ex plores how to build from basic techniques to producing wonderful expressive and semi-abstract landscapes that combine watercolor with other watersoluble media and collage material.   The book includes essential information on composition and her sources of inspiration, with a section on how to use and gain confidence with your tools while discovering stunning color palettes and abstraction methods. ...Show more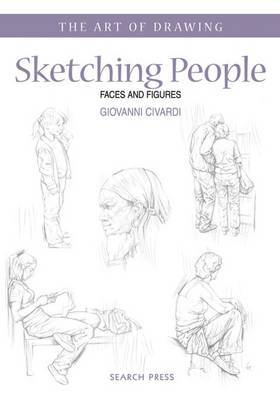 $25.00
NZD
Category: Art - Techniques | Series: Art of Drawing S.
Giovanni Civardi has built a formidable reputation worldwide for his skills as both an artist and a teacher, and here he provides a unique introduction to the art of sketching the human form. The focus of the book is very much on Giovanni's exquisite drawings of a broad range of subjects of all ages, cl othed and unclothed, and in a variety of poses and situations that include figures in both formal poses as well as in 'everyday' situations such as reading, shopping and sleeping. There is also a large section focusing on drawing heads and faces, and the book ends with a section devoted to drawings of statues in the Musee Rodin, Paris - drawing sculptures being an ideal way to learn how to draw the human form. The accompanying text provides concise, clearly written explanations of the subject, including materials, equipment and practical considerations, and the author's in-depth knowledge of the subject is apparent throughout. This is therefore an ideal introduction to sketching figures for the absolute beginner, as well as a source of information and inspiration for artists of all abilities. ...Show more
$38.00
NZD
Category: Art - Techniques | Series: Ready to Paint in 30 Minutes
This complete beginner's guide to painting watercolour street scenes is ideal if you want to learn to paint but are short on time. Each of the 32 quick and easy exercises takes no more than 30 minutes and will teach you how to create a new street scene element - such as doorways, buildings and people - or work an exciting technique - such as creating washes, mixing colours and playing with perspective. The exercises are all worked at postcard size - ideal for a 6 x 4in (A6) watercolour pad, and actual-size tracings are included. The book is broken down into eight chapters: tone, colour, perspective, the wash, edge control, brush strokes, adding detail and, finally, putting it all together - this last section contains 3 finished paintings that demonstrate how to integrate a combination of the elements into vibrant and inspiring street scenes; these complete paintings also have an accompanying actual-size tracing. ...Show more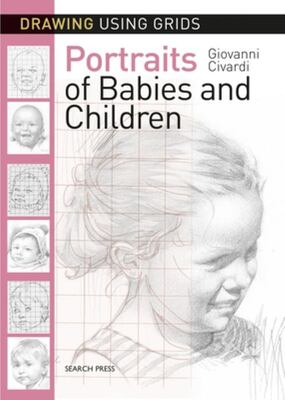 $26.00
NZD
Category: Art - Techniques | Series: Drawing Using Grids
From world-renowned artist Giovanni Civardi, this highly practical guide to drawing babies and children uses the traditional grid technique to make the drawing process both simple and accessible. Starting from a photograph, Civardi shows you how to create an accurate pencil sketch of the subject by over laying a grid and transferring the image one square at a time. The drawing is then rendered in easy stages to create a finished portrait. Even the most complex of subjects can be broken down into easy steps using this method, and by following the numerous step-by-step exercises the reader will very soon be producing highly detailed drawings based on photographs of their own. ...Show more
$55.00
NZD
Category: Art - Techniques
Atelier education is centered on the belief that working in a studio, not sitting in the lecture hall, is the best place to learn about art. Every artist needs to learn basic drawing skills. In this elegant and inspiring workbook, master contemporary artist and best selling author Juliette Aristides br eaks down the drawing process into small, manageable lessons; presents them progressively; introduces time-tested principles and techniques in the Atelier tradition that are easily accessible; and shares the language and context necessary to understand the artistic process and create superior, well-crafted drawings. What makes this approach unique is the fact that it includes blank pages for copying and practicing within each lesson, facilitating traditional Atelier methods. Ateliers have produced the greatest artists of all time--and now that educational model is experiencing a renaissance. These studios, in a return to classical art training, are based on the nineteenth-century model of teaching artists by pairing them with a master artist over a period of years. Students begin by copying masterworks, then gradually progress to painting as their skills develop. Beginning Drawing Atelieris like having an atelier in a book--and the master is Juliette Aristides, a classically trained artist. On every page, Aristides uses the works of Old Masters and today's most respected realist artists to demonstrate and teach the principles of realist drawing and painting, taking students step by step through the learning curve yet allowing them to work at their own pace. Unique and inspiring, the approach in this new book offers serious art courses for serious art students. ...Show more
$23.00
NZD
Category: Art - Techniques
Designed for beginner watercolor painters, Watercolour lays the groundwork for mastering the craft, with a complete guide to the necessary tools and materials, an introduction to the basic techniques, and 10 step-by-step paintings. Included as a bonus are three feature spreads that focus on areas of par ticular interest for beginners, including painting special effects, trees, and skies. Clear instructions and helpful tips provided throughout are perfect for beginners, but even intermediate painters will find the techniques and projects worthwhile. ...Show more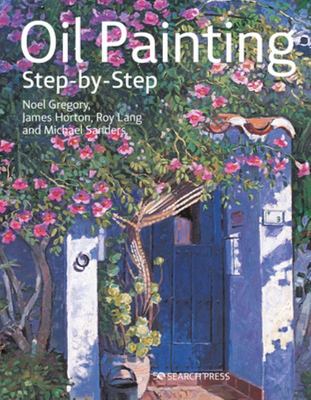 $35.00
NZD
Category: Art - Techniques | Series: Painting Step-by-Step
This is a practical and comprehensive guide for all oil painting enthusiasts, from the beginner to the experienced artist. Starting with advice on materials, painting from photographs, colour and composition, it goes on to describe basic and more advanced techniques such as wet on wet, wet on dry, scumb ling, dry brush, sgraffito, impasto and glazing and the wonderful effects they can produce. For those wanting to avoid the use of smelly additives like turpentine or white spirit, there is a section on water mixable oils. For readers who would like to see quick results, there is a section on instant oil painting, or painting in an intuitive, spontaneous way. Easy to follow step-by-step demonstrations show the reader how to paint landscapes, sea and sky, still life and flowers, and each section is accompanied by a selection of inspirational paintings by the four featured artists, in a rich variety of styles. ...Show more
$26.00
NZD
Category: Colouring books
This stunning new colouring book by Johanna Basford takes readers on a inky quest through an enchanted forest to discover what lies in the castle at its heart. As well as drawings to complete, colour and embellish, there are hidden objects to be found along the way including wild flowers, animals and bi rds, gems, lanterns, keys and treasure chests. Beginning at the entrance to the forest, the journey progresses through woodland, rocky caves and tree-lined mazes, over streams and a waterfall, across the trees tops, to finally reach the castle. Also hidden throughout the book are nine symbols. Readers must find all the symbols to unlock the castle door at the end of the quest and discover what lies within. PAGE COLOUR MAY VARY SLIGHTLY. This title is printed using paper from more than one source. This means that, while paper quality and thickness is consistent from copy to copy, page colour may vary; for example one copy of this book may have pages that are a slightly deeper cream colour than another copy. ...Show more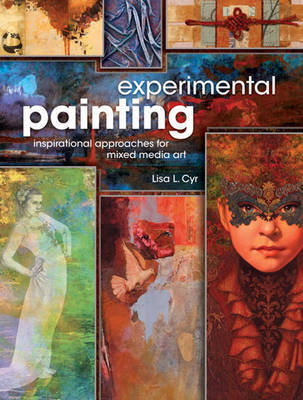 $53.00
NZD
Category: Art - Techniques
Covers experimental, mixed media painting techniques and approaches in art making, featuring process demonstrations that highlight specific techniques. This book also features works by the author in a range of subject matter.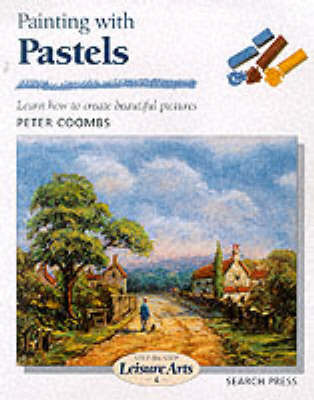 $25.00
NZD
Category: Art - Techniques
This book contains photographs and inspirational pictures which clearly explain the different media and techniques. Whatever your skill level, whether you are a beginner or a mpore experienced artist, you will be able to develop your own style.'
$38.00
NZD
Category: Art - Techniques
An expert guide to producing beautiful lifelike drawings of birds in their natural habitat.   Artists of all interests will find a lot to inspire them in this detailed, practical and beautiful guide on drawing birds. The book includes sections on materials, basic techniques and reference gathering, as well as how to draw the key features of birds such as beaks, eyes, claws, wings and feathers. A special section will focus on birds in flight, and this will be followed by chapters on the main bird families including: Water birds and waders, Wildfowl, Birds of prey, Garden and woodland birds and Sea birds.   Each chapter will cover the techniques specific to the group as well as numerous examples and a full step-by-step demo. The absence of colour means that Andrew uses other aspects such as pattern, shading and shape to give his paintings life and interest. Written for artists who wish to apply their skills to drawing birds, as well as experienced artists who want to improve their drawing skills, this is an expert guide to producing exquisitely rendered, lifelike drawings of birds in their natural habitats and nothing could be more inspirational than Andrew's accurately observed and truly beautiful drawings. ...Show more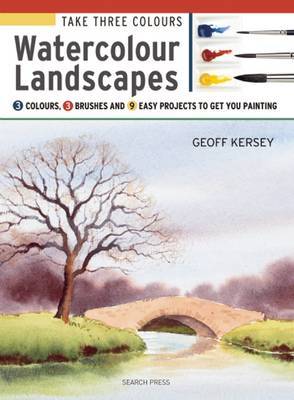 $25.00
NZD
Category: Art - Techniques | Series: Take Three Colours
Even if you have never picked up a paintbrush before, Geoff Kersey shows you how to paint convincing watercolour landscapes using just 3 brushes, 3 colours, a plastic palette and a watercolour pad. Only students' range watercolour paints are used in light red, cadmium yellow pale and ultramarine blue, y et from these, Geoff shows you how to paint 9 realistic watercolour scenes. There is no off-putting colour theory or long-winded mixing information, but a practical absolute beginner's course that shows the three colours in action. You need only 3 affordable brushes: no. 10, no. 4 and no. 2 rounds in a synthetic range, to achieve all of the paintings shown. Let Geoff Kersey build your skills through 9 easy exercises, starting from the simplest of scenes, resulting in landscapes you'll be proud of. Start with a simple sky and progress through a basic scene with a reflected sunset, to landscapes that include simple buildings and even a figure. Clear advice and step-by-step photographs show how to add a simple figure to a scene and how to trace and transfer the basic drawings from the finished paintings, which are shown full size in the book for this purpose.You have everything you need to get painting. ...Show more