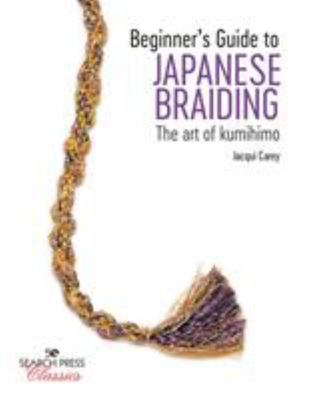 $23.00
NZD
Category: Craft - Fabric
Learn the calming, traditional craft of kumihimo - Japanese braiding - through step-by-step projects.   Kumihimo is the ancient art of Japanese braidmaking; admired for its dual qualities of usefulness and beauty, and associated with both fashion and the samurai.   In this instructional book, Jacqui Carey teaches the use of a marudai (round stand) to produce a variety of different types of braids, which can then be used to create countless combinations of colour, texture and material. Clear step-by-step photographs guide the beginner through each of the projects, and many inspirational examples of the variety you can create are shown.   The rhythmic movements, feel and sound of the marudai in use make this traditional craft a soothing, absorbing and aesthetically pleasing experience; perfect for weaving a calm area in your day. ...Show more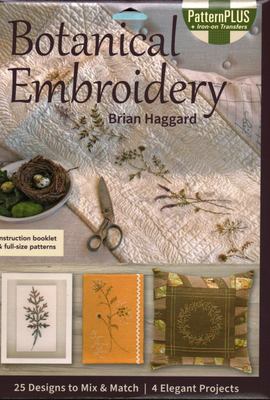 $60.00
NZD
Category: Embroidery
Start stitching right away with iron-on transfer designs Reconnect with nature's inherent beauty as you embroider the delicate lacework of flowers and plants. Stitch twenty-five mix-and-match botanical embroidery motifs with best-selling author Brian Haggard. This pattern pack includes complete instruct ions for four pretty projects, as well as iron-on transfers you can use multiple times (or even trace ) for endless creative applications. Apply the motifs to your own creations--a robust gallery of ideas will help you incorporate nature's colors and forms into your next hand-sewing project. - Create a beautiful pillow, table runner, shadow box, and more - Hand-embroider plant-inspired projects with step-by-step stitch instructions - Includes a stitch guide to help you choose the perfect embroidery stitches ...Show more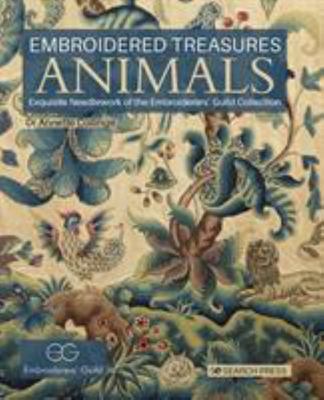 $50.00
NZD
Category: Embroidery | Series: Embroidered Treasures
A fabulous collection of photographs of rarely seen embroidered animals in the Embroiderers' Guild Collection.   This fantastic book showcases the prestigious Embroiderers' Guild's huge collection of embroidered animals through the ages. Featuring photographs taken especially for the book, items are s hown in full along with detailed images that show off the stunning variety of creatures at their best. ...Show more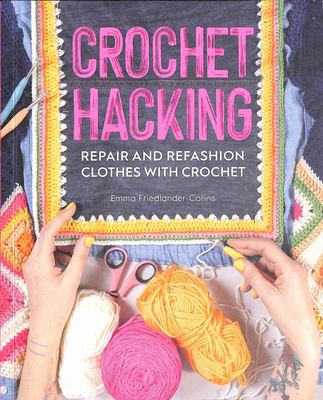 $40.00
NZD
Category: Craft - Fabric
Get new life from your clothes with this innovative new crochet technique Whether it's repairing tears and holes or completely restyling a garment, these fun crochet ideas will keep unloved unworn garments out of landfill and bring them back to life as your new wardrobe faves.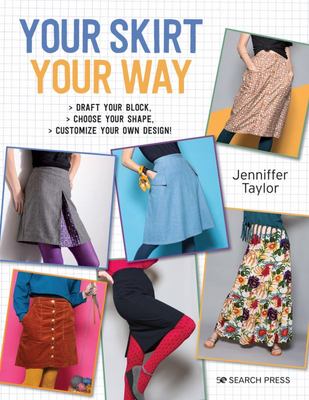 $33.00
NZD
Category: Craft - Fabric
This brilliantly simple book teaches you exactly how to design and create your own gorgeous, unique skirts, with no need for shop-bought patterns.   This brilliantly simple book teaches you exactly how to design and create your own gorgeous, unique skirts.   Start by creating your own block and toil e using a few basic body measurements; select a skirt shape; choose your fittings and fastenings; add your chosen details; then put the whole thing together with ease The entire book is colour-coded by section and contains clear step-by-step photography and easy-to-follow instructions. The skirt tutorials are shown in miniature, which makes them incredibly easy to understand.   The book contains a 'recipe' section at the back, which gives you 10 different options as a starting point for inspiration, created by mixing and matching the techniques covered in the book.   With no need for shop-bought patterns, this book ensures that you can easily pull together all the design elements you really want into your perfect garment ...Show more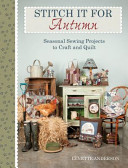 $27.00
NZD
Category: Craft - Fabric
A gorgeous collection of seasonal quilting and stitching designs from top fabric designer Lynette Anderson, including table runners, wall hangings and larger quilts, as well as smaller, quick-to-stitch gifts, all featuring Lynette's new fabric range from Lecien. Beautiful fabrics, fresh colours and cute designs are enhanced by a book design that captures Lynette's heart-warming, quirky style. ...Show more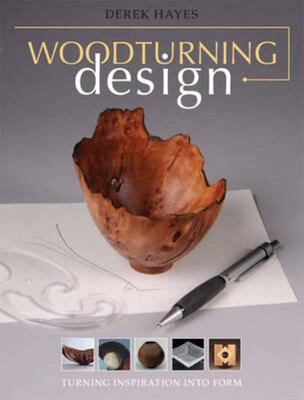 $40.00
NZD
Category: Woodwork
This title uses instructive diagrams and photographs to instill confidence in critiquing sources of inspiration. In this inspiring book, Derek Hayes investigates the process and practice of design in woodturning. While aiming to instill confidence in appreciating, criticising and selecting sources of in spiration, Derek questions why we may find one turning attractive and another ugly. He looks closely at design elements, sketching, proportion, pattern, decoration and colour; with instructive diagrams and photographs that will guide the reader to a better understanding of design. Readers are encouraged to question and fine-tune this understanding and experiment with ways of applying the approaches of other designers to their own work. Each chapter starts with a photographic example of what Derek sees as good design in a medium other than woodturning. ...Show more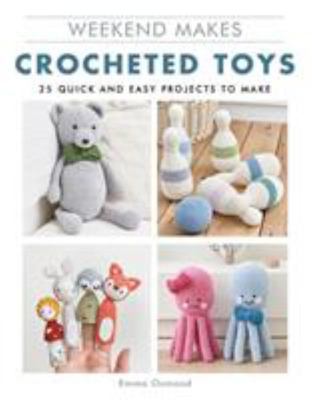 $35.00
NZD
Category: Craft - Fabric
  This new title in the Weekend Makes series presents 25 cute and colourful toys to crochet with love for young children and babies. Perfect for using up your remnants of yarn and quick to make, you'll be delighted with the results and so will your little ones A variety of toys and games are included, from tactile stacking rings and an adorable giraffe to a practical stroller toy and educational number cubes - you'll want to make them all. There is even a toy basket to store all your precious makes. The essential tools and techniques section means that those new to crochet need not worry, these simple projects are achievable for all levels of ability. Projects include: baby rattle, elephant toy, number cubes, caterpillar, memory game, fishing game, finger puppets, balls, cars, toy basket.   ...Show more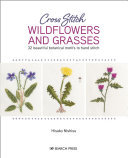 $33.00
NZD
Category: Craft - Floral
32 elegant cross stitch designs of wildflowers and grasses from renowned embroidery artist Hisako Nishisu. Embroidery artist Hisako Nishisu invites you to try her new collection of elegant cross stitch designs, inspired by the beauty and simplicity of wildflowers and grasses. There are over 30 stunning motifs to choose from, so whether you admire the lily of the valley or the violet, or prefer to stitch the Japanese silverleaf, there is sure to be a project that will catch your eye. After a gallery of beautifully photographed embroideries, a cross stitch overview is provided outlining the tools, materials and techniques needed for completing these charming samplers. This is followed by a clear, full-page chart for each design. Once your floral sampler is finished, frame it and hang it for a beautiful addition to any room, or use the designs to add pretty motifs to your linens, clothing and accessories. ...Show more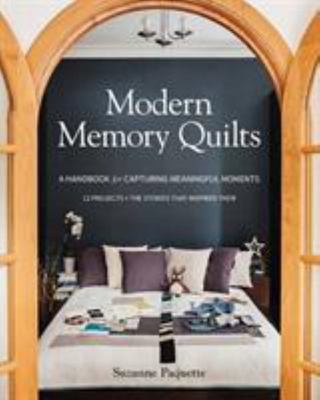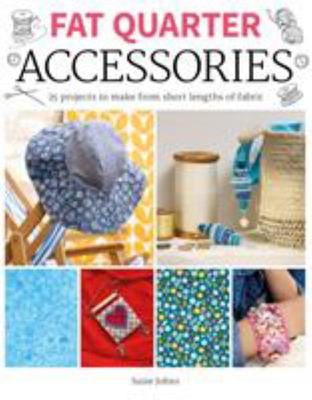 $30.00
NZD
Category: Craft - Fabric | Series: Fat Quarter Ser.
    Fat Quarter: Accessories is the latest title in the successful 'Fat Quarter' series. This title is packed with 25 stash-busting sewing projects, all made from fat quarters or fabric scraps and aimed at beginner to intermediate crafters. Each project has easy-to-follow, step-by-step instructions a s well as beautiful photographs of the finished pieces. Fat Quarter: Accessories also contains a comprehensive techniques section. This book also shows how to create a wide variety of accessories including brooches and badges, earrings, bracelets, headwear, keyrings and charms.     ...Show more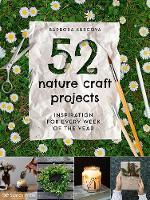 $33.00
NZD
Category: Craft - General
Use materials foraged from the great outdoors to create visually inspiring art, gifts, decorations, and home accessories. This collection of 52 clever ideas is packed with small, no-fuss projects that are demonstrated using step-by-step photography--one engaging project for each week of the year. Find i nspiration in the beauty of the natural world, and use stones, twigs, leaves, seeds, flowers, and other items to add your own special touch to each piece. ...Show more